What if Project Scorpio is a PC?
There's a question I've been asking myself ever since Microsoft unveiled the mythical Project Scorpio gaming machine back at E3 earlier this year. What if it's a PC?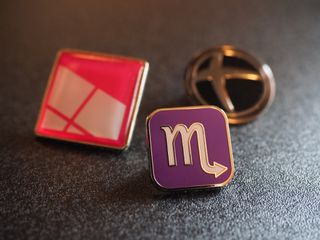 "You're crazy," I hear you shout, but hear me out for a minute. Right now, outside the knowledge that Project Scorpio will do 4K 60fps gaming and support VR, we know nothing about the machine itself. We don't know if it'll be a console, we don't know what it'll be called, or what it looks like. All we know is it's coming, and it's coming relatively soon.
Knowing nothing about it is all part of the fun, though, as it allows us to speculate and wonder what could possibly be. So here's my theory (and the evidence for it): Project Scorpio is indeed a PC, or at the very least be able to play traditional Windows PC games. So where is this evidence?
I've been keeping a close eye on everything Xbox ever since it was announced that Windows 10 was coming to the Xbox One in 2013 with the "New Xbox One Experience". Having Windows 10 run on the Xbox One was the first step in bringing the console into the Windows Universal Platform, and now, two years later, Xbox Ones across the globe are now running Windows 10 apps. Some might argue that the Xbox One today is already pretty much a PC because of this, but there's more to it.
Microsoft has already announced that mouse and keyboard support is coming to the Xbox One. But why? Gamers aren't going to benefit much from this support with the Xbox One as it is currently, as the Xbox One is a console. Very few people have their consoles set up right next to their PC, with a mouse and keyboard in position. Most people are playing Xbox on their couches, where a controller makes more sense.
Perhaps the mouse and keyboard support isn't really for the Xbox One. Although it'll work on the current hardware, I think mouse and keyboard support is part of a much bigger picture, a picture as large as Project Scorpio being a PC! Still not convinced? Let's dive further.
Not so long ago, rumors started to surface that claim Microsoft is working on a special Windows 10 SKU that would feature the Xbox One UI and be installable on traditional PC's, kind of like Steam OS. What this would do is transform your PC into a dedicated gaming powerhouse, with a UI designed for gamers getting to the things they love.
Now, I'm not saying Project Scorpio will be a full PC in the sense that it'll be able to run programs like Photoshop or Google Chrome, but I do believe it'll run traditional Windows PC games, all via the Windows Store. Project Centennial, an app development bridge that allows developers to bring their traditional Win32 programs to the Windows Store, including Win32 games, is a real thing. I've been told by various sources that we should start seeing Win32 games in the Windows Store this fall, too.
So now you start to think, "okay, so Microsoft is embracing older PC games too. Why? Nobody uses the Windows Store, everyone playing games on a PC is buying them from Steam." Perhaps, the reason why Microsoft is doing this is because Project Scorpio will be able to run them. This way, Microsoft can keep their Xbox Platform relatively closed and not have gamers download Steam and just use that on Scoprio. Similar to Windows RT in the sense that you could only download apps from the Windows Store, but with a lot more support.
So alongside your standard Xbox One games, Project Scorpio will also be able to run any Win32 PC games that are available on the Windows Store. Still not convinced? Okay.
Microsoft has already started embracing Xbox LIVE on PCs with Windows 10, even down to the fact that you can upload clips to the Xbox LIVE activity feed from any game that runs on PC. If you're playing a PC game, it shows up under your name when you're online, too. That's with normal PC games that aren't from the Windows Store, so imagine what Microsoft is planning with games that are available from the Windows Store! Xbox LIVE integration, Achievements, Friend Invites, you name it. Developers have the option of adding all of this thanks to the Windows 10 SDK.
Finally, have you seen the Project Scorpio unveiling video? From the very brief and super vague look we got of Project Scorpio, I can't be on the only one that thinks it looks an awful lot like a tower PC, right? I mean, look at it. It's definitely positioned as a vertical device, rather than horizontal like most gaming consoles on the market, including the recently released Xbox One S
So, as an outsider looking in, it appears Microsoft is looking at making Project Scorpio a PC, or at the very least a "console" that can play PC games. What would that be? A ConPC? A PConsole? Who knows. Regardless, if what I believe is happening turns out to be true, it'll be an industry first, and something PC games and console gamers will likely love. In the meantime, I'm curious as to what you think Project Scorpio will be, so let us know in the comments below!
Get the Windows Central Newsletter
All the latest news, reviews, and guides for Windows and Xbox diehards.