Dead Trigger 2 now in the Windows Store but just for ARM-based devices so far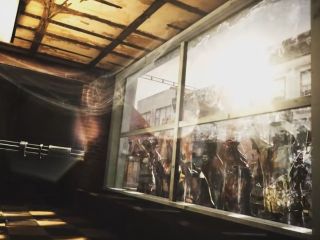 Dead Trigger 2, which launched for Windows Phone a few weeks ago, has now appeared in the Windows Store as well. However, the listing for the zombie-themed first person shooter shows that it only works on ARM-based devices.
If this is correct, that means that this version of the free-to-play game can only be played on products like Microsoft's Surface RT and Surface 2. Needless to say for 2015, that is just odd. However, it's possible that this listing could be a mistake on the part of developer Madfinger Games.
If you can install and play Dead Trigger 2 on a regular Windows 8.1 PC, please let us know about it in the comments, and we will update this post accordingly.
Via: Windowsphoneapps.es
Download Dead Trigger 2 from the Windows Store (opens in new tab) (free but for ARM system)
Download Dead Trigger 2 from the Windows Phone Store (free)
Windows Central Newsletter
Get the best of Windows Central in in your inbox, every day!
This game will not download on my 1520...

Great news, just wish they add 512 MB RAM support soon though (not complaining).
Btw, there's an extra "be" in the article title. :) Edit: I can download it on my laptop so it's not for ARM-based devices after all.

You can download it but can you play it?

Edit 2: Sorry for the false alarm, can't play it after all. :(

Yay, time to dust off my Surface 2-- Wait, I use it eveyday lol!

Fix the xap file for window phone, it is broken . Can't install.

Playing on lumia 730.
Pretty good game.

Funny to see exclusive Windows RT game ;-). I thought that Metro apps can be ported to both Intel and ARM CPUs easily.

Metro apps can run on RT, x86, and x64 flavours of Windows, but it's up to the developer to choose to support them all.

We all know x86 just ruins the performance as some processors are to old for example to run w8

Installing on my Surface 2 as we speak! Windows RT is back!!

That was useless device from Nokia. Guess nobody bought that

Did a pirate write the title?

Look at the title of the article"just be" lol :)

Madfinger said they're only developing for Windows phone/RT. So, that stays.

Big deal. Since you can play "real" games on x86 devices, there is no need for Store apps anyway. There are thousands of actual first person shooters on PC that look, play and run better without paywalls and arbitrary timers.

He's complaining because he wants to play it but he can't. Sour Grapes...

What are ARM based devices

Yeah, it is really very funny. Madfinger should know that most of the Windows devices runs on the Intel made processors. By doing this Madfinger is trying to ignore the 99% of Windows Community.

There is a reason why it is ARM only: Madfinger is afraid of hackers. It was the reason they removed some features from Facebook version of the game. However, if you are on x86, go try Facebook version, it is still pretty good, but needs Unity plugin.

It is available on my Tablet Pc . Altought it wasnt showing on the store the day it was released but today i clicked on your Link and it is in the store available for download on my onda v101w tablet pc which i dont think has ARM
Windows Central Newsletter
Thank you for signing up to Windows Central. You will receive a verification email shortly.
There was a problem. Please refresh the page and try again.