Switch to Sprint, get free unlimited calls, texts and data for a year!
This Sprint deal may seem too good to be true, but it isn't.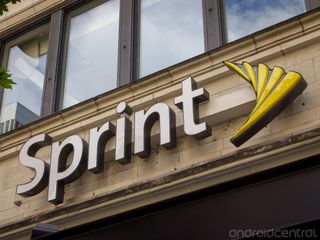 We often tease Sprint for its desperate attempts at getting customers on other networks to switch over, but this latest deal is a doozy and well worth investigating.
Until June 30, customers on T-Mobile, AT&T, or (especially) Verizon get up to five lines of free unlimited service by switching over to Sprint. There are a few caveats, which we'll get to in a moment, but as long as you're a new Sprint customer, the deal is very enticing. The service is not some limited version of Sprint's regular unlimited plan, either: up to five lines get Sprint's full unlimited package, which includes calls, texts and up to 23GB of high-speed 4G LTE (and unlimited data at slower speeds after that) just by switching over.
Sprint claims customers who bring five lines over can save over $2,000 in the first year if they switch from Verizon.
Now, the caveats:
The offer is open to new customers only.
After the first year, which technically ends July 31, 2018, service will cost $60 for the first line, $40 for the second, and $30 for each subsequent one.
The offer is only open to customers who bring their own unlocked and eligible phones. (This includes devices like the Google Pixel, Nexus 6P, Moto G5 Plus, iPhone 7, and Galaxy S8. Check out the full list.)
You have to buy SIM cards through Sprint for $2.99 each and activate them on the company's online portal.
Along with the unlimited calls, texts and data, users get 10GB of hotspot data per line and HD video streaming at 1080p.
So while there are a few hoops to jump through, it's definitely worth pursuing for that insane level of savings. If Sprint has even decent LTE service in your area, you can't beat this kind of deal.
Get the Windows Central Newsletter
All the latest news, reviews, and guides for Windows and Xbox diehards.