Dell launches new XPS 15 Down Under with a killer display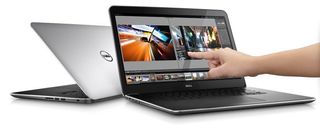 Dell has launched the refreshed XPS 15 Windows 8 laptop in Australia. The laptop may look relatively similar, and so it should as it shares its looks with the Dell M3800. The new XPS 15 starts at $1,799 (AUD) and comes with a 1080p display and 8GB RAM. However, if you wish to go all out with the 3200x1800 QHD+ models, be prepared to part with at least $2,499. It's not a cheap investment.
The laptop comes with a touch display, perfect for a Windows 8 deployment. Not only that, but you're looking at the new wave of Dell hardware, packing high-definition screens and look rather premium. This laptop is set to compete against Apple's counterparts, pulling Dell into the battlefield with similar features - that's if you can endure the heavy price tag.
Should you wish to check out what you could be playing with next, head on over to the Dell website (opens in new tab) to check specs and build your own unit.
via: Techin5
Windows Central Newsletter
Get the best of Windows Central in your inbox, every day!
Rich Edmonds was formerly a Senior Editor of PC hardware at Windows Central, covering everything related to PC components and NAS. He's been involved in technology for more than a decade and knows a thing or two about the magic inside a PC chassis. You can follow him on Twitter at @RichEdmonds.
Looks gorgeous. Costs a lot. :/

"Gorgeous" being used to describe a computer. What next? Can I find a "gorgeous" hammer down at the hardware store? These are strange times...

Calling something for gorgeous isn't new. Your attempt to humor us just failed.

There is artistry in mechanical design. Being able to get people to see that is part of Apple's appeal.

Seriously its called sleek like for thin and not big space taking junk

Haha these "strange times" have been around for 5 or 10 years now. Its been a long time since power and specs were the sole focus on computers.

Intel i5 > Intel i7 Intel 4000 HD > NVIDIA® GeForce® GT 750M 2GB GDDR5

Intel 4000 is the graphic card on the cheapest model, not the cpu

Intel 4000+ are integrated with the CPU. Intel 4400 is the lowest level available on these laptops, since Intel 4000 was the previous generation of Intel Core CPUs.

A good product to be sure, but until dell remedies its history of throttling on a level worse than apple, it needs to undercut a similarly configured rMBP by at least $1-200

In Australia, top end model is $3,199 for MBP. Top end model new xps 15 is $2,899. $200 cut down.

Correct math is $300...just saying

I meant as in the $200 cut down he wanted was met

Ok good news! I'm glad to hear that..i posted without knowing apple's pricing there :) dell has tried to compete on price for the xps15 in America in the past I think, just with an inferior product. So this is much better ^^

In the US, top rMBP cost $2600, top XPS is $2300. Almost identical specs but XPS has higher resolution and bigger battery, not to mention it is a very upgradeble laptop unlike the rMBP So Dell did 1 better than you noted. Dell is $300 less than Apple.

Side note, I think I'll get this over razer blade pro if they cost around the same mark. Why not I suppose.

Dell XPS is waay cheaper than the Razer Blade pro with even better specs. Dell has higher resoltuion and bigger SSD and bigger battery for $2300, the maxxed out Razer is $2800 with only 8GB RAM and only 1080P screen. Not even in the same ball park imo

Graphics card is the deal. GT750m in the XPS 15, but there's a 725m in the Razer Blade, which is MUCh better. Can work for 10-30 fps almost. Plus gaming on the XPS 15 at that resolution would mean you could maybe get scrabble working. This is more for artist and such who want to design on the move on high res screens. Different computers for different people I suppose.

Fair enough, but is a $500 premium justifiable for slight use case differences?

I Always loved the XPS series. This must be considered on my must have list.

I don't get the XPS series. You've got the XPS 11 which is a 2-in-1 like the Yoga, then you've got the XPS 12 which is a different type of 2-in-1 device, then you've got stuff like the XPS 14 and 15, which are like an ultrabook and a laptop, then you've got bigger XPS 18 that is like a giant tablet, the XPS 27 which is a big all-in-one desktop, then they have the XPS 8700, which is a desktop tower. There is no consistency to the line and I find it quite confusing, but I also find all models to be really well designed.

A premium 15" laptop? About time. Seems like all other OEMs forgot to make premium 15" laptops. And I need a good premium 15" Win8 laptop to replace my dying MacBook Pro 15.

I've never really played with these higher resolution displays. Is the improvement in display over the 1080p something that is very noticeable?

Im content with my hp G6 laptop running windows 8.1 over a grands a bit much

There doesn't seem to be a number pad on the keyboard. If I'm buying something this expensive to get work done, a num pad is a requirement.

15-inch laptops almost NEVER come with number pads

Hoping to get one of these at work, especially the tourch screen version. One of the best looking Dell machines out there. They are starting to get the hint.

I have the version before this and it looks very similar, superb screen, feels incredible use. Cannot fault it one bit Everyone looks at it with a glint of jealousy. I actually feel it looks more premium than the Apple counterpart even though that are stylistically similar, something about this is just looks more robust yet more premium

This is a worlwide release. I just received mine in NYC.

does this model have a bad smell

Are the 3200x1800 versions PenTile? Because PenTile is shit. I saw the Samsung and Lenovo 3200x1800 screens in the store. blegh