Denim update rolling out to Lumia 830 in India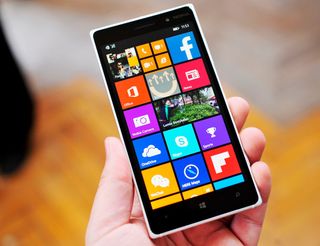 Microsoft had previously announced that all Lumia devices in India will receive the Lumia Denim update by the end of February, and now it looks like the final few devices are making the switch to the latest firmware. Lumia 830 owners in the country are starting to receive the OTA update, according to a number of tips we've gotten.
If you're currently rocking the Lumia 830 in India, let us know if you've made the switch to Lumia Denim — and how you're liking the new additions such as Lumia Camera 5.0 — in the comments.
Thanks to everyone who sent this in!
Windows Central Newsletter
Get the best of Windows Central in in your inbox, every day!
Harish Jonnalagadda is a Senior Editor overseeing Asia for Android Central, Windows Central's sister site. When not reviewing phones, he's testing PC hardware, including video cards, motherboards, gaming accessories, and keyboards.
how about Lumia 1520 CV in the Philippines ... Still no Denim update..

What's with all these Indian articles for days

India, along with Italy, at some of the largest markets for WP. India is like 17.5% or some shit like that.

Sadly we will receive it last. Only the 1520 CV from the Philippines remains in Cyan in the whole Asia pacific region.

I am tired of waiting, will just update using Lumia software recovery.

I just got it awhile ago. Singapore CV version. It's awesome. ;)

4 days ago i switched off developers preview and received Denim on my crappy 1520 in Russia. Try it.

What makes you call the 1520 crappy?

Even 830 here in the Philippines, no denim update...

Bro you can flash it...it's the same I've been using it for about 2months now...i flashed the Finnish firmware...was really tired to wait,I live in the Philippines too btw.

How do you that? Is there no known issue in our network here?

What do you want to know?

When the Denim update will arrive for them (India).

Didn't Lumia 830 come pre installed with denim update?

Not bug fixes...additional features...a final version of the firmware...

No. A final, proper denim....don't ask why, it just came with a half baked version...

LOL
Isn't that what we were led to believe?
Wasn't that a major factor in my buying the 830?
Yes and yes.
We were lied to.
Apparently the Denim on the 830 was half baked.

It was not half baked, it was a proper version.
However, this recent update adds features like data toggle, battery live tile and the new Lumia camera, which were added later.

How could it be a proper version if it didn't even have the camera processing upgrades. That was pretty much the entire reason for Denim!
It wasn't denim. It was just advertised as such to get it out of the door, and into as many hands as possible

Yes, you could say you were misled, not lied. To is would be to say it had no denim at all, not true.....even a half baked apple pie has some apples....

Update of update of denim!

When it will come who has dp?

How about Lumia 630 denim update in India...

It is not a significant update, so don't wait anxiously for it.
Otherwise sign up as a Windows insider. Follow the steps.
The first update will give you Lumia Denim. Don't do the other update as that will give you Windows 10.

Denim gives EQ to 630 so its significant. WP 10 TP is buggy . Check your facts buddy I used the insider program it didnt give me denim in the first update. just windows 10. Insider program is buggy....

Actually, do not sign up as an insider. It will get you Windows 10, which is still very buggy. Rather, you can sign up for Developer Preview, which will give you a more finished product.

Yeah Windows 10 is buggy.
But what I'm saying is, before you install Windows 10, you need to have Lumia Denim. So the Insider program first installs Denim and then Windows 10. This way those who don't have Denim can get Denim first without installing Windows 10.

Sorry but that is not correct.

Sounds like bad advice to me.
Just get Dev Preview.

You dont need denim to try W10 preview

What about L1320 denim in India...

Seriously waiting for it....

Seriously tired of waiting

1520 philippines still none???

Patients lads patients...

You mean patience....patient is a person visiting a physician. Just trying to help, nothing more...

Probably used word flow, hence the error.

Nope. Probably just didn't understand the difference.

Micky- hey look Vicky, you always called me patient(mental one) for being windows phone fan. Now they are making fun of you. Take this in your face.
Vicky- yeah you are right. Boy I am worried for these lads. What will happen to them once MS will announce rollout of Windows 10.
Micky- they will be glad of course!
Vicky- yeah m worried that they could face 2 years of frustration till getting it on their phones officially which will make them PATIENTS. P. S. Developed a dual personality disorder while waiting for Denim for L 630.
RIP windows phone lover.

No Lumia Camera 5 for 730, weird strats by MS after launching 640s with Lumia Camera 5.

Don't worry Windows 10 will have that a default camera app

I think Lumia 5.0 will come to all win 10 devices...!

May your wish come true.... I am also desperately waiting for Lumia
Camera 5...

Lumia 730 will only get the mobile data toggle, live tile for battery saver and probably some stability fixes.

After update I got to know that 4K option is not available in 830. It records in 1080p and 2MP image size. Rich capture is no doubt, too good but remember guys it fills up your storage like anything.

Still not for 1320 :( and they don't even care to reply on twitter.

When will be getting 730DS

It already has Lumia Denim.

Yepp...My 830 receiving the update..finally !!
Updated Version number : 8.10.14234.375. Yet to try the Lumia Camera 5 though..

Please try and tell how it is! I am so excited to know even though I don't have 830!

Ok..so, update to Denim complete and so far I'm really loving how fast the Lumia Camera app is !!
I'm still looking for any changes apart from those I already know would come with denim, but following are the changes :
1) Tremendously improved startup and shot to shot speed of Lumia Camera app.
2) Rich Capture.
3) Data toggle in action center.
4) Update scheduler for phone updates.
5) Lumia Moments app.
6) Battery saver Live Tile. I will now see if the quality of the photos has improved or not with the new imaging algorithms.

Microsoft what about L625,Lumia denim update,

When Lumia 630 dual sim will get Lumia Denim update in India ??

Its already is just turn off preview for developers

820 doesn't have camera 5.0 :-\

LOL @ the comments!!! ​What about Lumia xxx....lol. I'm not sure why I find it so funny. Oh yeah, Daniel Rubino joked about it on Gabe Aul's Twitter feed once. :) Congrats to those with Denim now on their devices. ​ ​ ​ ​ ​

It is a teaming mess, but this I a global user base, and people are getting used to quick results.

As an AT&T Lumia 830 owner, my head just exploded.

What about 1320. Hell with Microsoft now. You are nothing but petty liars. Denim will be available for all phones in February. March has started, where is your word now!

It's not all MS. Carriers still have influence.

I had contacted with the carriers but they said the update will be directly rolled out by MS.

Well, there must be something more, but what?

India doesn't has carriers, we have country variant phones here.. Which i think should not delay the update.

Not in India .... we are not bound by our carriers !

Yeah, so someone said...then why the holdup? There is something more we don't understand.

All "phones" will get denim.
1320 is not a phone. Its more than a phone. Its a phablet. :P
So maybe MS thought like this. ;D

May be Microsoft is now more interested in upcoming phablet 640XL. hence ingoring L1320

Who gives a damn anyway?!! You get virtually no improvements anyway. Just sign up for Dev Preview, and you'll have everything!!

Spinzy, no, not completely true. The system will operate smoother.
...
Yes, I know os and firmware are separate, but still inextricably intertwined....my 1520 sped up so much, no resuming like before.

True - though in response to that irrational Tushar guy, I don't think we can moan too much about Microsoft delivering a firmware late when ALL the software improvements are already freely available.
Of course it would be nice for the firmware to be delivered in a timely manner too....but I don't see why anyone behaves so irrationally when 95% of the Denim experience for low end phones has been available for months via Dev Preview.
I do understand your point though :). Just trying to shoot down the irrational before the silliness plague spreads further.

Spin, you know who I am, I promise you, this silly banning thing and all.... reincarnation lol....nice to see your support. And, I agree about the software being available. Boy, denim sure helped my 1520.

Does lumia 630 will get denim or not ???

630 has Denim for almost 5 months. Just turn off Preview for Developers and check settings. U will get Denim

Seriously ? Dude i didnt install DFP and after resetting my phone , " lumia denim " is writtern in ' extras + info ' plus i dont think denim is of any use in l630

And after checking certain articles , they said its an extras+info bug :/

Denim ? is of no use to 630 ? Have you known that your 630 doesnt have a frigging basic equalizer which is available in basic java phones ? EQ comes with denim ... so there is something to watch out for 630 users :)

I dont think equalizer comes with DENIM update bcz microsoft clearly stated that " dolby and equalizer " depends upon the hardware of phone and my friend 630 lacking it :)

Keep thinking that to yourself. Try going through the 630 forums, other users who have already recieved the EQ ! FYI it does depend on hardware and do you think a processor such as S400 is incapable of handling an EQ ? (*giggles) Your friend as well as me and other 630 users in India are still in cyan as i already mentioned in the previous comment EQ feature comes with the denim update only.(Go through the 630 forums if you want proof)

Maybe you are right! Actually i didnt go through the changelog for L630. If EQ is coming to 630 , then i'm pretty much excited for it :P but mate my extras+info already shows DENIM. Previously i was on DP then i reset my cell and from that time my 630 is showing " LUMIA DENIM" under extras :/

And kindly provide me the link of changelog.. I wanna see it ..

There is no official changelog.. Your extras + info is bugged ... so is the case with others also. If you turn off pfd it will show denim :P You can go through the 630 forums and see for yourself about the EQ, they have posted screenshots after denim. ( I am sure you are capable of that)

Okay ! If this is true i'll wait for ACTUALL DENIM then :D

Anon, firmware helps software run smoother.
..
However, if the denim on that phone is the same, then you are correct. I cannot recall the exact specs at the moment....

Hey Edvinas,
Till yet MS does release Lumia denim for Lumia 630 in India.please check Asia Pacific software release Microsoft Page for reference.

I think denim update is valuable for high end phones only bcz i didnt find any difference in PFD and DENIM on 630

Am I the only one experiencing bad pictures with denim in a 830?

Bad pictures as in ? Can you explain ?
I am yet to install Denim on my 830.

Im PFD +win10 tp not getting the update Lumia 830

When is for 625 coming???

Will technical preview+ preview for developers get the update.#830

925 Philippines? None? Or it will not get any updates?

when will we get denim for lumia 625 in India?

What exactly are you expecting to change with the denim?

I have seen everybody asking this question. Don't you think if there would have been an answer, an article would have been published for that. Do people really expect an answer to these kind of questions!!

Must be nice to have the update... Maybe I'll have it by the summer.

Running the 10tp on the 830 blocks the Denim(latest firmware) update?

Even im not getting tp user +PFD user

And still nothing for the 1020.

Denim will be delivered fully complete before Feb. Nice job.

i have use lumia 930 after denim update Lumia Camera 5.0 over heating problem just 30/40 sce use... pls fix this problem

Contact Microsoft, NOT Windows Central.

"Denim updated received" Add that to the five good things list...

How about having carriers release it faster in USA? Jesus man.

This denim update also coming for Lumia 730?

Yup..but we'll only get toggle for mobile data and battery live tile, not the camera features.

Hmm, We will get Lumia Camera 5.0 in windows 10 update.

Microsoft Y U NO RELEASE UPDATE for LUMIA1320 in INDIA

Because they don't like the phone.. :P Lets just hope someone from MS will come here and answer this question for you..

MS forget about Bangladesh :(

My 830 has not got any update notification yet .. :(

A quick question. When looking for phone updates, does it matter that my phone is set to a different region and language? I guess not, right?

I think region does. You'll finally get Cortana in Denim if your phone region is India and probably not in Denim if your phone region is something like Bangladesh or something.

No it does not matter. Only variant and PFD enabled or not matters.

When is denim rolling out for Lumia 920 RM-821_im_mea3_306 ?

L720DP with Denim features bt showing Cyan in extras+info's!!

Rolling back to WP8.1.1 from W10 Preview required on Lumia 830? I made a huge mistake of Rolling back via Recovery tool and my phone got bricked at 4% installation. Now it is not booting at all :(

Try to download the official firmware (it's about 1,5gb) and install via offline method.

I am having an issue here. In my 830, I opted for the win 10 TP and now it shows that there is an update which is of course Win 10 TP. I haven't downloaded it yet but it keeps coming up every now and then. How can I get rid of it and install Denim/Update 2? Any solution would be appreciated other than resetting the phone.

yes you can go back to whatever is provided as a latest in 830, you will have to use recovery tools to get it done. Check here for details.

But I haven't even downloaded the Windows 10 TP, why would I need to use the recovery tool? ..... I also tried by opting out of windows insider program but it still shows Windows 10 TP as the only update available. ..... I know what you are trying to convey in comment, it's just that when I haven't installed or even downloaded the TP; shouldn't I receive the Denim as higher priority even after opting out of insider program. ..... Thanks for trying to help BTW. Gonna go to MS forums to raise a question and then see what happens.

MS still needs training in planning roll out and the dates on how to commit it !!! Not able to adhere any dates since Q4 of 2014

MS still needs training in planning roll out and the dates on how to commit it !!! Not able to adhere any dates since Q4 of 2014

I never got it in Denmark on my 830, neither on my old 720. I bought an Iphone 6 instead and just sold my 830 today, feels great. Won't go back to WP after this mess

May be its good as L640 comes with LUMIA Camera 5.0
But not for LUMIA 730¿

Where is Lumia 1320 India denim update

Yes if we could just get the phillipines now we could cut another 20% of incessant whining in each comment thread

What about Africa these MS guys are becoming useless now. We have been waiting for the firmware for a long time now.

When is it coming to Lumia 730?

What about 730 in India...?

What about fucking Lumia 1320.???????? Does Ms even care about Lumia 1320..

When denim update will be available for Lumia 630 dual sim????????? I think Microsoft has forgotten this device.

I think Lumia 730 and L1320 Denim update rolling out tomorrow in India,

Thanks. I am waiting for Lumia 730's update.

Where did you got this info, this isn't certain, is it?

No matter I guess tomorrow denim update L730.L1320, today L 830,

Hey
,you know that.
Microsoft say all Lumia denim update end of February in India,
But not a complete,so Microsoft one again denim rolling out India,

Got it via Windows Phone Recovery Tool for Lumia 1520 RM-937 Hong Kong

Is that update specific to your model? Or did u have to reflash the phone or hard reset? Tired of waiting myself but not to the point of hard resetting.

Microsoft say all Lumia phone denim update end of February in India,I think one reason (4 days ago Lumia 640. And 640 xl release)so denim update rolling out stop in India,

Denim Update in Vietnam too.

Start putting comments like "When in [countryname]". You might get it earlier my friend. ;)

The lumia camera 5 is great . Lets u store images in DNG format as well. But the processing of images is quite slow.

Still waiting for Lumia 630

Fuck all these denim and shits. I'm sick of waiting for a successor to 1020. I'm going back to Apple.

who asked you to wait, MS?

They forget about Lumia 1320

When will Denim update arrive on Lumia 730? Any idea guys?? And i have heard no camera improvments for lumia 730, is that true?

Yes no camera improvements, that will come as default on W10.

Still no update to Lumia 620 India.

Denim update has released to 620 long back

It has come ...if you are on developer preview you'll not get it, you have to use nokia recovery tool for that..

I recommend making a full wipe after the update, IF you're having bad battery life afterwards. This improved my battery life a lot.

are you sure about wiping because i have installed 3 big games and lots of other apps. In my 830 battery life is reduced after updating. Even in standby mode phone consuming 7% of battery per hour.

But Lumia 830 comes with Denim pre-loaded!! Isn't so?

That's just the preview denim lol

When do Lumia 730 gets the perfect Denim update.

Next time release the software to everyone. They are all Lumia users or some parts of the world are special.

Exactly.. I am also waiting for 730..

on a lighter note.. nijer username change kor to anirban730 :D

Hehe.. Arey bhai..jokhon windows phone central e sign up kodechilam tokhon Lumia 730 Chilo na re.. Hehe..

INDIA. the ONLY place ON EARTH.

Im tweeting at att for my 920 :(

when will you provide l625 denim update , i m waiting for it , just give the exact date

I have been checking for that update since I read this article... But every time it says my phone is up-to-date :( Is it really out?

how about Lumia 920 in the france .. still no denim update ... can't wait ...

What about LUMIA 630?? Been waiting for like forever, it was the first lumia to get pre-installed 8.1, now it has not got Denim yet. When is it gonna roll out for 630 in India????

Thank God it finally came to Nigeria

When for Lumia 730 in India??

Philippines is the only country without Denim for 1520 in Asia and because of that my next phone won't be a Windows Phone! Why can't they be like Apple where every iPhone gets the update when it is released?!

Fragment city= Windows phone

Why my phone is not getting the lumia denim update ? Now many month passes !!!!!!!

What about Lumia 730 ,, India

Lets try
If your in DP latest version..Uncheck DP app,
Firmware updated automatically.

What about 1320?? Still no denim..

When denim update will come Lumia 1320 in India?

It's just awe inspring to see how denim is released. completely random, and the phones that actually benefit from the denim update with regard to features get the update the last. very intruiging. Offcourse I'm also still waiting for my 1520 denim update in the Netherlands, even though all other lumias already have the update. Very very strange.

Im just gonna wait until a notification pop up on my 1520 about Denim.

My l520pfd doesn't show denim... Please suggest me..

So late to give denim update for Lumia 625

I wonder if it will come at all to 830 in Russia. The official schedule (http://www.microsoft.com/en/mobile/support/software-update/wp8-software-...) doesn't even have 830 in the list, although it's sold here officially. A friend of mine has one, it actually tells it's denim, but there's no camera 5.0. Googling it up shown that it's some kind of "prerelease" version.

When denim at Lumia 1320 in India

Where the hell is the update for 630.. Idiotic Microsoft India...

Today a lot of 730 users are appearing :D

Can someone tell that Nokia Lumia 925 have 4k recording as well it will able to run Lumia camera 5.0 ..? Help me plz.

What about Lumia 920 in kuwait?

Yeah I just updated.. I was so waiting for the Lumia Camera 5.0 and finally!!Took a trial of the same.. Its amazing with the rich capture but it takes ages to process the 4k video. Wanted to know if there is any other update in the Denim Version we should be aware of? Thank you. From my Lumia 830

I use a Lumia 720 and I'm on the preview for developers, and still haven't got the Denim update! What's going on?

Uncheck Developer Preview. Restart your device.

Will they provide for it for Lumia 730¿

My Lumia 1520 is running Lumia denim

My friend got it...says its awesome. Waiting for my old 1320

Why....the hell not 630 in INDIA??? Are we stupid here we haven't paid r wht ? for you M.S thats the reason pepole hate windows it was confirmed.till 28 Feb ll Lumia in India will be updated by now itz 3 march bt still we are waiting keep your denim wth u going back to android M.S jzt rember tht pepole are here n this O.S jzt bcoz of ur update plans r else u dnt have any great feature in ur OS when compared to other O.S update 630

Hopeless microsoftwhen are u going to give denim to Lumia 1320

No change in denim for 1020 in india.....alll waste......

Nokia Lumia 925 will get lumia camera ​5.0..?

Why India first. There probably is 1 830 phone in india

Pls microsoft release denim update for Lumia 1320 also in India

Got Denim update for 1520 in Mumbai.

My 630 didn't get up till now in india

@Don Bernin: Excuse me!! Save your racist shit for some place else.

Bangladesh, Lumia 520, didn't get :( plz roll for us plz Microsoft

Updating two Lumia 830's in Finland.

Mr. Daniel Rubino after todays update my new L830's battery isn't getting charged fully.. Its been 4 hours it hasn't charged yet. Plz fix this issue sir

Yes Daniel Rubino is the right person to do this.... :O

Got it in my lumia 530
Better than lumia cyan

Hi my 830 is on Windows 10 preview. Do I need to unsubscribe from the Insider Program/Preview for Developers for getting this Denim update??

1320 waiting??..
R anythng we CN do??

Lumia 830 updated version 8.10.14234.375 lumia denim --> default lumia camera no 4k support but with 1080p with lumia moments and mobile data toggle at notification centre. :-)

When the Lumia 1320 will get denim update

Microsoft what's wrong with you when are you giving update to Lumia 1320

I have updated denim few days back in my L920 and in extra info it was showing denim. Today I checked, its showing Cyan. What could be the problem ? Requesting help. Core build version: 3051.50009.1451.10458, OS version: 8.10.14234.375, firmware revision number : 3051.50009.1451.1009.
Windows Central Newsletter
Thank you for signing up to Windows Central. You will receive a verification email shortly.
There was a problem. Please refresh the page and try again.