Destiny: The Taken King among the discounted Xbox games in this week's Deals with Gold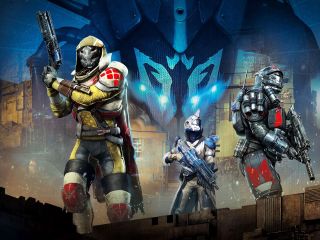 It's time once again for Microsoft to reveal which digital Xbox One and Xbox 360 games will get discounts in the next week for Xbox Live Gold members. They will be able to save some cash if they get the games on this week's Deals with Gold list.
Here's a look at what games are getting price cuts. The discounts will last until April 25:
Xbox One
Xbox 360
Which games on these lists will you be picking up this week?
You know, I got this game and played it for about 30 mins or so and not touched it since. For me, it was a complete waste of money but I can't even give it away to somebody who will get use out of it because I already redeemed the code in the box. Pretty much the only thing I've bought and then regretted in ages.

I felt the same way; however, after finding people to create a fireteam with it made all the difference.

Lol last game I regretted buying was Aliens Colonial Marines. Posted via the Windows Central App for Android (Nexus 5x)

Looking for a clan. Add.me xmarklive

I might get Blood Bowl 2, it'd be pretty sweet to play. Nothing else on the list interests me at those prices, most not at all.

Physical of Destiny: The Taken King - Legendary Edition is available for just $25.32 http://www.amazon.in/Destiny-Taken-King-Legendary-Xbox/dp/B014T0L78A/ digital copy should me much lesser!

seriously, I bought the physical copy a while back for that reason (digital was still full price or close, otherwise I would of prefered digital). No idea how any of that makes sense.

I forgot about Lost Planet. Those are some games that could use some BC treatment.

Might get dt remasters on wii u(on sale till tomorrow morning) as im not motivated enough to get achievements

$40? Taken King was $40 bucks when it released. Maybe it will be down to $5 in the next year or so and I'll get it.
Windows Central Newsletter
Get the best of Windows Central in in your inbox, every day!
Thank you for signing up to Windows Central. You will receive a verification email shortly.
There was a problem. Please refresh the page and try again.