Developers can now offer subscription add-ons in Microsoft Store apps
Developers now have the ability to offer subscription add-ons within their Windows app on the Microsoft Store.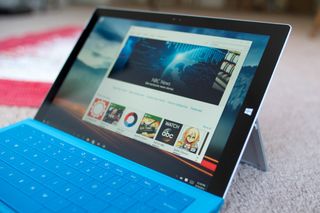 (Image credit: Windows Central)
Microsoft has announced that developers can now add subscription add-ons to their Universal Windows Platform (UWP) apps on the Microsoft Store. Using new APIs, developers can set up in-app purchases with recurring billing in periods of one month, three months, six months, one year or two years. This also includes support for free trial periods of one week or one month so users can try out the add-on before committing to a subscription.
The one big thing to be aware of is Microsoft's store fees. According to Microsoft, developers will net 85 percent of the subscription price, while Microsoft will take a cut of 15 percent. Games, on the other hand, will see developers reaping 70 percent of the add-on subscription price, with 30 percent going to Microsoft.
Otherwise, developers can get started by creating an add-on submission from their Dev Center dashboard and setting the product type to "Subscription." To make use of subscriptions in your app, Microsoft says you must target the Windows 10 Anniversary Update or later and use the proper APIs to implement the experience. You can see an overview of the process in Microsoft's full blog post.
Windows Central Newsletter
Get the best of Windows Central in your inbox, every day!
Dan Thorp-Lancaster is the former Editor-in-Chief of Windows Central. He began working with Windows Central, Android Central, and iMore as a news writer in 2014 and is obsessed with tech of all sorts. You can follow Dan on Twitter @DthorpL and Instagram @heyitsdtl.
Another 'platform limitation' removed from future Kodi updates.

Microsoft should just take 15% cut from everything if they want developers to come to the Microsoft Store. Otherwise with all this added confusion, no body will enable this feature

Does it really matter? 85% of 10$ is 8.5$ and for a developer it won't really matter if he earns that much or 7$. The problem is that the Store is so small that you can't earn anything. And the Store is so small because basically Microsoft doesn't care about it. It is not even in their top 100 priorities. So it is not a technical or conceptual problem and can't be resolved in that way.

Than explain Windows 10 S

Microsoft should take 0% for now to get devs into the store except for xbox downloads. They could easily take the hit to their bottom line.

You speak as if MS want to attract consumers. But they don't, the goal of the store is to become a platform for the secure distribution of enterprise apps. Hence the subscription model, so enterprise devs can follow the example set by Office 365.

I don't understand. What was the limitation on Kodi before this?

The Kodi team have claimed that there are a lot of 'platform restrictions' in UWP that they're looking to overcome. Considering Kodi's plugin system is what makes it great, and that there are many third party plugins, often paid / subscription, I was making the presumption that this would solve that.

Amazingly dumb comments on this post 😂

Any different than normal?

Hahaha generally its 50-50 but when I landed on page. I saw the reply to the comment above me. The guy said something about Kodi and other commenters were just blabbering about MS 🤣🤣

au contraire. I am one of the oldests here but I was just amazed to see the reply on first comments.

Probably what was holding up iTunes.

You think Apple's going to give Microsoft 15% of their iTunes subscription revenue? Highly unlikely.

I believe the percentage only applies to when the transactions are actually going through Microsoft. Obviously, Apple won't be doing that.

Apple forces all subscriptions to be bought on device through their store so they can take their 30%.On Microsoft platforms you can use their new subscription service, or you can use your own if you would like. If you want to take credit cards directly, you can and get charged the 1.5% that cc companies charge. Apple would not let Office on their devices until Microsoft opened up Office 365 subscriptions through the iTunes store. Once again, Microsoft is the more developer friendly company.

There is no market for phone apps in Windows. So, iOS and Android apps developers don't care UWP. UWP must be for desktop PC apps.

UWP failed. The Windows store has been out since the Windows 8 days and the best apps are Microsoft stock apps for Windows and it took them several rewrites and years (Xbox Music, Mail/Calendar/Photos) to make them good. There aren't many AAA games (apart from some MS Studio published games) and the most exciting programs are repackaged win32 programs. Also without mobile presence there isn't any 'universal' about the platform at all. It just runs on Windows 10 desktop and a few also on Xbox. That's about it. I am looking forward to better webapps and progressive webapps. Those are truly universal and don't need local mechanisms for local updating.

Vaguely related, but I'm not sure how MS expect developers to take their store seriously when they don't even sell their own products through it? Office 365, Visual Studio, numerous productivity applications - why only a half arsed attempt at a universal store?!

i think with the increase user of windows10, more user will install UWP and more dev will pay attention to the MS store.