Does your Windows Phone need a case? Join our discussion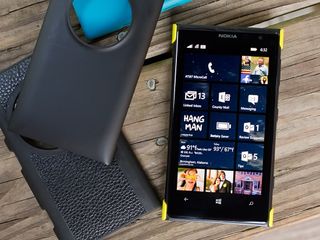 There are a few questions that stand the test of time such as, "Ford or Chevy?", "Boxers or Briefs?", "Blondes or Brunettes?" and with Windows Phones it seems that "Case or no Case?" is that one question that never seems to go away.
Windows Phone Central forums member Qais Abu-Hasan is the latest to pose the question. Qais is planning to get a Lumia 930 and has concerns that a case will ruin the amazing design of the Windows Phone. However, there is also concern that the aluminum trim will be prone to scratching and needs the protection.
The responses so far in the forums discussion are mixed. Those who have dropped their Windows Phones in the past now look to the extra protection a case offers. Which makes sense but there are also those who skip on the cases and prefer the natural look and feel of their Windows Phones.
Personal experience, I used to uses cases religiously but now prefer to carry my Windows Phones without. The Lumia line of Windows Phones is solidly built and just feels so good without a case. I do have a charging case for my Lumia 1020 but that is only because AT&T didn't offer the built-in Qi charging. Even after dropping and shattering my 1020's screen and dropping it several times since, I just don't like the feel a protective case offers.
So what are your thoughts on the matter? One forum member wouldn't pull the trigger on the Lumia 1520 until he had found a suitable case while others feel cases pull away from the design of the phone. What school of thought do you fall under? Head on over to the Windows Phone Central forums discussion and share your thoughts.
Windows Central Newsletter
Get the best of Windows Central in your inbox, every day!
George is the Reviews Editor at Windows Central, concentrating on Windows 10 PC and Mobile apps. He's been a supporter of the platform since the days of Windows CE and uses his current Windows 10 Mobile phone daily to keep up with life and enjoy a game during down time.
Earlier I used case for my Nokia Lumia 925, but not now. Phone look sexy without case.

Yeah that phone is sexy, but i don't want to make it die like my last phone So im forced to stay in the case side

I used case and screen protector for my 920 earlier too, now I don't use them, the screen looks awesome without the protector

Use the protector but case only if I'm going out on a trip. Still take it off in the night and when I don't need it. The 520 is very durable.

I love my lumia 925, the only thing that bothers me about it are the super sharp corners definitely less comfortable to hold than my iPhone and Moto X though. The only phone I use with a case is the iphone because it just feels a lot more fragile and the case gives it a better grip.

I find the corners intriguing

Try a 1520, corners are even sharper!

No need case,, it's very strong, and looks sexy without cover.. I had 5covers I threw it in garbage ..

Same with me, only have pouch. Like to hold my Lumia 925.

No, definitely not! It's a NOKIA!! :D

Yeah right! Do the same when your phone falls down on road & gets the screen smashed

Mine Lumia 525 did fall on the road... And nothing happened... NOKIA!!

Exactly, if the phone wasn't so slippery I would agree, but it is, and I've had it fall out of my shorts and the screen cracked.

My phone did fall and it broke the road.........

Yes! The 920 definitely doesn't need a case!

Trust me, I can say with experience that my wife's Lumia 928 absolutely needs a case considering I just had to use WPP to replace it because of a cracked screen. The screen initially cracked when my 2 year old dropped the phone on our tile floor, but the phone still worked. About a month or so later my wife dropped the phone again while taking a picture (due to the slick plastic), at which point the screen stopped functioning and had to be replaced. This made a case a must when the insurance replacement came.

Can confirm, especially with the matte black model. Really slick.

Reminds me of these cheap portable cd players that were quite common in Canada you could drop them bash them with a hammer & they'd still work

Correct. In retrospective, the two times I've used cases were with a Motorola v3 and the samesung focus... phones from other brands seem so feeble in comparison! No way I'm covering my sexy ltd. ed. red 822 with some ugly black condom...

Yes Ofcourse....for protection....!! I used to put down...so i need em to care my lumia 620 :)

Yes.. Protection is necessary.. In any case.. :P

Yeah even my lumia720 looks cool without case.

Parlez Anglais s'il vous pláit . Posted via Windows Phone Central App

No, but it needs WHATSAPP

I'm using the charging case for my L1020. It has double purpose, wireless charging and protection, especially for the camera bump's edges!

Black phone + yellow case = sexiness!

Agree my Black 1520 is so sexy with its yellow case

I have a yellow 1520 with a black CP-623 :)

I use yellow Qi case on my yellow 1020, looks great, but I would prefer that phone comes with built in Qi charger. By the way, after a while you're boring how your phone looks and put or put off a protect case.

Sorry to say but that is not a case, it's a cover. It does not protect the phone as well as a case would. Nokia dropped the ball on this one. Why did they not make a CASE for the 1020 that has wireless charging and would protect the phone??? They made a nice case for the 920... that is what I was hoping to get for the 1020 but with wireless charging but they never made one. I wish someone would make a good wireless charging case so I could use my wireless charging plates... CC: @George Ponder

Lumia 521, no case necessary

It's always a tricky question. My Lumia 920 looks /gorgeous/ outside its case, but fact is, so few people actually see it anyway that there really isn't any justifying the risk of not having it inside a case. Not to mention cracked screens are so scarily commonplace I wouldn't want to take a chance at the best of times.

I have a case for my Nokia 925 because it's slippery and not comfortable to hold for a long time. Besides, my little daughter occasionally uses it and might drop it without the Body Glove case.

If I want wireless charging it does. Thanks ATT, next phone you want to remove Qi charging with one you have to have a separate case, SUPPLY THE CASE FOR FREE!!;;

I don't like using case on my phones. It makes my phones fat and big!

I have a 920.......i dropped out from a floor up and nothing happened.. So no case for this tank... I'm more worried about the ground... :p

I dont use case when using at home.. It looks sexy without the case. But I do use a case when going outside. Traveling on bus, giving it to friends for using etc.. It might get little scratches or dirt so its always recommended to use a case for outdoor purposes

I don't like case personally. Phones are sexy without case.

Not right now, but I have a case arriving today.

Best solution is "a sock". It protects your phone for 95% of time, and for 5 most important percent of time your Lumia looks fabulous. :)

I still have my curiosity peaked about why the major case companies haven't made cases for the Lumia 1520 yet, when making cases for other Lumia's. Im a major ballistic case fan, but no case for L1520. :-(

I use a case because my boyfriend has the exact same phone I do, so we can tell at a glance whose phone is whose.

Of course, you could use to glance screen logo for that. The glance screen is great for, well, glancing. You might say it was designed with glancing in mind...

Maybe her and her boyfriend have a phone that doesn't support glance...

I have a nl920 and 925. I don't use a case at all for my 920, I bought three cases for my 925 since its lighter, but I really prefer not to use them. I have to show off my beautiful phones.

Yes, on my lumia 720.
But it looks gorgeous without the case. I used it without its case for some days and now there are many scratches on the camera lens. :( Posted via Windows Phone Central App

No case for my 820. It's hard to find a good case for my phone in my area anyway. +student budgets sigh

I have the Lumia 810 with the Cyan charging cover. No other case, I do use an antiglare screen protector but that's it. I have dropped this phone repeatedly, kicked it across parking lots when it was sitting in my lap when I got out of the car, it barely has a scratch on it. These things are tough, there is no question about that. I have dropped it from 12 feet while using the light in a high ceiling, onto concrete and nothing, one corner of my charging cover has a little scratch. One of the most solid phone I have ever owned. +810

Only God knows just how many times I have chased my phone down thanks to the stand up lap drop. Nokias are amazing with the abuse they can take.

http://forums.wpcentral.com/nokia-lumia-icon/285815-do-i-need-case.html Pictures

I will never by another phone that is a one off like the 928. Getting any kind of decent case is impossible. Whatever phone I get next WILL have an otterbox defener option or I will not buy it.

My L920 doesn't need any case. Except in the case I intend to climb Mount Everest

I use the rugged Nokia shell option on my 820 so I don't need any case at all (save a leather pouch to carry it in when not in use). This is the perfect solution, no case and excellent protection. I say wait for the Lumia 830 to be announced, which surely can't be far off now, before you spend. That's what I want come next Feb when my contract ends. Why go for a great looking phone only to add a horrid case? Get one with changeable shells and side step the whole issue. 820 owners laugh when they see scraped phones/dodgy rubber cases. Not our problem.

I think an 830 would be awesome, but unfortunately it seems that the 820 was not a success. Same guts as the 920, wireless backs, SD card support. The only disadvantage was the lower res screen but it looks great.

I think if an 830 was released with the same guts as the 930, the changeable shells, SD card support, and a 720p screen (still at 4.3" like the 8X) it would be a midrange game-changer. I'd definitely buy one...

What I WANT to say (because I'm one of them) is that not everyone wants a honkin' big screen and this would sell pretty well. Unfortunately, I feel like the sales of the 920 vs 820 and other units just don't bear this out. Personally, I would also love to see an update 620 phone. I LOVE that one... so great for a "small" phone.

It's called the 630/635, and it's already been released.

Anyone who thinks the 630 is an updated 620 has clearly never used a 620. Just not even in the same class. Though I'm sure Nokia thinks the way you do, it just doesn't cut it.

I'd rather be safe then sorry.

I used to think I needed cases but my L521 is an awesome designed phone and very resistant without a case. Alas, I got my phone signed by an actor and have resorted to a clear case just for that. I hate having it on there, doesn't feel natural.

I use a Lumia 520. Although it looks quite sexy without a case, it's very slippery. Hence I use one. Agree?

I have that on my 521 as well, because it is rather plain looking anyway so the case doesn't take away from it. And as you say, that phone is slippery! I dropped it several times before I got a case. Never dropped my Icon so far (knock on wood).

I wish there was a cover for my 1020 that goes over the charging cover.... Thanks AT&T for screwing up a great phone.

Yes, because the camera lens on my Icon is almost flush with the back. It is bound to get scratches if I don't have it in a case.

That's my only concern regarding areas other than the display... But the glass on the lens seems pretty durable and not even on my Lumia 900 that I ran over with my car (oops) did the camera get any scratches that interfered with picture taking, even though the display was wrecked. So hoping it'll be ok...

My 1020 is as slippery (smooth) as my 920 was. I was constantly dropping it pulling it out of my pocket, so I opted for a case when I got my 1020! Much safer, for me! :-)

I don't need a case,the gorilla glass protects my display beautifully & a case just takes away from the design of my phone. I do need a case for wireless charging though. That's why I will be upgrading to a Lumia that doesn't need an extra case to charge it.

Always use a case. My phone is mint. Those dropped phones with scuffs and dings look awful. I couldn't use a phone knowing cosmetically it's jacked up.

That's ignorant. Next thing you're going to say is that you can't drive a car because it has a scratch. That's being superficial

Strange, I thought this was a question about everyone's personal opinion on the issue.

Ironically, I gave my personal opinion about his comment...

The only problem is after you get a new phone. Sure it's"mint", but it's an old phone now and nobody wants it. Enjoy it while you have it.

It would be nice to have a case for my Ativ S Neo but the majority of them make it look too bulky.

I bought a soft rubber case for my Icon, but took it off after a week. I love the black metal look of the phone and the case just made it look like cheap rubber (naturally :)) and added bulk to an already not exactly tiny phone. I plan on keeping the phone for a long time, so a few scratches are ok, though it seems pretty scratch resistant. I did buy a screen protector for it, to keep that wear and tear to a minimum. It takes away some from the fantastic display, but not too bad. I'm more worried about scratches on the display than any other damage.

With Nokia, the world needs protection

I wouldn't drive a classic car and cover it up. Some things are better naked.

Cases take away from the design, so either sell vanilla phones with a high end case included or make a truly indestructible phone like rugged laptops...

Yeah but then you'd need a case for that included case... :D

Ugh, true; an endless cycle...

It does .. And i have brought my monster 1520 one last week

I'm rocking the Lumia 1020 wireless charging case. Also make good use of the camera grip. However If the phone had inbuilt qi charging I would ditch the case. The Lumia 1020 just feels perfect without a case. My Mrs uses a gel case for her Lumia 620, Personally I don't like it but she likes the pretty flowers an butterflies and things. I'm sure though if you could get the same sort of designs on the back covers, she'd happily go with that. One kind of case I really don't like are the flip cases.

use wireless charging cover for my 925. MicNokia don't you ever dare building a phone without wireless charging built in.

When it comes to cases I tend to be very picky. They need to be slim cases that don't add very much bulk. Now, I think I need to bite the bullet and get a full body case because I tend to drop phones. I dropped my 920 without a case, samething with my 925, and my 1520 was dropped. The case did its job and protected the phone but the screen. I need to invest in a screen protector because of scratches. Now my 1520 has a battle scar on the screen. Not big but also enough to make it noticable when watching videos. Funny thing is that it never lands on the back of the phone it all ways has to fall on the screen. FML.

Lumia series is sufficient solid to protect itself...no i don't use any case..bt screen protector is a need for me as i roughly use my phone.

Coming from a 920 I never used a case so I didn't want one on my 925. I bought a wireless charging cover just to hack qi back in the 925 without the use of the cover. I have dropped both lots of times and the 920 only has a slight squashed corner, so far the 925 shows nothing. Posted via Windows Phone Central App

i've got the 925 and love it and most people love it too without a case... but i just bought a yellow wireless charging case and looks astonishing now!!! and protect my bulky camera lens too...

I wish there was a case that wouldn't hide the perfect looks of my white 1020 and would protect the edges from damaging, while improving the grip. I am using Speck case which is f* ugly, but offers the best protection and grip for one handed use.
Wireless charging case (addon) doesn't protect much.

I'm this (-) close to taking my case off my 920 and letting the naked beauty shine through. If I drop it, there's always insurance; plus I'm getting close to my 2 years.

I'm using one for my 620, not a full case but only bumper case but it looked so ugly with it, I need a better-looking case so badly. Why I'm keep on using it? YES Nokia's phone were solid, I let my phone slipped off my hand and fell to the ground couple of times, no serious damage there (well worst thing happened was the battery cover jumped out of the phone), SOLID! But once I slept over my 620 and then it wasn't just a scratch, it is more than an ordinary scratch, my screen just had a crack on it! Seriously! Do not sleep on the same bed with your Lumia, guys!

I've a Lumia 520 for primarily texting and music and a galaxy note 2 for everything else.
I use rubber cases for both in addition to screen guard. Phones these days are just huge slabs of glass so a rubber case absolutely essential. What I hate are flip covers ,
* They are expensive
* it is a pain to click pictures with a purse hanging
* they provide no protection during falls
The only thing they tend to protect is the screen from getting scratched while in close state. Which means that if you keep your phone next to keys and coins in your pocket, in that case you don't deserve to keep a phone

Nokia phones may be built to endure and I love the designs, but I'm a person who puts my gear through a lot of abuse in my home, so I go for practicality and protection over show and tell any day of the week.

Yes and no. A case makes the phone safer, but with my Lumia 820, it also makes it hard for people to understand me. Something about the position of the microphone (or microphones) on my phone interacts badly with every case I've tried. Cases also make a small device larger and bulkier. Consequently, I purchased a "leather" slip case. When I carry the phone, it goes into the case, and it comes out when I need to use it Not as nice as a built-in, but the phone retains its form factor and people don't have problems understanding me when I'm speaking.

I don't use an invisible shield anymore. Since i took the last one off my 920, and realized that the screen was beautiful... However, i now have the 1520, and my daughter dropped it from maybe 2 feet into a tile floor, and it hit at the"perfect storm" angle, cracking the screen, in the lower left third. The cheapest repair was $198, through Palco.com (Nokia's recommended authorized repair dealer). Locally, they wanted nearly $400! Took almost two weeks door to door. Felt like a lifetime. This big screen has a lot of surface tension, and rounded (i.e. Weak) edges. My 920 was a tank. So was the 520. But a case is just smart money for the 1520. Maybe if it had been Gorilla Glass 3, naked would have been ok. This glass is just to brittle.

when i first got my WP last year, I bought a case with it. But ever since I upgraded to WP8.1, I took it off.

I'd rather keep the smoothness that is the Icon. Accessory Geeks landed me the Trident Cyclops (Red/Black). http://www.accessorygeeks.com/trident-red-black-cyclops-thermo-poly-elas...

I have Lumia 925, I dropped it on a rough surface 2-3 times. Now I can see the corners are damaged and the black coating on the aluminium is kind of removed, I can see the original silver colour.. I guess Lumia 925 is the only NOKIA device which needs protection. I feel sad for my Lumia, it looks sexy without cover though :(

I use a cover on my Lumia 1320, the ROCK Flip cover that I got through eBay. Before that, I dropped my phone twice or thrice. Thanks to Gorilla Glass 3, it was okay, but there were a couple of marks in the black matte plastic. Also, with a flip cover, viewing movies is fun. Plus, it kinda' protects the ear from the hot glass during calls (when I get called up during gaming).

I'd would like something that compliments my Lumia 925 & doesn't compromise on the sexiness of the Lumia 925 while offering protection. Shock, drop & water proof

No case. My 920 is near indestructible!

I use cases religiously. I wish Ballistic would make a case for the 1520.

I dropped my 920 three inches from the floor and the Gorilla Glass shattered to pieces. I had it fixed myself because I am an asian, if you know what I mean. Now I am using a Bodyguardz screen protector and a Trident Aegis case. I bought them at wpcentral store. I live in Manila and I didn't mind paying for the large cost of shipping, because I love my Lumia 920!!!

All I use is the charging shell for my Lumia 1020

I hv a 1520 and I seem to find ugly cases for it or ones that covers it completely.

I want the wireless charging plate but other than that.....no.

I don't use a case but my 925's screen is all scratched up... My wife uses a leather case and no scratches.

I have a case for work. It's an otterbox defender. I work in restaurant and while I like the phone bare, I like having that layer of protection in case I drop the phone in one of the many wet spots. Otherwise the phone is in its birthday suit.

No case for my Lumia 1020, it does have the camera grip though, does that count as having an ugly case? I keep the camera grip 24/7 because I love taking pictures and it's easier to hold the phone to take pictures. I dropped my L1020 prior to having the camera grip it slip out of my hands while I was taking pics at the mountains it fell about 25 ft down out has dents on the corners but the screen and phone survived. :). People there were amazed that nothing happened to it when I went down to pick it up and brought it up. I'm used to holding the phone with the camera grip :). Also the dents are battle scars :)

I always use a case. When MS gave me the 1520, I didn't even dare use it until Amazon delivered a case for it. I had a bad experience with the 920. Got it the first day it was out. Dropped it in the same evening and screen cracked like a MFkr (Gorilla Glass, my A$$). Got a replacement by paying the Deductible, Got a case and have dropped it from time to time with no damage to the phone. It is 100% scratch, ding etc free. Wipe it off and looks like it just came out of the box. So, in summation, YES, Yes it Does!

What case are you using on your 1520?

Lumia 820 needs a case, cos it's seriously slippery. Use slightly thinner cover at weekend

I am not a fan of mobile phone cases/cover. I used to buy before (during those symbian days) but usually won't last a day having it. I don't really like extra thickness and extra size. For me, being bold is sexy!

@George Ponder, what is that yellow case on black lumia in the article picture. It looks good. Anyone know what case that is? Thanks Nik

Honestly, if i wanted a phone that is guaranteed to break when dropped, i would use my iphone. No phone is invincible, i know that. But these Nokias stand a much greater chance on average to survive a few good drops onto concrete than most other phones, especially iphones. One of the reasons to buy a Nokia is to NOT use it with a case. Seriously, it is a rare case (pun intended) to see a naked iphone because they are so damn fragile. Thin and light design means NOTHING when it cant handle the rigours of every day use. Even my GS3 feels super fragile and flimsy.

Many Nokia's phones are fragile. For example, the Lumia 920, it is heavier than others, the glossy back is slippy, and the screen popped up so it is very easy to get it broken if your phone dropped face down.

Yes, i have the 920, and i have broken the screen once. But that was only after it already survived over 50 drops. It is not as fragile as you might think. Meanwhile, im lucky if my iphone can survive ONE drop without breaking. I also have the 520 620 625 810 820 1020 & 1520 and the most fragile of the bunch is the 820. It is easy to break that glass. I have heard it doesnt use gorilla glass so that is probably why. But the rest are solid. I dont worry about dropping any of them.

With or without a case my Lumia is still in its shape only a few dents

I broke my 1520's glass last weekend, and now I feel that I need something to protect the extra-large screen...

I use a pouch for when it's out of my hands...but naked in my hands! Any other way is tragic. +1020

No case without case look beauty

It really all depends on what phone you have, or at least that's the case for me. I never got a case for my Lumia 810 because it was very grippy, whether I was using it as it is out of the box or with the cyan wireless charging cover on it. With something like the 920, it depends on whether you have a glossy or matte colored phone. Mine is matte black, which I always found slippery, so I got several cases for it. The 925? Forget it! I absolutely need a case for it. In fact, just yesterday, I dropped it for the second time when I was out at a pet store. I was putting it back in my bag and somehow, it just slipped from my fingers and hit the floor with a noticeable "clack!" sound. Thankfully, it was fine. But that gave me a good scare, especially since I only use a feather case on it.

I like to protect my Phones... currently 1020, with Zagg in both sides to reduce scratches and wireles charging all the time. I try several other cases, but lacking the convenience of the wirelss charging is terrible I have been debating myself if purchasing "Nokia Lumia 1020 Wallet Case with Built-In Nokia CC-3066 Qi Wireless Charging - Nokia DT-900 Nokia DT-910 Nokia DT-901 Nokia CR-200", but it does cost US$99 in EBAY

I own a cell phone repair shop and have seen so many phones get cracked in Otterboxes and lifeproof cases its just unbelievable. People spend alot of money on cases, and their phone still gets broke. I have never wasted money on a case... My Lumia 925 has held up, even when I have dropped it. So to me, a case is a waste of money

Definitely. Don't care much for a screen protector. But case is necessary. The only issue I have is that cases mess up my phones though. When I had a case for an E71 it scuffed the screen. The case I have now for my Ativ S scuffed the back. I think from now on, I'll just use a pouch for my next phone. My E71 pouch that came with the phone was perfect.

My icon needs a case. Sure the edge could get dents but the back starts to look ugly because its very prone to scratches. Also, the case actually makes it better to hold, has a stand, and comes with a phone holder that attaches to a belt

I use nokia official case for 1520 only because the camera gets scratched otherwise. When i had the 920 no case needed. So i think it depende on the phone. Also brunette.

My friend has a red 1520 without a case and he scratched his camera lense, so when i got mine i use the flip cover from nokie because it still makes the phone look good, and offers just the right amount of protection.

I didn't want to use a case on my lumia 920 but I dropped it once and the screen was broken. So I have to use a case.

i drop my 920 like 3 or 4 times a day. so far it has a few dents but nothing major. i dont see the need to add to the thickness or the weight of the phone with a case. it might be an internet joke, but this suckers are amazingly resiliant. a friend of mine left his 920 over the cover of a hot grill and it merely melted slightly, but it still works

It's true that they are resistant as duck but a fall on its face would crack any phone's display

A leather case with screen cover is a must for my Lumia 920. I dropped it a year ago and broke the glass on its screen. Luckily, I had a home insurance plan that paid the repairing bill. I bought a leather cover after that, and my phone survived many bumbs and falls. But two weeks ago I had to take it off the case to be able to mount it to my car cradle. Well... It fell off my pocket and the screen cracked AGAIN... just hours after I removed it from its protecting case. I cannot believe how easily the screen glass shatters. I had a Nokia C7, with a Gorilla Glass also, and it survived just anything. By the way, I can still charge the phone wirelessly, the cover doesn't interrupt charging as long as you don't use that stupid fatboy bag.

Cases are a necessary evil I guess. I use 'em, yet I get tired of the cases. Probably why we a drawer full of the damn things.


Trust me you need a Case and a Screen Protector only if you want to keep the phone out of troubles cause my cat pushed my Lumia 1020 from my computer desk to the floor and the phone got cracked and I accidently kept my phone on the floor screen down and It has a scratch mark so I am planning to change the display which cost around half of the phone price. Wish I bought a case and a screen protecter with the phone but now its too late

I feel sad for you bro :(

I dropped my 8X once and saw it bounce, got a few bumps in one of the corners but otherwise survived fine. I'd rather not use a case, and I'm typically good with my devices and don't drop them.

I recently bought the candyshell speck case for my lumia 1020. Looks and feels just as sexy as before and plus added protection !

I don't favour the use of cases or screen protector but my giant white 1520 looks so delicate and I am worried to carry it without the case. Though it looks really great in original red Nokia flip case and looks great combination but the only disadvantage is that the flip cover looks so cheap and get permanent black stain very easily, which is almost impossible to remove afterwards. Hence I tore the flip cover and only put the back hard plastic case. It looks really nice though and feels like Matte finish.
Nokia needs to improvised their original cases with magnetic support and superior material in their cases.

Other than a screen protector, which has saved my 925's glass from a couple face-down scratches, my phone is commando. I've had the phone for almost a year and the rest of it is scratch free, including the aluminum edge.

Sad as I've seen so many beautiful cases for the Apple iPhone and Galaxy S line but non for the Lamias'. All generic pieces of shit with no life to them! And I do love cases as they protect the integrity of my phone (1520). I'm not into those back cover crap as they make the phone look ugly. Come on MS! Make some decent cases, especially kickstand integrated.

MS doesn't make cases, they make phones. It's the After Marketers who you need to encourge to make pretty cases if you want them. I like the functional Amzer type cases for my L929.

Nokia made official half assed cases. Therefore MS make cases. At least make them premium with style.

Nokia used to make cases or rebrand cases under their name but hasnt for years

Lumia 525 orange looks good without case for me.

Lumia 1320 needs one because he hasn't a strong body like his big brother

I didn't use one the whole time i had my L920, but the first thing i did with my L1520 was buy a case ... idk it feels like it needs more protection than the 920 did.

After crashing a brand new Lumia 928 that could have been protected by a thin edge protecting case, I don't care my New Lumia 929 naked! It's not worth the risk for these devices and insurance is just too much a ripoff!

I totally agree with all of you that say that the lumia looks sexy without a case really because the lumia family is really sexy and it's durable my phone took a lot of falls without any damage but one day it's screen eventually cracked and that felt awful so now I use my case all the time

My 920 goes naked. It has been dropped on just about every surface possible and just keeps going. Tough little sum-bitch. Tougher than any bulky case I might find for it. Save your cases for your delicate little iPhones and Samsungs.

Id try a universal flip pouch

I have a lumia 1520 in yellow and i have a black and a yellow nokia flip cover. I would rather use a case becausd i dont like looking at scratches when i use my phone, or cracks. about six months to my contract ending ill take the case off, and i have to trade it in every year and a half to get a new one. so yes, i normally use a case.

cases just get in the way and make it look worst in most cases, they ruin the experience for me, and all they can do is protect from some falls, not worth the tradeoffs in functionality for me

With me playing games on it alot or watching video it tends to get to hot to handle so a case like an otterbox is worth every penny

I have the neoprene case for my Lumia Icon. It's small and light enough that it really doesn't add to the phone but adds a bit of grip that helps keep it in my hand. It's such a nice fit, the phone feels the same size whether the case is on or off. I have dropped my phone a few times with the case on and I have yet to even get a scratch on any part of the phone. I REFUSE to add a screen protector because I don't want to ruin the incredibly sharp pictures and viewing angles! And given that I have dropped the phone a few times, GG3 is pretty strong. Not even a scratch on the glass, so I don't really see a need for a screen protector.

Nokia 925, I use Armorsuit protector shield & full body skin protector. Love it!

I didn't use one for my 900 nor my 920. So I haven't even thought about buying one for my 1520.

My sexy red 920 got wrapped in a LifeShield plastic film screen/body shield the day I got it. So thin, it doesn't interfere with the sensate pleasure of it in the palm of my hand. Fortunately, my hands usually aren't lubricated, so I don't worry much about accidentally letting go. So for me, it's gotta be a nearly naked Nokia.

I'd like to have an original flip cover for Lumia 1320, but there's none to be found.

My 1020 shattered and i had to pay 229€, never again. What is the best extra protective case for the Lumia 1020?

The Otterbox defender is a winner for me. I've had Otterbox defender cases for nearly all my nokias e71, c7 and L1020, except the 808 which had an Amzer tpu case.

My 925 is too slippery with out a case. Wish I didn't have to use it.

As is mine great looking device but man. Its slippery.

I don't want to. My yellow 1020 is so beautiful and so was my 920. BUUUUUUT after shattering the screen on them - twice each - I now have at least a little protection (Poetic Atmosphere case) for my 1020. After the second screen fix for my 1020 I no longer have insurance because the cost to fix it both times was "greater than the worth of the phone", so I have to be extra careful for about another year!

For the first time ever, I didn't immediately put a case on my new phone, a Nokia 920. Within a week, I dropped it 3 times, which I almost never did before, and finally completely cracked the screen. It was too slippery and now with a simple gel case, my new phone has been fine for over a year now. So my answer is that it depends, but I will say I consider it mandatory.

Need more cool cases for the 1520

I like to change the look of my phones, so I get the colored multi-pack of gel cases to switch out when I get bored.

My 3-week-old 1020 fell out of my pocket face-down and shattered the front on a Friday. The case I had on order arrived the following Monday. Case is a MUST!

920 is really slippery so yes I use a case.

If the phone is beautiful and slim, where a case will detract from the looks, I'll use the full body skin films available from multiple vendors. It protects the phone from scratches, adds virtually no weight or size and keeps the phone's looks visible.

L525 has no options for cases:/

My 920 is so heavy I worry if I dropped it I would damage the floor lol joking aside I have dropped it a few times no probs what so ever as for a case had one pain in the butt

Never had a case for my lumia 800 until a couple of month ago when I droped it one time to many. Need a case now to keep the sim bay closed.

I use a Otter box case with the qi charging mod on my 1020, but without the screen protector. The thick plastic screen protector makes it difficult to use gloves in cold weather.

I have a 925, it looks good! I dropped it once or twice without a case and it scratched the aluminum siding, so now I have a trident case and I still love it. The screen still seems indestructible!

Yes and no... My 1520, yes... My 920, no...

Even after dropping my phone and shattering the screen? RIGHT! The cases from Nokia feel okay and fit tight. Got one on my Lumia 920.

I have Qi case for my Lumia 925 :)

My L925 yes I find this phone slippery. Great looking but was to slippery. So yes case is needed

My L920 is too slippery so I have to use the case. It's a lot prettier without it, but also falls more often.

I don't wanna make my phone thicker and heavier

I only use BodyGuardz armor carbon fiber on my Lumia 920. It's enough for scratch protection. You can shatter your scren with or without a case. You only add weight and bulkiness to your phone

With only three months of use left my lumia 720 drop the table (had no protection), cost me half the price of the phone to fix it

I will change my 920 for 930, as for now I use it without cover, its great, but for 930, and the amazing aluminium detail, will be good a cover for it. S!@#T happens

I think a protective case and screen protector should be part of the package itinerary. I think most users already have a spare microusb cable and poweradapter lying somewhere around the house these days. In the grand scheme of things I would also say that the latter items are a complete waste. I would rather wise resources and materials were invested in spare batteries, a screen protector and a protective case. It seems with every generation the phone gets thinner it also loses its robustness. The fact remains that smartphones will get a beating and take damage. It is certainly my experience. I'm for the long run and less for a yearly new model buying kind of person. The having a decent, preferently multifunctional protective case is a factor inn holding off to buy a smartphone. In my experience phones are becoming ever more powerful and functional, and thinking ahead of its possibilities in daily life and getting more out of the phone. It has become clear to me that smartphones are getting to the point they can actually replace my point and shoot. But many pictures turn out blurry when holding in the hand. OIS has partly adressed this issue with the camera, But a camera on a tripod still seems a best practice standaard for best pictures in daily life. It is also a surprise why not more forward thinking is done to increase support of the smartphone functionality more in the protective case, e.g. a swiss army knife of cases, such as protection, integrated stand and screw for mounting on a tripod. And then also support for ALL models on the market.

Screen protector is useless. Ever since Gorilla Glass 1 you have to try really hard to scratch your screen. I've had my phone for 3 years without a case or screen protector and I don't have any scratches... I guess I'm just not clumsy or careless with my mobile. A case is a personal choice - you certainly couldn't bundle one as standard. I hate all the snap-on cases - I will only use slip/pouch cases. Other people don't want a case at all. It is much more efficient to provide things that everyone will need (cable and power adapter) than something that only a much smaller percentage of people would need. You can never have "too many" cables - I have one at home, one in my car and one at work... some are getting old/worn out so I'd welcome a new one when I get my new phone.

I used to use Nokia case for my 4 months old Lumia 720 but from one month im using it off case...and I noticed the matte finishing at the back is gone. Now it looks like cheap plastic finishing.
What might be the reason?

I recommend no case. I like the feel without one. But I take the case with me sometimes to places where my phone could get damaged like a pool or something.

When I'm hiking I use a case, but I love using my Icon without one anytime else. Later in my 2 year contract, I'll go full time no case!

Why not meet in the middle good screen protector and skin protector so you protect your phone and you feel the design

Only case needed is a waterproof case for 1020 so I can take images when I go to the barrier reef later this year

I hate case.never had it. but paid the price. After more than five falls, my 1020 broke.

My Icon is way too thin. I put an OtterBox on it and now it is just right for my hands.

It needs something sleek. #1520

ive been wondering what is that hole on the back of the case that doesnt cover 2 dots of wireless charging on nokia lumia 1020 and all those phones that doesnt have the integrated wireless charging system example: http://images.fonearena.com/blog/wp-content/uploads/2013/10/nokia-lumia-... http://blackberry-cn.com/wp-content/uploads/2013/10/Nokia-lumia-1020-cas... http://i00.i.aliimg.com/img/pb/465/773/725/725773465_138.jpg WHY? i cant understand while the cover protects the phone then why doesnt it protect the 2 dots back of the phone? it gets very dirty even faster than w/o the cover... why they just dont cover the dots?

At work I always case my phone, when off work phone gets birthday suit treatment.

Got the black Amzer one for my red 1520. It's too slippery without one.

i just do not trust the glass. See my post http://chardjeffrey.wordpress.com/2013/07/08/mr-nokia-are-your-lumia-920-gorilla-glass-screens-defective/ regarding the 920 You need a cover

I dont like to use cases or cover. I have a 920, and I dont think it needs ine either.
I think cases are ugly.

No case for my Icon. If you have to have a case, the designers have failed. It's that simple.

I tend to drop my 928 quite a bit, so the trident aegis case is nice. Plus I actually like the extra bulk it adds to the already bulky phone.

No longer use a case on my 920. Scratches are to be expected, but it's tolerable.

Toyota, boxer-briefs, and redheads. Solved. ;)

My experience is yes, cases are needed. I dropped my Lumia 920 while reaching for apple juice at the store lol. The phone fell on it's face and the screen was cracked. I was able to replace the screen myself but going forward I felt compelled to have a case of some sort; due to design of 920, a thick case makes the phone a bit too large but a case too thin, and it defeats purpose. I hope the Lumias will get slimmer in future.

I'm out there, Jerry and I'm loving every minute of it! (naked 920)

Phone cases are by no means a guarantee that your phone won't get damaged and break if it gets dropped but for me, it's a for peace of mind, so I have never owned a phone where I didn't have a case/screen protector and I've been lucky. But two of my friends have both had to get new phones recently. The first one had a case but when he dropped his phone, the glass screen shattered. The second one had no case, never dropped his phone but one day it just kept restarting for no reason. He tried several master/hard resets and it just kept happening. One of those situations where you're damned if you do, damned if you don't.

Alway have and always will use a case and screen protector. With the new tempered glass screen protectors available there's no need not to.

My wife had a Lumia 920 with a Incipio thin case and dropped her phone lower than waist high. She is a short women and that phone shattered. Gorilla glass 3. Laughable! If you want to protect your phone get a good case, not a cute case. If you want to show off your slippery Lumia, take the risk. Be warned, those curved edges are prone to shatter.

Please. You don't use a car because I'm sure you can get another phone like that. The ready of its use a case not because we necessarily want to but because we don't have money to be throwing at a few phone every month or two. Just saying!

I put a case on them if they leave my desk. My brand new (at the time) Lumia 1520 went flying across the concrete at an airport...super glad I put a case on it. They are sturdy phones though. Trouble is the kids will pick them up and take off with OUT being allowed. Case 1 Child 0.

I go back and forth with my 928. I have a clear case from Poetic that I really like, but I really like the feel of the phone sans case.

Yes, definitely, am using a Nillkin ultra slim case for my 925. My experience with my old HTC Desire with a metal body, taught me that when dropped, and if unluckily, it hit the floor in a particular way, it will dent the the body. And somehow I felt the 925 is not as solid because when I use a cloth to clean off dust, the back panel creeks a bit...

Stays in case so when I sell it in a year or two it will be in perfect condition. More $$$.

Why would you sell it? I keep all of my devices :P

Actually haven't sold any of my WP devices-keeping my Quantum and L900. Used to sell my used devices..I still mainly use cases to keep phone in perfect shape though.

My ATIV S case (free) was broken by material aging. Then I use it without any case from that time, just only protective film. And my S3 is still in silicone case.

I use a case. All Windows Phones should support wireless charging out of the box. I don't mind the case to get wireless charging but it would be without it.

Focus S was caseless, dropped and screen broke, Lumia 920 had Nokia case, dropped and screen shattered, had poetic case on 1020, dropped and broke the screen to where I couldn't even use it again...so clearly, case, no case, the wrong drop will kill it anyways... lol..I now own the 1520 and being a tad slick, I put the nillkin case on it and I totally LOVE it!! Texture feels good, doesn't add much depth, and it doesn't slide out of my pocket anymore!

I use a leather slip/pouch case but it's only on when I'm not using the mobile. The mobile is "naked" when I'm actually using it, and I keep the case in my back pocket. I've done the same thing for 3-4 years and only ever dropped my phone when inside the case... so far without a scratch!

I have an 822 with an otterbox. I'm so thankful for the protection, in my line of work it has been run over by a car, dropped multiple times running and smashed by large cases.
The one time I took it out of the case while on vacation.....I broke the screen. I will concede the point that it slipped off the roof of my mustang doing 50 mph, as soon as I heard the thud on the trunk and looked in the mirror it was over

I have an overwhelming tendency to throw my phone into my bag, which on a good day has keys, wallet, body spray, and a drink. My last phone ended up with scratches everywhere so I snagged a cyan Incipio 'featherlight' case for my white L1520 and on days when I'm keeping it in my pocket - shocker, it fits - I snap the case off. Otherwise I toss it in my gigantic messenger bag with no worries. (couple of scuff marks on the camera but nothing noticeable I suppose)

I put my 925's a back cover case after the last fall

I agree...way beter without case..

Didn't use case. Like to hold my Lumia 925, I only put it in a pouch.

The case really spoils the attractiveness and design of the phone....

i use a tpu case on my 1020. the 1020 is slim where reviewers say it is a thick device. those people are older and bigger than me! FFS i cased it for protection and for a more substantial grab. matte finish is slightly slippery than glossy ones -omg why does everyone say the opposite at this.

Hate cases for Lumias as well, but with the camera hump on the 1520 I was forced into one because of the camera hump-- you can't put the phone down without risking scratching the camera lens.

I love cases on my phones because I change themes & colors often; the cases as to the look. I even swap between WP & Android when it strikes me. A all my devices have multiple cases!

I don't like a case, but I need to. I would have been happier if I would not have to use a case. But due to the rough use my phone goes thorough, it is required.

I'm careless with my phone. my 928 held up pretty to dozens of falls on tiled flooring, cement, and pavement. The corners got dinged up horribly and the audio jack was a little mishappen. All withough a case. Although, the dinged audio jack convinced me to get a minimalist case. Screen finally cracked this past sunday. Cases just protect the edges, and minimally protect the screen by creating a raised edge. TLDR; Don't need a case, display your phone in all its glory.

I don't use any added protection for my Lumia 820, doesn't need it. My phone has been dropped on the floor and pavement multiple times, and it doesn't even show :D

I prefer to have a case on my phone. I want that extra protection since the Lumia 520 is somehow slippery.

My work phone is a 1320 and I don't use a case for it been dropped multiple times cracked the corner of the phone but it only cost me US$11 for a replacement.. I don't use a screen protector either on both my 1320 and 1520 and they still have no scratches visible.

Case then skin then clear case now none.

I just got the Lumia 630 dual sim and the answer is no. Back of the phone is plastic, seems sturdy enough and display is Gorilla glass and because it doen't have a notification diod, I need to light up the display anyway to see notifications.

No need of any cases .. I hav my Lumia 720 for 1 year apparently. ... It looks very sexy today ... Without any scratches ....

YES YOU NEED A CASE OR A screen protector on front/back!! Why??? On my 920 after a year the Unprotected sides changed color and i do agree that the Lumias look so SEXY w/out a case :p

I dropped my 1020 ONE FOOT and it shattered the lcd screen,this is with a sturdy leather case completely encasing the whole phone,they are crap,my flatmates broke after a tiny,tiny drop same with my sisters and two of my friends.Typical badly made and shoddy Macro$haft crap.The quote to repair it is £50 more than the phone costs,how is that possible?.