DualShot developer reveals 100,000 downloads in just 20 days since launch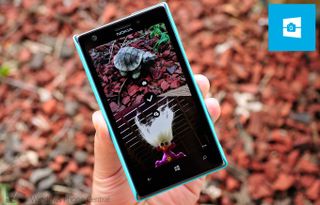 Sébastien Lachance is a Windows Phone developer who (alongside Vincent Gosselin) is behind DualShot. The app, which we're covered in the past, is a neat photography solution that's a replicate of the popular Frontback app on iOS. Lachance has shared on his personal blog how they've managed to accumulate 100,000 downloads in just 20 days.
It's worth noting that DualShot is exclusively available on windows Phone 8 hardware, and can only work with smartphones with two cameras (front and rear). Even though the developers have missed out on the Lumia 520 (a super popular Windows Phone), they've still scored the high download count.
Launching on September 16th, the number of downloads for DualShot surpassed 100,000 on October 15th (100,000 was accumulated between September 26th and October 15th).
It's an interesting read, with data for markets and information on channels used by the developers to get DualShot out in the community with as much exposure as possible. If you haven't already done so, download DualShot (free) from the Windows Phone Store (QR code below). Read through the full blog post over on dotnetapp.
Source: dotnetapp
Rich Edmonds is Senior Editor of PC hardware at Windows Central, covering everything related to PC components and NAS. He's been involved in technology for more than a decade and knows a thing or two about the magic inside a PC chassis. You can follow him over on Twitter at @RichEdmonds.
For 20 days that's quite a number even though its free

Absolutely. Must be what people are looking for. I wonder if they did any PR.

I've never seen the appeal for taking a front and back picture at the same time, but, I downloaded it and added it to my collection of photography apps anyway just because...

Thanks for adding DualShot into your photography collection.
ArchieCoder - Developer of DualShot

Well done to them - even though I don't see any point to their app myself it's obviously a popular idea for others.
Surprised to see so many downloads in the US, always see America as a small market for Windows Phone. But I guess when you do the numbers it is actualy has as many users (roughly 3-4% of USA = 10% of UK, France, Germany & Italy combined - at around 10mln phones).

I'm not sure of this, but i think that's because wp users setting their region as US, even i like to discover apps from the US store. Again, i may be wrong.

True. US Store but my phone is on Cable & Wireless Panamá network. :D

Hey, me too. Panamá, Lumia 925 XD

You are correct on that fact!
ArchieCoder - Developer of DualShot

I think the downloads are from all over the world

Actually 3-4% of the US would only be 3.5-4.7% of total of those countries.

I think this says a lot about the power of WPCentral.

Yes and its very frustrating that they won't feature MY app... hehe :)

And it is not even available on the best selling Windows Phone, the Lumia 520.

Yes.
It reach the sales mark without being available on the most sold phone.

I don't see point of this thing.

Thank you!
ArchieCoder - Developer of DualShot

Its great for taking pics with friends and including yourself also. Its pretty neat.

Thank you for using DualShot!
ArchieCoder - Developer of DualShot

Neat app. I've used it a few time.

Thank you for using DualShot!
ArchieCoder - Developer of DualShot

Thank you for using DualShot
ArchieCoder - Developer of DualShot

Useless application. If it actually took both a front facing and a rear facing picture at the same time, then merged the front facing picture into the main rear facing shot then that would be cool. Otherwise this is just a novelty application for kids.

Agreed. They got downloads because wpcentral misrepresented how the app worked. I uninstalled it after the first use.

WP Central described the app pretty well on what the app can do.
ArchieCoder - Developer of DualShot

Dualcamphoto does as you describe though its less pretty..

See my comments below. I thought I'd originally directly replied.

@jawss
That's more like it. I've got no idea why Dualshot gets so much attention when Dualcamphoto seems to be the better of the two applications. I've installed DCP now but haven't tried it yet. Apart from a couple of bad reviews (which you get with all apps) it seems to be quite well received

I've had a quick play with DCP and it works quite well. With a bit of practice you could get some good results.
Windows Central Newsletter
Thank you for signing up to Windows Central. You will receive a verification email shortly.
There was a problem. Please refresh the page and try again.