Windows Phone Central's E3 2013 Plans and Predictions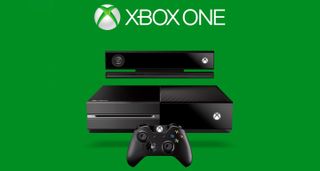 E3 time is upon us once again, loyal readers. The Electronic Entertainment Expo is the single largest gaming event of the year. E3 2013 takes place from June 11-13 (plus press conferences on Monday the 10th) at the Los Angeles Convention Center and is open only to members of the gaming industry.
During E3, all of the major console gaming developers and publishers crowd into the Convention Center and exhibit a selection of their latest and upcoming games for attendees to watch and play. Many new games will be announced, while others that we already know about will be revealed in action for the first time. Check out last year's E3 2012 stories to get an idea of what goes down.
The very largest publishers and platform holders also hold press conferences on Monday, just before the show opens. Microsoft's annual Media Briefing runs from 9:30-11am PDT. This is when the big MS will reveal the scope of its gaming plans for the Xbox One, including an assortment of previously unannounced launch titles for the new console. Windows Phone Central will be there and live blogging from the briefing, so make sure you check back with us Monday morning!
What should you expect in the way of Windows Phone, Windows 8, and Xbox news from E3 2013? Read on for our predictions!
Windows Phone news
Microsoft probably won't spare much if any time to Windows Phone during their actual press conference, sad to say. Last year's solitary mention involved Ascend: New Gods (recently renamed Ascend: Hands of Kul by the way) coming to both Xbox Live Arcade and Windows Phone. This year, I wouldn't be surprised if Halo: Spartan Assault for Windows Phone 8 and Windows 8 came up during the conference. Beyond that, we'll just have to see.
During the actual E3 event, we'll definitely have a chance to play Halo: Spartan Assault and bring new impressions. Microsoft traditionally brings about six or so Windows Phone games to the show floor, though only one or two will be upcoming titles. Let's hope they choose a better selection than last year's lineup, which included the far too time intensive for events Civilization Revolution and largely unimpressive Battleship.
Windows 8
Last year Microsoft surprised us by failing to mention its Windows 8 PC and tablet OS at all during the Media briefing and even the show itself. The big MS runs a very light PR team as far as Windows Phone and Windows 8 and I guess they just weren't ready to show anything off yet. That said, Windows 8 had a fairly good presence at Microsoft's GDC Media Lounge (booth) earlier this year. Those physical resources and displays would be easy to bring along for E3.
My prediction is that Windows 8 will receive the same level of mention as Windows Phone during the Media briefing on Monday. If Microsoft has additional strong multiplatform titles to show off beyond Halo: Spartan Assault, those could come up during the press conference. On the show floor itself, Windows 8 will likely have a small (but larger than Windows Phone) dedicated section with Surface units and laptops for attendees to try out. Maybe one or two unreleased titles will be playable as well.
Xbox 360
The Xbox One might be the big focus of conversation right now, but the Xbox 360 isn't just going to fizzle out and die this year. The 360 has a lot of stuff going for it: it's cheap to make, affordable to consumers, has a huge installed base, and plenty of games still in the pipeline. Microsoft will focus on the Xbox One during the Media Briefing itself but its little brother console will have a sizable presence at the show floor.
Some of the games we can expect in video or playable form at the show include the recently announced Fable Anniversary and Diablo III. We'll see plenty of third party titles such as Splinter Cell: Blacklist (first announced at last year's Media Briefing), Saints Row 4, Disney Infinity, Lost Planet 3, Rayman Legends, Batman: Arkham Origins, and lots more.
Xbox One
What can we say? E3 is Microsoft's chance to convince the masses that the Xbox One is actually a decent choice of gaming console, especially compared to the Playstation 4. The big MS has a lot of catching up to do after the Xbox One reveal event received a generally disastrous reception from gamers.
The Media Briefing will show actual gameplay footage of Respawn Entertainment's Titanfall, a huge FPS that will be exclusive to Xbox One, 360, and PC. Beyond that, Microsoft will also show footage from a number of unannounced Xbox One titles. Expect to learn what UK-based Rare has been up to for the last few years – they're rumored to have one or two titles to show off at E3. We also expect to see or hear about sequels to major Microsoft franchises like Fable and Crackdown. There might even be a few more Xbox One exclusives like the rumored Dead Rising 3 from Capcom.
The Xbox One probably won't be playable on the show floor itself. We'll see playable 360 versions of many games coming to Xbox One like Wolfenstein: The New Order, Call of Duty Ghosts, and Thief. Microsoft will certainly have actual Xbox One hardware on display though, giving attendees a chance to see the new controller and console with their own eyes.
Windows Phone Central at E3
Sam Sabri and I will be live blogging from Monday's Microsoft Media Briefing. The invite-only briefing takes place at the beautiful Galen Center. Later that day, we'll also sit in on Electronic Arts' E3 Press Conference. Perhaps we'll finally learn about Mirror's Edge 2 and what consoles it will support.
On top of scouring the E3 show floor for any and all tidbits of Windows Phone and Windows 8 news, we've got meetings with Microsoft and other publishers to check out unannounced and upcoming Xbox 360 and Xbox One titles. EIC Daniel Rubino as well as Mobile Nations' Simon Sage will join Sam and me on the show floor.
Speaking of meetings, we'll be talking with the good folks at Gameloft once again. We can promise SOMETHING exciting for Windows Phone fans on that front, but that's all I can say for now. Check back Monday or Tuesday to see what we dig up!
Once again, Windows Phone Central's E3 2013 coverage will start on Monday, June 10th and run throughout the week. Stop by often and/or follow the e3 2013 tag for all of this year's stories.
Follow us on Twitter: Paul Acevedo - @PaulRAcevedo, Sam Sabri @SamSabri, Daniel Rubino - @Daniel_Rubino, and Simon Sage @SimonSage. And if you're a developer and want to meet up, send us a note at tips@wpcentral.com with E3 in the title and we'll get back to you.
Paul Acevedo is the Games Editor at Windows Central. A lifelong gamer, he has written about videogames for over 15 years and reviewed over 350 games for our site. Follow him on Twitter @PaulRAcevedo. Don't hate. Appreciate!
So who is all going to be there? Just got off the plane :D

I'll be blogging from my desk in NY... <sad face>

I'll be back in school by then...

Don't you cover most of the non-WP articles though?


I'll be sitting at work...

I will be I want a WP central meet up!!!!

Hey my comment was deleted :'( Not nice!

I delete posts that just say "First" because they're dumb and waste space. I discourage the practice ;)

Dan, edit the article, there will be playable X1 games at e3.

Don't worry, I saw it ;)
(yeah it was a lame one)

Those "first" posts and the spam comments should get automatically deleted

I think its a bit hilarious you lamented about your first post being deleted

Well I was a little irritated because other people get away with it and when I go ahead and give it a try it gets deleted -_-

Lol! Well, somebody had to be first...:)

i am very excited, monday is a big day for. e3 and even apples new ios. i know were WP, but you have to always keep an eye on the competition.

Hopefully iOS 7 will be just iOS 5.0.00002 and WP will have change to catch iOS :) At least that's what I hope.

It will be a cross between metro and android. That's what I'm guessing.

Wtf are you talking about?

iOS7 - metrofied! What world are we living in, MS now leading in design and Apple following it!

Gameloft? Perhaps N.O.V.A. 3 finally? And maybe.. MAYBE we will get Modern Combat 5? Would be pure awesomeness then..
And what about terraria for wp? Microsoft could show that during their press conference ;)

"Twisted Pixel will have the Xbox One version of LocoCycle playable on the E3 2013 show floor." via Polygon.

Isn't the timing wrong? Shouldn't it be 9.30 PDT?
Also, don't forget GTA5 for the 360 !

Shouldn't it also be the week of June 10th? Maybe he's been there since last week.

The only thing I see Microsoft touching on as far as W8 and WP8 goes is how it will work with the XB1. Nothing more.

Wish I was going, it would be a glorious vacation!

Soppsodly microsoft has some major announcement for the 360 rumored to be 99.99 but who knows.
For the gameloft announcement the first part of there entire comments better be hey we are patching spiderman (framerate and achievement) moder combat 4 achievement fix, then anything after that I will throw money at them.
And as macdamachine said lococycle stated the x1 verison is there to play and I think someone stated forza 5 and a few other x1 unannounced games will be at microsofts booth to try out (I believe to turn the idea that the machince is garbage around).
Besides that I am expecting sony to give us there exact drm plans so if its like microsoft I can come into work and yell at some of my coworkers who stated that sony wouldn't screw people over like that.


The Xbox 360 is available for that price, but you have to buy it with a 2 year Xbox live contract at $15 a month

Yea but its rumoured to be without that contract at 99 and free with a 2 year live contact

There can be only .... ONE!

And let's not forget about the EOS tomorrow (this week) as well...vizileaks tweeted pureview club a couple of hours ago stating we will see much more this week! So let's continue to support Nokia ( who is probably the mastermind behind these leaks ).
Btw, I'll be watching out for Destiny, Mirrors Edge 2, Halo 5 (I wish)...and Saints Row 4

MIRROR'S EDGE 2!!! If it doesn't happen, I will curl into a ball, rock back and forth haphazardly, and whimper for a few days.

XBOX One, Nokia EOS, Acer w3. I can only buy one, but which ONE?

What's the point of not having playable XB1 games on the show floor?

There will be at least one playable X1 game playable. LocoCycle.

Not as exciting as the days when fans could go. Now is just too corporate-ish. What's next?comicon w/o fans?

It fills up w just the industry attending so I don't see how they could allow the public again. The industry just grew too much.

That's a good and bad thing IMO. I think they should have another show just for the fans. Since they, you know, buy the games/consoles they sell.

Coverage starts on Monday June 4th?!!!...damn i missed it

Ms Xbox better come with security there's gonna be sum pissed of people

They're already pissed off.

Please Rare! For the love of God, Killer Instinct please!

The controversy over the rights to the name Killer Instinct appears to have been resolved the last time I read, which was about a month or two ago.

I don't understand why the Xbox One reveal had a disastrous reception by gamers, other than showing game footage what did gamers expect? It's next Gen graphics and much more powerful than current 360, what more is there to know that isn't obvious? It's not like its TV capabilities are going to detract from it being a gaming console.

It's sort of like when this generation started. People were getting upset about paid DLC and how it would ruin games. Now it's pretty much standard with most games. Cheat codes are pretty much done with too since they disable achievements/trophies.

Most of the backlash has come from issues such as the XboxOne needing to connect online every 24 hours to authenticate games. People are also upset that there will be game DRM, with Microsoft giving the ability for publishers to control the used game sales market. They've also said that you can only lend games to one person, so no more borrowing games. Game rentals are also currently not supported, so forget about trying a game before you buy (unless there's a demo, which always have their own limitations). Other people are also frustrated that the Kinect has to be connected at all times. MS has said you can disable features, but details have been unclear. People are worried that MS will be "spying" on them or collecting personal data. So anyway, that's why lots of gamers are upset.

Smart individuals that saw the reveal know there will be games and they even mentioned that more games will be shown at 3E. What MS shown should have been commended. Nothing like that could ever been done years ago. What we imagined or even saw in movies is now possible with Xbox One like control your whole entertainment with voice, gesture, and WP! I'm truly shocked at the tech and game community at their profound stupidity. Every article I've seen regarding Xbox has nothing to do with anything amazing MS presented.

Cause I dont want that much entertainment on my gaming console. It makes me want it and use it less. I want a gaming console for gaming.

What about the reveal made you think the X1 couldn't game?

The PS4 has just as much entertainment focus. Their reveal was just centered on gaming. You're logic doesn't make sense though. You want to use something bare-bones just for gaming, instead of using something with the same gaming capabilities but with some more stuff as well? Console wars are now fighting for control of your living room, and it will only get more diversified as time goes on.

I might be alone in this, but here goes! HALO WARS 2 FTW!!!
:D

You're not alone on this. PLEASE FOR THE LOVE OF GOD, HALO WARS 2!! On a more serious note, I don't expect to see it at E3, but 343 has mentioned the possibility of development since Robot Studios died.

Its all about the Alienware announcement! Product refreshes or redesign?

No I just got my x51 for Christmas and Mx14 a year ago.

If I buy Xbox in the U.S. then bring it to Asia, can I just call microsoft to change the region seeing as the One is region locked? Does anyone know? Prices here are double for PCs and game consoles so I usually have my brother buy my tech in the U.S. ( or direct from China) and have it shipped here.

Im pretty interested in the new Xbox, but I am not so keen to having to log in everyday in-order to use it or play games. I'll wait and see what the new play station does.

I think you may be a bit confused about the internet connectivity requirements. The X1 will not require you to log in every 24 hours to allow games. It just cannot go more than 24 hours without an internet connection or it will not allow games to be played. If you had it unconnected for a week then when you connect it and power it up it will authenticate.
Sidenote: WPC, after I enter in a couple of comments on the third one it always tells me that 'Comment field is required' Why is that? super annoying to lose a comment after you type it out.

That's a known bug and we hope to get it fixed soon. In the meantime, just reload the page between comments.

Thanks Paul, glad to know it's being worked on. I try to remember to reload, or copy my comment before trying to post, but sometimes I forget lol.

"Generally disasterous reception from gamers"? Really? I saw mixed responses, but nothing I'd categorize as "disasterous". And not a single person who hated the device gave anything near a coherent description of why. I'm not a fan of consoles, sticking to PC gaming where I have much more power. However, I saw things on the Xbox One that are convincing me to get the device. The overall media control coupled with a more powerful Kinect are big draws for me. If the interactive guide works as well with Dish Network, I'm going to be quite pleased. And while the graphic power of the device doesn't approach my PC, it looks to be considerably more impressive than even the latest Xbox 360. So, what are they whining about?

Well with the reveal specifically I think a lot of them were whining about the required Kinect, and the capabilities of such being privacy issues. But like you said, most of the complaints were not justified. The complaints about no games were by people who didn't understand that E3 was 3 weeks away. After the reveal many people seem to be upset about the internet connectivity requirements, and used games DRM. Personally, I think those complaints are misguided as well.

It's streaming now on the Live Video Player app: http://www.windowsphone.com/s?appid=0ae9f9fa-29b2-4318-845f-4e24ce52ca94
Windows Central Newsletter
Get the best of Windows Central in in your inbox, every day!
Thank you for signing up to Windows Central. You will receive a verification email shortly.
There was a problem. Please refresh the page and try again.