EA Access now offers backwards compatible games, starting with Plants vs. Zombies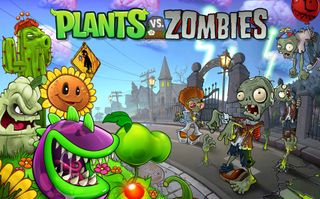 Electronic Arts has announced that it will start offering Xbox 360 backwards compatible titles on its EA Access subscription service for the Xbox One. The first game to be available in the Vault is the original Plants vs. Zombies, with more titles set to be added in due course of time.
@TheJonnyBeans We'll be rolling out more back compat games as they're made available on Xbox One - stay tuned.@TheJonnyBeans We'll be rolling out more back compat games as they're made available on Xbox One - stay tuned.— EA Access (@EAAccess) March 1, 2016March 1, 2016
With a constantly growing library of titles in the Vault, EA Access is turning out to be a handy resource. While you're not going to get your hands on the latest games, you do get early access to trial versions of upcoming launches, and a 10 percent discount on all EA games.
What games would you like to see added to EA Access?
Source: Twitter (EA Access)
That's cool. Wonder how the 360 population for this game is now.

It's the phone style game, so it really doesn't matter ?

Awesome :) this is certainly adding value to owning an xbox one!

EA access and BC is tremendous value for the X1

I'm waiting for Burnout Paradise and Revenge

+1, Burnout Paradise would be nice.

Burnout Paradise for sure, I am very close to completing it, just missing 2 yellow crash gates and one billboard :)

I never got all the love for Burnout Paradise

I want Mass Effect trilogy. Posted from Windows Central for Windows 10 Mobile on Lumia 950

You got the 1st game at least. The PC versions nodded are dramatically better though

Might not get the first game in the Vault actually. Mass Effect 1 is a Microsoft Studios published game. EA actually doesn't have the authority to publish the game by itself (the only way it got on to PS3 was part of the "Trilogy Collection", never an independent release). That said, I'm sure Microsoft would play nice if EA asked them to add it to the Vault, simply because that's a good marketing point over PS4. We'll see. Posted via the Windows Central App for Android

When it comes to Games with Gold is that down to the publisher? I.E We could get it via GwG anyway?

Brilliant games. Especially the second one

Awesome! I love the original game! Posted via the Windows Central App for Android

Nice, now just give me Rory McIlroy and I'll be in! Also, I hope this ends up including a lot of their franchises I missed boycotting them over the Online Pass. I'd like to try, say, Dead Space.

Great news! Curious to see what other BC titles they will bring to the vault in the future.

Honestly id like to see a port of reboot not even on psn

Wow, that's quite interesting, it seems they are really embracing the BC of XB360 games, and I really like what they are doing with the ability of BC!!!! Including Games with Gold, I Loved playing Dues Ex: Human Revolution all over again, and offering old games like Alan Wake with Quantum Break!!!! Which I cannot wait to play, got to buy it on Xbox, just so I get it on PC and those BC games....
Windows Central Newsletter
Thank you for signing up to Windows Central. You will receive a verification email shortly.
There was a problem. Please refresh the page and try again.