EA merges some of its game studios, and BioWare gets a new leader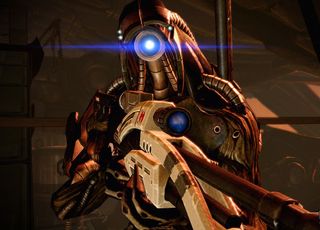 Electronic Arts has announced it is merging some of its game development studios and putting them under one banner, EA Worldwide Studios. As part of this change, the BioWare studios will get a new leader.
EA CEO Andrew Wilson described why the company is making this change:
Patrick Söderlund, who previously co-founded Battlefield developer DICE and later became executive vice president of EA Games, will be in charge of EA Worldwide Studios. The new group will include EA Mobile and Maxis, which will continue to be lead by Samantha Ryan, who will report to Söderlund. Ryan will also become the new head of EA's BioWare studios.
Finally, the team behind the Frostbite game engine, which is used in many of EA's games, including its Battlefield titles, will now be working under the company's Technology division, lead by its CTO Ken Moss.
Windows Central Newsletter
Get the best of Windows Central in your inbox, every day!
time for the DICE crew to leave and form an independant company.. back to the roots or go under..

And they're still getting underpaid. DICE and Bioware were one of the greatest until EA SWALLOWED THEM UP. I hate them. Never played any ea game since 2000. They rush their games year after year and they don't pay their workers overtime.

You haven't played mass effect 3? Sucks to be you.

Was it really worth it? I was disappointed by 2 and 3 while being better, was pretty lackluster for the end of a trilogy. ME1 was one of my favorite games of all time, I felt like EA turned it into a cover shooter.

Most game devs don't pay overtime. Before Bioware got bought by EA I had a few friends that worked there. They told me it was 16-20 hr workdays for the last 3 months of every project, no overtime.

Yep, this is why think "thank you" sections in most credits are so long thanking family members. Making these games require a lot of sacrifice.

My friend told me that there were a lot of divorced folks at bioware. Which is why he left in the end, he said he had to make a choice, his family or his job. Now he makes about twice as much working half the hours. The pay at most game devs isn't very good when compared to other programming jobs.

Command and Conquer - Destroyed and dead. Plants Vs Zombies - Turned into a F2P grind/mess ...and many, many more titles. Two amazing games basically gone.

Command and conquer is the one that kills me. An amazing franchise that they absolutely destroyed and discarded as if it was nothing. That are the worst, most corrupt game company ever and I hope I live to see the day they go under.

Exactly. Loved Westwood Studios. C&C was another one of my favorites in the past. Gold and RA1 probably took years off my life.