EE upgrades a further 18 towns in the UK to blinding 4G speeds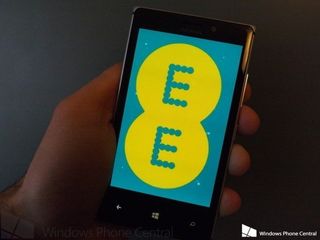 EE today announced the mobile network has launched 4G in 18 new towns across the UK, including Sandhurst. This takes the total number of major towns and cities with LTE connectivity through the company to 281 – reported to be over 75 percent of the UK population.
Sandhurst is the home of the Royal Military Academy, located in Berkshire. Hitting 75 percent of the UK population is quite the milestone, considering EE only launched LTE two years ago. Check the press release below for more details. Are you enjoying EE 4G in your area?
Wednesday 1st October, 2014 – EE is expanding its 4G network across the UK to reach another 18 large towns in all four corners of the UK – from Helensburgh in Scotland to Holywood in Northern Ireland, and Prestatyn in Wales to Abingdon in England. The latest stage of the roll out brings the number of large towns and cities covered to 281, and more than 75% of the population.
With 4G also being switched on in Sandhurst, Sergeant Major better keep his eyes peeled. Recruits at the Royal Military Academy (RMA) can now enjoy all the benefits of 4G, whether uploading selfies on the sly or ditching the Ordinance Survey in favour of seamless Google Maps.
To mark the next phase of 4GEE roll-out, EE commissioned photography with a Price Harry lookalike, Roddy Walker. Prince Harry is one of the most well-known RMA Sandhurst graduates in recent years (images available here).
Even 'His Royal Highness' can't resist some superfast web browsing
Spencer McHugh, Director of Brand at EE, said: "Our ongoing 4G roll out means that our customers have access to by far the biggest network in the country. Whether you're at work or on the go, 4GEE lets you do so much more. From superfast web browsing to streaming HD video, even the most disciplined people won't be able to resist getting on their mobile!"
4G from EE goes live today in: Abingdon, Ashton-In-Makerfield, Brownhills, Corringham, Faversham, Fleetwood, Formby, Hebburn, Helensburgh, Hoddesdon, Holywood, Hythe, Prestatyn, Sandhurst, Spennymoor, Tilbury, Waltham Abbey and Wombourne.
EE was recently ranked the number one mobile network in across the UK following comprehensive independent testing from RootMetrics.
Windows Central Newsletter
Get the best of Windows Central in in your inbox, every day!
Rich Edmonds was formerly a Senior Editor of PC hardware at Windows Central, covering everything related to PC components and NAS. He's been involved in technology for more than a decade and knows a thing or two about the magic inside a PC chassis. You can follow him on Twitter at @RichEdmonds.
I live in Farnborough which is near Sandhurst and have had 4g for a while now, and I'm on EE

Well I'm on o2 and love in Devon, so this is depressing for me. :(

75%? Maybe on paper. In reality the coverage is very patchy and temperamental. The only thing EE is spreading is propaganda.

Yep, EE's 4G is no use when it's constantly losing si...., frequently d-is-co-nect-ing and bleeding my battery dry so many of my tasks get cut sho...

You'll be surprised, EE is actually very good, it used to be patchy but I now get consistent and super reliable connections all the time. Never lose connection, unlike on Three which still outperforms O2 and Vodafone though!

Are you being serious? There is very 4G good coverage in the Bristol area with EE. I'm sitting in Bristol at the moment looking at a 4 bar 4G signal.

Maybe they are on Orange or T-Mobile rather than the actual EE 4G

I have 4G coverage with ee everywhere I go. I live in Bristol!

I live in a fair sized town (30k) and would like to get decent 3G from EE, it's very patchy especially in the town centre :( 75% is meaningless.....

I live in London and since taking out my ridiculously overpriced contract (nearly 2 years ago) with EE to get a 920 on 4G, there are many places I find that are bad that weren't the case with O2's 3G.

For me it is the opposite O2's 4g coverage is just dire and is getting worse every month. Most of the time now my phone sits at 0 bar reception and phone doesn't ring goes straight to voicemail. What makes it worse sometimes I get no missed call alert or have one logged under history. Have changed the sim several times to no avail. Whereas I had no such problems when I was on a 3g tariff.

Perhaps they should invest their money in hiring decent customer service first.

Couldn't agree more with this!

Currently on holiday in Cornwall. No signal on EE whatsoever let alone 4G.

"Google maps"? Who uses that? Bing, Nokia or Ordnance Survey any day

Glad to see you can spell "Ordnance", unlike the author of the press release! ;)

Glad to see you can spell "Ordnance", unlike the author of the press release! ;)

I live in Frimley, about 5 miles from Sandhurst, I'm lucky if I can get 3g .....oh and the mast is less than 1/4 mile away !!

That's because your phone needs to be able to connect to three masts to get 3g.

It is ! Ee/ orange have shut down other masts around the area and divert all calls and data through this one.

Meanwhile in northern Ireland we struggle for 2g. Yawn

You do realise that they have 4G in Belfast, Newtownards, Lisburn, Bangor and now Holywood. I'm from County Down (Ballyholme) so I'm impressed they've extended it so much, not sure about the other counties.
Saying what I have... I'd not go back to EE unless Vodafone had a major cockup. As yet my 4G is stellar around Manchester (where I now live) and they haven't suffered any embarrassing major losses of service like EE and O2 have once a month nationwide.

Is it blinding? Or normal 4G?

I've had 4G in Prestatyn for several months and Rhyl 3 mile away for over a year.... The news is a bit late

EE rather T mobile & Orange had a head start and have plenty of cumulative spectrum. Plus they have their own fibre back end. So they have a significant advantage over the competition hence why their prices are like what they are - insane!.

How consists,t is the speed 2600 cannot be supporting all clients at maximum of spectrum

What is it that EE has about not having signal in the southwest?! There's plenty of large towns and cities here yet they don't seem to think that's important.

Fleetwood? Jesus, no one lives there.
Windows Central Newsletter
Thank you for signing up to Windows Central. You will receive a verification email shortly.
There was a problem. Please refresh the page and try again.