The Elder Scrolls Online: Greymoor on Xbox One review — Is this expansion worth buying?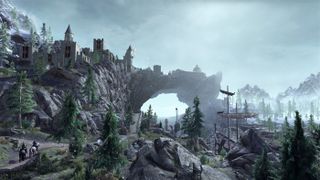 (Image credit: Bethesda)
The Elder Scrolls Online: Greymoor is the latest chapter for the critically-acclaimed massively multiplayer online role-playing game (MMORPG). Instead of taking you to giant mushroom-covered islands or sweeping deserts, you're transported to Western Skyrim where you can explore the city of Solitude, its surrounding areas, and the fabled Dwemer kingdom of Blackreach.
While Solitude and the surface world are almost exactly what you get with The Elder Scrolls V: Skyrim, Blackreach has been greatly expanded and is filled with even greater dangers this time around. It's not just one small area where you go around collecting Nirnroot for a shady farmer.
(opens in new tab)
The Elder Scrolls Online: Greymoor
Bottom line: The Elder Scrolls Online: Greymoor is a good expansion that provides a compelling narrative set in Skyrim.
For
Intriguing new characters
Compelling narrative
Takes place in Skyrim
Explores Blackreach
Against
Missing voice acting
Lengthy loading screens
Clunky combat
Aging visuals
The Elder Scrolls Online: Greymoor exploration and setting
One of the most mysterious areas in Skyrim is the underground city of Blackreach. Blackreach was, from my understanding, the crowning achievement of the mysterious and extinct Dwemer. The Dwemer is The Elder Scrolls' take on Dwarves, even though they are a race of Elves. It is unclear why they went extinct, but it seems like it was due to an experiment gone wrong that converted the entire population into pure energy.
Greymoor lets you explore the city of Blackreach, but it is much bigger than what we got the last game. It's a major part of the map in the expansion, even though the city is underground. I can't remember the last time I explored a massive underground city in any game, well, aside from The Elder Scrolls V. The thrill of discovery that comes with stepping into Blackreach is unparalleled, and is probably the highlight of new content.
The Elder Scrolls Online: Greymoor characters and story
Greymoor starts off with an intriguing quest. You land on the shores of Solitude and are handed a notebook by a dying man. Unraveling this conspiracy requires you to team up with Lyris Titanborn again as well as a cast of some unique and quirky characters. If you're a newcomer, the introduction is similar to how The Elder Scrolls V begins.
When I first heard that the story focused on vampires and werewolves, I was weary because I didn't like the Dawnguard expansion for The Elder Scrolls V. Luckily, Greymoor is presented in such a way that you're never bored and are genuinely intrigued by the mystery. Those hoping for a quest involving different realms and dragons will be disappointed, but I think the Greymoor expansion's story is one of the better ones made by ZeniMax Online Studios. Despite that, it doesn't feel as epic as our first outing in the frozen lands of Skyrim.
The Elder Scrolls Online: Greymoor bugs and performance
I'm not sure if this is a bug or an intentional omission, but some of the voiced dialogues are absent from Greymoor. This mostly applies to Lyris Titanborn. It would've been nice to see some consistency because having characters speak for the majority of the campaign, and then witness a lack of voice acting, is jarring, and takes you out of the experience.
The Western Skyrim region seems to be optimized much better than other areas of the game on Xbox One X. The frame rate is still locked at 30 frames per second (FPS), but doesn't appear to suffer from drops that plague other regions of The Elder Scrolls Online. Even exploring snow-covered peaks doesn't seem to impact the frame rate.
Swipe to scroll horizontally
Category
Spec
Genre
MMORPG
Developer
ZeniMax Online Studios
Players
Multiplayer
Platforms
Xbox One, PC, PlayStation 4, Google Stadia
Price
$60

(opens in new tab)

Xbox Game Pass
Only base game
The Elder Scrolls Online still looks a little bland compared to The Elder Scrolls V. Hopefully, with next-generation consoles around the corner, it'll get a visual upgrade because the developers still want to support it for a long time. The game needs a massive upgrade to lighting more than anything else. A boost to 60 FPS on Xbox Series X wouldn't hurt either.
Solitude and other areas of Skyrim also look exactly the same as they do in The Elder Scrolls V. It's unclear why they do because there's a 1,000-year difference between the two games. I understand that gamers may be delighted to see a familiar area, but surely the team could've changed it around a little bit. It's just not possible for one city to look exactly the same for 1,000 years.
The Elder Scrolls Online: Greymoor final thoughts
Overall, Greymoor is a good expansion that managed to surprise me. I didn't expect the plot to revolve around a compelling conspiracy, breaking into warehouses, and getting involved with well-known political figures. It gets even grander from there. Ever since The Elder Scrolls V came out, I've been hoping that the team at either Bethesda Softworks or ZeniMax would let us explore Blackreach. Years later, it's finally happened and it was worth the wait.
While there's a lot to like about Greymoor, my only real issues lie with the base game. Combat is still a little clunky, and the visuals are in need of an overhaul. Loading screens are also terrible on consoles, even with a solid-state drive. ZeniMax clearly wants to continue telling stories in this expansive world, but The Elder Scrolls Online needs to change to take into account better hardware. With next-generation consoles around the corner, the team has the tools necessary to do exactly that. Let's hope that it seizes this opportunity.
Save Skyrim
The Elder Scrolls Online: Greymoor - Collector's Edition
Take on ferocious demons

The Dark Heart of Skyrim beats from the depths in The Elder Scrolls Online: Greymoor. Explore the snow-swept region of Western Skyrim and face an ancient vampiric army as part of a year-long gothic adventure.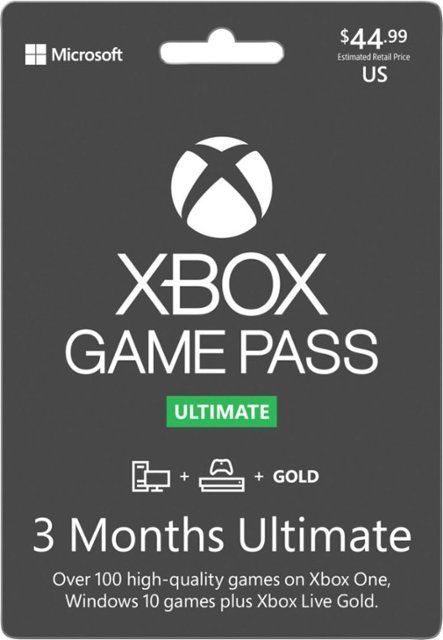 Play more games
(opens in new tab)
It'll last you a couple of months

Xbox Game Pass gives you access to over 200 games for one monthly fee. Xbox Game Pass Ultimate also adds Xbox Live Gold to the package so you can play online with your friends.
Xbox
(opens in new tab)
Main
The game was reviewed on an Xbox One X with a code provided by the publisher.
Windows Central Newsletter
Get the best of Windows Central in in your inbox, every day!
Asher Madan handles gaming news for Windows Central. Before joining Windows Central in 2017, Asher worked for a number of different gaming outlets. He has a background in medical science and is passionate about all forms of entertainment, cooking, and antiquing.
I was really into this game but their continual, arbitrary nerfing of classes and skills drove me away after awhile.
Windows Central Newsletter
Thank you for signing up to Windows Central. You will receive a verification email shortly.
There was a problem. Please refresh the page and try again.