EU roaming fees are no more
Roaming fees between operators in EU member states have been abolished — but future for UK customers + visitors remains unclear.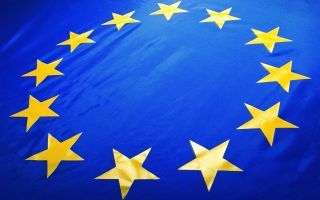 European roaming fees, finally, are no more. The cost of roaming within Europe — using one EU country's SIM card in another — has been growing more affordable for the past three years. But now roaming charges have, for the most part, finally been abolished. "Roam Like at Home" applies to voice calls, texts and data for anyone subscribing to an EU operator and roaming in another member state.
A few caveats apply. For unlimited plans, carriers may set a fair use limit, after which they can charge €7.7 + VAT per gigabyte. (That'll fall to €2.50 by 2022.) Customers might also be asked to pay more if they stay in another country within the EU longer than the country to which the SIM belongs. And a small number of operators in some regions are exempt due to their "very low domestic prices."
It's also worth underscoring that this doesn't apply to roaming within Europe on a SIM card from outside the EU, such as the U.S.
On the whole, it's a win for consumers, particularly tourists, frequent business travelers, and those living in the EU's many border areas — just a few years ago, subscribers faced exorbitant fees when roaming across European borders. The operators themselves have been quick to cash in on an easy PR win — although, of course, under EU law they now have no choice in the matter.
One major wildcard, though, is Brexit — the UK's impending exit from the EU, which must be wrapped up by late March 2019. After Brexit is concluded, in theory, there would be nothing forcing UK operators to abide by EU laws on roaming. That could mean a return to the old days of roaming charges for Brits roaming in Europe, and visitors from EU countries using their SIMs in the UK.
But opinion is split on whether this would actually happen. It'd be unpopular, for sure, and Three UK has already said it won't raise prices post-Brexit. Vodafone CEO Vittorio Colao believes competitive forces will keep roaming fees in check even after the UK leaves. Others are less optimistic.
Nevertheless, cheaper roaming — even if it's short-lived for some — is sure to be welcomed by Europeans traveling within Europe this summer holiday season. In today's news release, European Commission president Jean-Claude Juncker described the elimination of roaming charges as "one of the greatest and most tangible successes of the EU."
Get the Windows Central Newsletter
All the latest news, reviews, and guides for Windows and Xbox diehards.