Facebook completes $19 billion acquisition of WhatsApp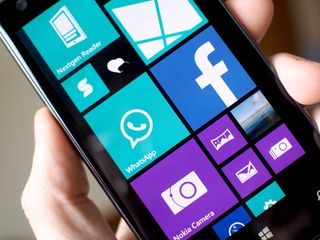 Facebook has completed its $19 billion acquisition of WhatsApp. The deal was swiftly finalized following the approval by the European Union on Friday. WhatsApp co-founder and CEO Jan Koum will sit on the Facebook Board of Directors.
Facebook's acquisition of the messaging company was originally announced early this year. There were some initial concerns with the purchase, especially regarding user data and privacy. Government regulators in both the United States and Europe also questioned the effect this purchase would have on competition in the messaging space.
Will you continue to use WhatsApp now that it has officially been acquired? Sound off in the comments.
Windows Central Newsletter
Get the best of Windows Central in your inbox, every day!
And people are still starving in the world but congrats

There will always be people starving. Even if every company gives up their fortune, there will ALWAYS be poor and homeless and starving people.

Do you really believe that?

It's not a belief, it's a fact. You cannot end poverty, plain and simple. By donating all of the money possible, there is a chance that poverty will actually increase.

"It's not a belief, it's a fact. You cannot end poverty, plain and simple." Not with that attitude.

I think you need to look up the definition of the word "fact".

Yes... Certain small African countries have received enough money in aid that their entire small populaces ought to be comfortably middle class but they are not. Without a firm rule of law, a culture that teaches how to manage wealth and a good education system physical wealth will have a very fleeting impact.

Poverty is two-fold: There are those who don't want to do anything, leeching off others, and then there are those who want to do things but their governments are too corrupt to allow anyone a chance. I refuse to give to charities, because, like has been said, you are actually putting people in risk of even more poverty. What you should do instead is invest in microfinances, i.e. do not give your money away, lend it directly to people who are committed to pay it back.

You will always have the poor among you Matthew 26:11

That's why I'm going to get some food right now

I just read the newspaper on the potty

Exactly, I starve everything three hours and I'm financial secure.

If there would be a limit on personal money, lets say 100.000$ a year including properties, its still a lot of money, and it could be given to the governament to pay taxes, and not for skiyng or golf in the desert for example... We would all live much better

No very soon everyone would make that except the "overseers". You would quickly end up in sociallism. People would see no need to work -- why work hard when i can get the same amount of money if i don't. Lower economic output would equal everyone is poor because you would quickly run into shortages (see every comunist nation for examples) social unrest and chaos and more poverty explode. Taking wealth from the producers and giving to the non producers always equals more non producers which equals shortages - But anyway -- never used whats app -- feel facebook way over paid but hey thats their right.

I don't think so, and even if, all the rest of money could be given to science, there's enough money request hehe

That would be the beginning of communism. Bad news.

It wouldn't be comunism. Nothing would change, only the public deficit could be sealed with money of the extreme rich people. Even they would live better.

You know why there are poverty in this world? It's cause someone has to take the thrash out. This is the fucked up system running around the corporate world. Where a few can be wealthy and have all the luxury while the rest strive for it.

Don't worry about it. I'm sure your comment just made everything a lot better for the people in Africa or Haiti.

Then why r u spending on smart phone and internet when u know that people are starving in the world.

Doesn't matter who owns it! Its still good.

It's gud on wp too. I don't have any problems.

Wish them all the best...

What does this mean for Windows? #relevance

I will from now on be uaing the #relevance tag on every wpc article i dont get the relevance of!! Hahaha i just staryed a trend my man!! ;) but yeah, ehat does this mean for wp??

Your keyboard has shuffled keys?
#no_relevance.

Haha yes it did! Bad habbit of never checking b4 sending, anyway, what i meant to say at the end "u just started a new trend" (in wpc community)

Hopefully more frequent updates.

Not necessarily. The ultimate use of updates are to make an app better, more functional with your experience. As long as it works fine, I won't beg to release an update once every week. But, the problem here is that, it still lacks features like sending a common mp3 file, a downloaded video file is intolerable. They can, still be sent but doing that makeout is quite a hassle in itself.

Whatsapp is an app in the Windows Phone store.

I'll use it. Hope they bring calling feature.

Well worth the price. They changed the entire short messaging market.

I don't know if it's really worth 7.6 Minecrafts. Minecraft is kind of a big deal.

Communication is king. Minecraft may be popular, but my mom, dad, old relatives, computer-illiterate friends, etc. don't play Minecraft. I know more people who use Whatsapp than play Minecraft, so...............

How such things can be compared.??

Your mom, dad, older relatives, and computer-illiterate friends need Minecraft in their lives. Be a good chap and show them the way. Minecraft has no comparable but there are tons of Whatsapps alternatives. That's why it isn't worth 7.6 Minecrafts.

7.6 Minecrafts? I wonder if it's really worth 2.6 Nokias...

Its a done deal now, great for them.

Why don't u ask it yourself?? Sent from somewhere. Don't worry I ain't illegal.

0.o I don't trust you so I'll keep an eye on you... Can't be sure about these illegal immigrants y'know..

I hope they release update for 8.1 soon and let WP users celebrate too.;-)

What happened with that Whatsapp update from months ago? I remember when every other week there were new features and improvements introduced from the beta, but there has been complete silence since..

Bet they are going to raise the price or do something to ruin it.

Exactly!! Because $1/year is just ridiculous. They should let the price to $0.25 or something reasonable. /s

But seriously, a way to buy it without a credit card would be great...

I keep on getting an extension. Still haven't paid.

Maybe merging that awful facebook messenger with WhatsApp and putting more people into developing could be positive

So now Facebook has 2 Apps on WP and neither are actually Facebook.

I thought whatsapp was actually them with moist helping them out doing the way. From what I understood, Facebook was being developed by themselves.

Messenger is by Facebook Inc.

Yeah, the two being Messenger and now WhatsApp...

I think 3,
Facebook (which is published by Microsoft)
WhatsApp (which is published by WhatsApp.inc)
And Facebook Messenger which is published by facebook

Facebook is developed by MSFT not Facebook, my point is Facebook now owns WhatsApp and now Messenger, but no the Facebook app...

MS doesn't developed the Facebook app by itself.

Don't forget Instagram BETA.

Still , they haven't fucking giving us an update. It's been a few months already.

Does the current version not work?

The current version eats my battery with the rate of 30 to 40% per hour. So no, it does not work properly.

Hope they'll not mess up with it the way they are messing up with Fb and fb messenger

I don't give a shit about who owns it, all I care about is when will they update it on Windows phone I am tired of everything launching first on other platform and then on wp

What changes are we to expect on whats app?

19 billion? For WhatsApp? Facebook just got kaboozled (whatever that means.)

There will be no ads ...thats what CEO of WhatsApp agreed to...that you'll not destroy the current experience with ads and facebook agreed as far as i know....

They bought it to shut it down I guess, or
The CIA/WHITE HOUSE funded this acquisition???
It's just tooooooo much money for this company there's something fishy going on.....
I don't even use this poc

I think you are on to something. I don't think its the gov. Look at the backgrounds of either party. It's looks like funds are being shuffled around for a reason.

They need to fix their jack up Facebook Messenger on the windows phone store and their Facebook App. It truly sucks!

It's sucks all on platforms chill.

I don't know if it's worth the amount, $19b for WhatsApp, some dudes aren't thinking with their heads!

The rich kid is too young to understand...
I guess he wants to show that he's spending money on stuff...
#joking

It's a case of buy it before someone else does.

Why not. I'll still use what's app. They should remove in app purchase though. They make alot of money from facebook. That's enough for them.

I don't use it to begin with, personally Facebook doesn't really care about all its user base by how they treat us..... So what if we are a smaller share, like they can't turn their Windows 8 app into a universal app?

Talk about overpaid...wow

I hope they don't make having a Facebook account a prerequisite for using Whatsapp.

Sign in with WhatsApp on FB?
Sign in with FB on WhatsApp?
Lol no!

I hope they don't turned into their messenger app.

Seriously dude?
#relevance ?

Hopefully I wont have to pay a yearly subscription, I don't use it cus of that, I may now though.

Not a big deal.
Line is pretty handy and complete than Whatsapp.

Google is probably going to end up buying Line. Just a read a piece in the news that Google wants their own IM competitor, outside of the existing Hangouts, and a couple of companies, Line being one of them, are on Google's buy list.

That has to be restricted from getting it. Coz google is asshole

Clap clap clap now fucking update it.

$19 billion? Jesus, I'd be ok with 19 million, but man $19Billion?!

Would love to see messaging integrated into Facebook again - hopefully something positive like that will come from the acquisition...

Most of the funds are facebook stock, facebook's buying spree will end when they can no longer use their stock to make acquisitions. Which won't happen for awhile yet. Not sure if I will stop using whatsapp as everyone I know uses whatsapp.

Der z still no audio sending option lol so der will be no difference if dey own whatsapp or not

Large Hadron Collider is about 16 billion. Just saying ;)

Can the Large Hadron Collider send free short messages to other people using Large Hadron Collider??? No? Then useless to me.... :P :P

Maybe they can once and for all update the blasted app to be on par with other platforms.. Whatsapp on WP looks quite dated.

Can someone explain to me how WhatsApp is worth so much money? I don't know anyone who even uses it on any platform :/. I'm just curious. What all does it do?

Personal information is worth a lor of money, it's worth everything. Now thing about how Google software is "free"

Yea I avoid google though. My YouTube account is even with a hotmail address. Either way I don't see info being worth that much. I even think companies spend to much on advertising.

So!! Will there be these change of icon and insight app???
*Fingers Crossed * fo a miracle

As long as keep updates n improve on WP, thanks.

Someone at Facebook must be on crack.

I just hope they don't make us have a Facebook account to use it, you know, like YouTube and Google+

What will be the case in India.???

The amounts of money that changes hands nowadays between these virtual companies border close to insanity. (and this has nothing to do with being jealous!) it's just a proof of what our civilization really is. Anyone (company or person) spending: 16 Billion Dollars to aquire a competitor virtual tech company just to become even more rich while you are already sickeningly successful and rich to begin with should be shot in the head.....! ( especially in this day and age ) just my humble opinion. Please join in.. *by virtual I mean they don't produce or make anything that is real.*

Hope they don't mess with our Privacy.

It is time for Skype to move forward and deliver. You can have groups, it can be used from any platform and on various devices. You can do video call send photos, locations etc. Several features are still missing. Let see what happens.

I think I am officially done with WhatsApp FB has a way of ruining all things fun

I can't use whatsapp anymore. I hate mark Posted via the Windows Phone Central App for Android

That sound like good news for Facebook, Whatsapp and Whatsapp fans. I dont prefer whatsapp as it does not allow me to decide who I want as a contact and who I dont want as a contact. Would love to have the ability to be alow people to add me with a Pin (lBBM) or the ability to authorize a contact to message me (Skype). I prefer facebook messenger as it allows me to be contact all those I'm friends with on facebook and keeps aways all others with my phone number from messaging me. As for messengers its BBM, Skype and Facebook.. These are the messengers I perefer

(Sorry for the typing errors and spelling mistakes in my previous post) That sound like good news for Facebook, Whatsapp and Whatsapp fans. I don't prefer whatsapp as it does not allow me to decide who I want as a contact and who I don't want as a contact. Would love to have the ability to allow people to add me with a Pin (BBM) or the ability to authorize a contact to message me (Skype). I prefer Facebook messenger as it allows me to contact all those I'm friends with on Facebook and keeps away all others with my phone number from messaging me. As for messengers its BBM, Skype and Facebook.. These are the messengers I prefer

i have to, all of my friends + teachers using what's app :/