Facebook notification trouble with the "Me" tile?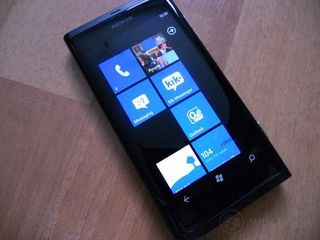 According to a number of reports on our forums, coupled with confirmation by the team, there appears to be an issue with Facebook notifications and the "Me" tile. The issue is it seems as though the notifications sent through get caught up and continuously alert the user to the same content.
Some of our readers have stated that the service corrected itself over time and now functions as it should (while others have to resort to clearing notifications via the Facebook app), but it still remains to be a particular annoyance to many. We're not sure as of yet whether this is due to Facebook's service or with Microsoft servers.
We previously had issues with Twitter notifications back in January, so this is nothing new unfortunately. Be sure to let us know in the comments, and join in the discussion over at our forums, should you be experiencing issues as well.
Rich Edmonds is Senior Editor of PC hardware at Windows Central, covering everything related to PC components and NAS. He's been involved in technology for more than a decade and knows a thing or two about the magic inside a PC chassis. You can follow him over on Twitter at @RichEdmonds.
yup im getting that alot quite annoying.....this needs to be fixed - NOKIA-Lumia 710

Same here, I am having this issue since a month or 2

Getting it to for the past couple of days.

Could this have an affect on battery life? I just got a refurbished HTC Arrive from Sprint... Yesterday I noticed my battery at 70% after 4 hrs. My battery is normally at 70% after 18hrs! I thought there might be something wrong so I de-activated the phone in the meantime.

Me too, many times my live tile will alert me but actual notifications don't appear. I resort to checking the fb app which works but is so unbearably slow

Yup, it is a hit and miss, will get notifications for somethings and not for others.

meh I dont even use the FB or any 3rd party twitter apps anymore. Now all my FB ppl are showing up under the people hub I have my hotmail doing all my FB notifications and if I see anything important I open up the ME tile to find out whats going on.

I think issues with the ME tile is the point of the article, not the actual app

Its been this way for the past year - on two different phones. Frankly, the Me Tile has never quite worked as advertised :(

I too have had issues with the ME tile since having this phone. Not to big of a deal as I use the app in conjunction as well (considering there are still features the ME hub doesn't have)

I'm having the same problem. I have four notification notices and I already check them all and it's still on my me tile.

Happened for the past week or so but seems to have cleared up. HTC arrive here/sprint here...

This started happening to me last week. Thought it was just an individual issue till I read this.

My notification count is not tweeting. Right now it says I have 8, but I already checked those. Been this way for 2.5 weeks now..

I noticed this on my Focus a few weeks back and was able to fix it by going to setting --> email + account and deleting the Facebook account, then adding it back.

i tryed this and it did not fix the problem permanently.

I've done this three different times and has not fixed the issue.

Yep, issue with me too, started a few days ago. Keep getting the same notifications. HTC Trophy on Verizon.

Mine isn't doing it anymore... although, saying that, it doesn't seem to be doing 'anything' anymore (no alerts coming through). :(

MS could of atleast pushed notifications to the ME tile on the next Tango update :(

I've had this for over a week now but thought it was something to do with my phone UK Titan. Relieved it's not just me.

It's frustrating! Been going on about a week now!

Weird, I never had this issue, or at least I haven't noticed it. The Me tile shows the number of notifications only for a couple of hours or until I open it. Unless it's supposed to show the number all the time until I open it.

EDIT: okay it seems that my Me tile is stuck too, fortunately on 0 notifications so it doesn't bug me all the time.

I'm having the same problem. I have four notification notices and I already check them all and it's still on my me tile.

Glad it's not only me, driving me mad

It was happening to me all week but seems to have fixed itself in the past few days.

HTC Trophy, VZW. Had the same issue start about a week ago. Tried restart, checking notifications on fb app, deleting/re-adding tile, no fix. Eventually removed Me tile and replaced it with the fb tile (which also doesn't show notifications correctly...sheesh)

So here I was thinking of resetting my phone, because all this past week I had the problem. Heh, glad to know it wasn't a fault with my phone..
Hope it gets cleared up soon. I don't like the facebook app too well. The top banner is too big and covers alot up. The Me Tile should start getting facebook messages, too. So annoying that it doesnt and have to depend on the app solely for that.

Had the problem on Saturday & Sunday. Been fine since late night Sunday & still working fine. Radar on TmoUS.

Yeah it has been like this for a bit.. Please fix it..

I thought this was just my phone.

I have it telling me about the same notification but if I check m.facebook.com I have other notifications that aren't showing up via the Me tile.

I have the same problem on my Lumia 710.

Yep had same trouble going on about 2 weeks now! #Frustrating...

I'll tweet this to @winphonesupport

Still a problem for me. Has been for 4 or 5 days now.

Not just windows phones getting alerts over and over. My wife's android kept getting the same alert over and over until I restarted her phone. Sounds like an issue with Facebook in general.

I had it happen on the weekend, I rebooted my phone and things were fine. not sure what happened.

I've only had the issue with the fb app itself, but I don't have notifications active so enh...

Often noticed the alerts don't clear immediately.

Been having it for over a week. Rather annoying.

Weird. I've been having this problem for a week, exactly the time I switched from the Optimus 7 to the Lumia 800, thinking a reboot of the phone might fix it.
Of course, the minute I read this article, it doesn't seem to be happening anymore.
Go figure. :)

I´m getting this erro too!
From a week or so!

I'd this problem too but atm is disappeared :)

Yes I had this exact issue this weekend. It seems to have fixed itself though...

I fixed by going into the Me tile, notifications, and holding down till menu comes up and selecting the 'Refresh' option. Hope it works for others.

Had the problem over the weekend but no longer.

Been having this bug for over a week now. Only mildly annoying though.

Yeah getting the same info from two days ago

Seems this is intermittent. I've been having it for the past couple of weeks. Then I saw this article linked via Twitter while on my PC and checked it out. Of course, I had to then pick up my phone and check it and weirdly the issue is now gone and the ME tile appears to be functioning again?!

Maybe someone at MS &/or FB saw fit to fix this?

Yup had the same issues for the last week or so.. Like some I tried several troubleshooting steps, reboot phone etc.. was even considering a hard reset.
I managed to clear my notifications by logging in to FB on PC, but this isn't a perminent fix, had the issue come back after a couple of days.. and again fixed it by loggin into FB on PC.
Good to know lots of people are having this, and its not just me. :)

Having the problem for a week now. Cleared the notifications in Facebook once, but didn't resolve the problem later on...

I have this problem on both phones. I didn't think it was anything serious.

One thing I do find annoying is that sometimes I find it hard to clear notifications. They stay marked as read even after clicking on them. I'd actually rather they be marked read as I leave the notifications screen.
Notifications in general suck on WP right now, not sure who ever thought the approach we have was a good one. Dump all notifications into the a general location, it could be the me tile, and let me clear them easily.

Yep yep yep if been getting this for the past couple days. Thanks for posting this I thought it was just me or something.

Going in to Facebook app & checking notifications has cleared the tile for me. Had a couple of updates since & they were new updates so tile seems to be working fine at the moment. Will see how long it lasts.

I contacted windowsphonesupport via twitter they are checking it for me. Others should contact them maybe we will get an update to fix it

Unfortunately I rarely receive alerts. Tried uninstalling to no avail...

Yeah, same here on my HTC HD7 with 8107 software. The Me tile keeps showing the number 2 since yesterday when there are no new notifications...

This was a problem last week. And I had another one: I added a friend via my laptop but wouldn't show up on the Me tile or the official FB app until two days after.

I am getting the notification problem too. I think I got it to go away a few times by going into the me tile and then going to "what's new" then read comments there. The problem persists on tiles I have of other people too.

Im on WP 7 & am still having the same issue. The other issue is that the number of notifications on my Facebook app tile does the same and never updates, the number keeps on increasing. Its been showing I have 50+ unread updates, even though when launched, it does not show any new.

I've been noticing this for the past few days now. This article just validates that I'm not completely crazy.

My Focus S was doing it for about a week but it seemed to correct itself..my wife's Focus S still has the issue, I think the problem is that the notifications do not clear in the third party app..i receive emails in which it states "you have notifications pending" but I checked every single message..

I had the same problem. I successfully fixed it by manually checking
All the accounts. Facebook Twitter and windows live

Just bought a Samsung Focus. Was about to return it because of the notification delays. Glad to know this is a server issue or app issue. Hopefully they will update this soon or else I may return it.

I've been getting this problem along with my marketplace tile constantly telling me I have 2 updates when I don't.

I've seen it, too. I also see it on the Marketplace tile wrt update notifications.

I have been getting that alot and it is really annoying!

How do you restore Me tile on start screen. I accidentally removed it and can't find it?

Go to your people hub. Tap on your information located at the top. This will bring you to your me tile then just tap the pin at the bottom and you're good to go.

I guess there is no fix for this I'm sight cause my phone and my friends is still continuing to have this problem. This is embarrassing being that the social integration is one of the selling points used for this platform and currently, the social integration need some fixing.

Finally my me tile is working correctly as well as my friends. Don't ask me what changed to trigger the fix cause I have no clue. Just all if the sudden, it was working again. Whew! Nice to have my phone back to all it's Windows Phone goodness!

Still having this issue...

i have figure it out
just turn off the facebook app notification on your notification in your facebook
you can do it with hover the mouse to the top corner of that facebook app notification (ex: the sims social) end press x button
you will see 2 option there, turn off or keep it alive..
this might be me tile on windows phone doesn't recognize when the real notification from friends activities or the facebook app notification
Windows Central Newsletter
Thank you for signing up to Windows Central. You will receive a verification email shortly.
There was a problem. Please refresh the page and try again.