Apps pulled from the Windows Phone Store or are they just hiding?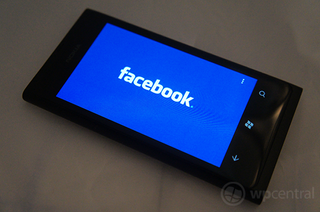 Missing or just hiding?
We've continued to document the small issues plaguing the Windows Phone Store as of late and we want to clear up one that we're getting a lot of tips on: missing apps.
The issue comes up when you try to search for certain apps, namely Facebook, Groupon and WhatsApp for some of you. In short, they're missing from search results and therefore you can't download them.
But we should point out that all of the direct-links to those apps still work and will allow you to download the program. In fact, we'll list the direct links for you down below.
Pro tip from WPCentral: if you ever can't find an app in the Store via search, simply search on our site for previous coverage of that app and use the QR code or direct Store links. The majority of the time that trick will allow you to grab what you need (that's how we verify your tips, after all). And if you use our official app, it's just as easy there too. On very rare occasions, the app actually has been "pulled" completely but most of the time, it is just hidden.
As to why this is all happening e.g. apps are not showing when searching, it is most likely due to ongoing upgrades and changes to the Store on the back-end by Microsoft. We wish we could share more info with you but Microsoft is not giving much in the way of details to us on the matter. For now, it's safe to assume that these above apps will appear in your searches soon.
Some have speculated that the Facebook app is missing due to an impending update. We've seen no evidence for that idea, though we suppose anything is possible. The current version is the same from July, which is v2.7.
Edit: Reader abond32 notes in comments that you can just Search via Bing on your phone by typing the name of the app. That too will bring you directly to the app in the Store.
Windows Central Newsletter
Get the best of Windows Central in in your inbox, every day!
Daniel Rubino is the Editor-in-chief of Windows Central, head reviewer, podcast co-host, and analyst. He has been covering Microsoft since 2007 when this site was called WMExperts (and later Windows Phone Central). His interests include Windows, laptops, next-gen computing, and for some reason, watches. Before all this tech stuff, he worked on a Ph.D. in linguistics, watched people sleep (for medical purposes!), and ran the projectors at movie theaters because it was fun.
*Dies laughing at Daniel Rubino's expression*

There is a Nokia city lens update, FYI.

The city lens app is pulled off I guess, I am not able to update it on my 900

Loves Daniel's expression as well!

Its a shame the 'block' tool from the forum doesn't apply to the comments, as well. . .

@wpcentral or you can just hit the search button on your phone and type the app for a search..

+1 That works too...good tip.

yup.. Just typing in the partial name brings up the auto complete and takes you directly to the app. I had no problems in finding any of these apps!!

Worked, couldn't find"Amazing Weather" in marketplace after i uninstalled it. But ur trick worked perfect! Thanks!

Not all regions though (UK)

MS could at least say, we are working on the backend and apps might go missing for hours at a time, instead nothing. That is not cool.

Agree. No warning as a courtesy

Fun fact: The apps which have this problem, seem to appear in full lowercase in the auto-suggestions box. Same thing happened with MetroTalk. They all actually seem to be back in the search listings now for me (they weren't before), although the lowercase issue is still there

If someone just got a WP for the first time, this could be pretty negative. Obviously most people aren't going to know you can get to an app in other ways than seaching the marketplace. Microsoft really should say something; maybe even place a message in the marketplace itself.

well, I'm kinda upset though it's not really related to wp...in Windows 8 preview I had an iheart app. But, when I had to do a reset, I lost it and now it's not anywhere to be found. I don't know if it's becuase they are merging platforms or what, but I really liked that ap and miss it terribly even though I ony had it for such a short time.....

If you're talking about the iHeartRadio app, it's clearly still there in the Windows 8 store. Infact, it's one of the highlighted apps in the Spotlight section.

If you used your Microsoft account to login to Windows, you can always rightclick and select 'My Apps'. There you will have a list with all the apps you installed before. Most likely the iHeart app is listed there and you can directly install it.
That's the beauty of Cloud syncing with Windows 8. I love it :)

4th & Mayor is missing too!

The Facebook, Groupon, WhatsApp and AccuWeather that did not show up in the search listing earlier tonight are now showing up again as of 11:30 PM ET.

This might also explain why I've seen the store tile show updates count only to see none inside.

Maybe these apps are being worked on secretly for WP8 compatibility.

Oh wow I just noticed something. In the review section of apps it now displays User instead of playerxxxxx. Is this new?

Do you mean the other way around? Its now showing "player" instead of the usual "user". I've never seen the "player" variant before...

No, it displays player(number) because they haven't chosen an Xbox tag yet

Oh and I noticed it looking at the Facebook app. Which is now showing on the Marketplace.

This happened yesterday, marketplace tile showed that Lync 2010 has an update and when I tapped on update all it just disappeared and didn't download. I didn't bother with it coz I don't use it anyway until I saw an article here in wpc

Me too, but in my case I can downloaded last night!

The Facebook app could be a lot better

Btw Metroradio is missing as well. I know it's not working atm due to Pandora screwing 3rd party apps.

Can anyone help me.. I'm trying to remember an app name, it was for twitter it pulled the latest pictures people posted it also worked for Flickr. It was removed I think all I wanted to do is remember the name. It constantly updated by flipping the tiles. Please.. I've been trying to remember the name of this app for awhile. There was also a website for the app. Thanks.

Got it the name of the app was imagewind. Duh all I had to do was search Flickr apps. :)

Either this was a temporary issue, or limited to the US as I can find all of those apps in the normal way in the Aussie marketplace

Hey DJ! seems to be hidden too. It shows up in the search results but it's missing when browsing the store.

Do you have a link for HTC's Sound Enhancer? My daughter reset my phone and reinstalled doesn't work so I'm looking desperately for a way to get it back. By the way Microsoft needs a password lock for the settings so this can't happen.

I believe it's in the phone's settings now.

Kidzone will resolve that

There's an app called Reinstaller that is incredibly helpful in cases like this. Provided, of course, that you had the missing app installed at one time.

Reinstaller no longer works.

I'm glad I'm not the only one who noticed that. Hope it gets fixed.

Just checked.....works fine for me

I had the same issue with Birthday Hub but now it's showing up again...at least in the german marketplace. The web site windowsphone.com did work normal...it only seems to be a phone store issue.

Funnily enough, I only just noticed the Weather Channel app had disappeared from the Nokia Collection before seeing the article...

I think MS pulled Facebook and WhatsApp for Windows Phone because those apps stink so bad.

I kinda laughed, however your right and it's quite sad to be honest. Facebook is sloooow just like WhatsApp. And those are the apps we use the most! Hope WP8 will spice things up. Lumia 920, here I come!!!

Groupon isnt even available for download here in the philippines. -_-

What is WPcentral smoking.. I was able to search the apps and they are all there.. What are you talking about..

I think they made these apps ready for the new start screen. The middle live tiles uses now a bigger resolution, thats stated by microsoft some time ago, but in my app despite i uploaded a bigger tile picture only a 173x173 is used. So the bigger one is for wp8. And i think they are just hiding for development, facebook, whatsapp and other could get these new functions implemented with the big tile, so news and messages pop up on the big tile.

I hope the fb app is getting an update... It sucks. I've experienced 40ish second load times just liking someone's post.

A lot of apps have had this problem but it seems to be fixed now. http://social.msdn.microsoft.com/Forums/en-US/wpsubmit/thread/25f618a6-7dfc-42e5-b29e-a76b70a79b92


Nokia city lens isn't available for my lumia 900 anymore. It says I need to update or its not available in my region. And my phone is up to date.

Unfortunately, MetroTube was pulled from the marketplace by the developers because of Google making it extortionately difficult to utilize YouTube on Windows Phones.

MetroTube is still there. You just have to scan the QR code to find it. Search on wpcentral for MetroTube and use a QR scanner and you can install the app.

Unfortunately the article you have for Rogers My Account doesnt have a download link associated with it.

I noticed that alot of apps were missing yesterday: jitalk, gleek were just two I searched for. Everything seems to be back, along with a new service agreement that I had to agree to, and a "share your music choices with Zune" checkbox...

I got the same option when I updated an app, although I breezed through the update and didn't get to check the box. Are there any noticeable changes?

One of my apps on the marketplace has also gone missing, they just said their technicians are currently working on the problem and they have no time frame for when it will be fixed.

This seems to be pretty widespread, and resolved for today. ALL Liquid Daffodil apps, including glƏƏk!, Cowlick! and Outsider disappeared from the Marketplace. This is actually the 3rd time in the last 3 months it's happened, but seems to only last less than 24 hours. I'm sure the folks at Windows Phone are looking for ways to resolve it permanently.

the update notification showed in my tile
but when i check i cannot find a update
viber not available in marketplace

Hijack: Where's HuffPost? 1.5 stopped updating - no new articles, most recent one was from September 20.

PRO TIP... I just did that yesterday! The Facebook app was gone after a reset on my phone last month; I'm not a Facebook user much, but I thought I'd put it back on my phone. I couldn't find it on the marketplace via the phone, but it was on the WindowsPhone website. As I was at work, I couldn't connect to the pc to download the app, so I searched WPCentral for articles on the Facebook app, found the one I recalled, brought it up, got the QR image and found the app for download on my phone. And now you post an article telling everyone how to do what I did. Are you guys monitoring me?

My Facebook app had not been loading my banner image and photos section. Today, is the first time it loaded since July. Clearly they were doing some under the hood work.

Cant find Pulse. Tried using your app, says bit available un my region - which is U.S?!?
Windows Central Newsletter
Thank you for signing up to Windows Central. You will receive a verification email shortly.
There was a problem. Please refresh the page and try again.