FandangoNOW comes to Xbox One with on-demand movies and more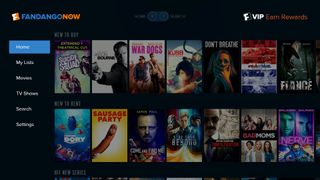 Fandango has officially launched FandangoNOW, its premium on-demand streaming service, for the Xbox One. With this launch, this marks the first time FandangoNOW is available for a video game console, Fandango says.
Image 1 of 3
If you're unfamiliar with FandangoNOW, the service lets you access a wide range of on-demand video. In fact, Fandango notes that FandangoNOW sports more than 40,000 movies and TV shows that are available to stream. As for pricing, the service doesn't carry a subscription fee. Rather, you can purchase or rent movies as you please. TV shows are also available by the episode or as full season passes.
If you're interested in checking out FandangoNOW, it should be available for download now via the Store on your Xbox One. If you want to check out more about the service itself, including a look at some of the titles on offer, you can head to the FandangoNOW website (opens in new tab).
See FandangoNOW at the Windows Store (opens in new tab)