Features of Windows Phone 8 Chinese version leaked, showing signs of extensive localization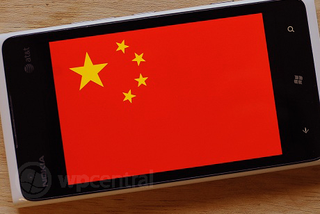 So... after the Surface frenzy, for October we have another huge expectation left: Windows Phone 8. Microsoft is expected to fully unveil its next-gen smartphone OS at the very end of this month. But as always, things have started to leak ahead of the schedule, and source of the leak is China.
Chinese tech site WPDang cited unnamed source who claimed to have tried on the Chinese version of Windows Phone 8, revealing some previously unannounced features of the OS. Most of these are very Chinese-specific. To readers elsewhere, they might not mean much, but that Microsoft cares a lot about localization, far beyond the text translation level. Anyway, the leaked features are:
Improved lock screen notification. We know the screen will now show notifications from third-party apps. But aside from that, users will be allowed to write up 3 lines of text to customize it.
IE 10 mobile will come with an advanced "download" button, which will download all files hyperlinked to a page, or "download" the entire web page as a picture.
Chinese social media Sina weibo will be integrated into the People Hub. Previously Microsoft removed all traces of services blocked by China's Great Firewall, leaving the People Hub practically useless. Glad to see compensations. And apparently when sending social updates through the Me Hub, users can now easily insert pictures, instead of needing to switch to the Picture Hub and sharing from there.
Tellme voice command now comes with Chinese support. Curiously though, the service appears to work fantastically in English, but the recognition rate of Chinese dictation is not so good.
The Marketplace (Windows Phone Store?) will support AliPay online payment gateway. Just picture AliPay as China's PayPal, only many times more popular. Credit card capable of making payments in US dollars isn't a household item in China, and the vast majority of netizens have AliPay accounts. It makes perfect sense to add this into the new OS.
That's about it for now. Are you impressed by how far Microsoft would go to localize its next mobile OS? Is Windows Phone in your country having any specific problems that need the same kind of attention and care? Let us know in the comments.
Source: WPDang
Get the Windows Central Newsletter
All the latest news, reviews, and guides for Windows and Xbox diehards.