Minecraft with RTX ray tracing is finally arriving in beta on April 16
Minecraft is going to look very different if you have an NVIDIA RTX-enabled video card.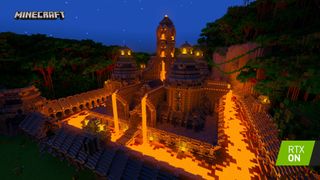 (Image credit: NVIDIA)
What you need to know
Minecraft is picking up RTX ray tracing later this week.
The first beta build is going live on April 16 via the Xbox Insider Hub, and will be available for users that have an RTX-enabled video card.
NVIDIA is also introducing six new worlds in the Minecraft Marketplace.
Minecraft launched 10 years ago, but it continues to be one of the most-played games. With 112 million players and over 100 billion views for Minecraft-related videos in 2019 alone, it's clear that there's a lot of interest in the game.
Minecraft has been teasing an update with overhauled visuals for some time now, and we now have more details on the same. The first beta build of Minecraft with NVIDIA's RTX ray tracing features is set to go live on April 16 from 10 a.m. PT.
Minecraft with RTX brings immersive visuals and realistic lighting effects to the sandbox game, with NVIDIA adding path tracing — the "most advanced form of ray tracing" — to the Windows 10 version of the game. Here's what that entails, straight from NVIDIA (opens in new tab):
Direct lighting from the sun, sky and various light sources
Realistic hard and soft shadows
Emissive lighting from surfaces such as glowstone and lava
Global illumination
Transparent materials such as stained glass, water and ice with reflection and refraction
Accurate reflections in water and metallic surfaces
Volumetric fog and light shafts
NVIDIA says it is also adding ray tracing to physical objects, allowing for light, reflections, and shadows to bounce off in-game objects. And as path tracing is visually intensive, NVIDIA is bringing DLSS 2.0 — its AI-assisted upscaling tech that relies on dedicated TEnsor cores on RTX cards — to the game, stating it will boost frame rates while delivering the same image quality. As you can probably imagine, Minecraft looks very different with RTX enabled:
The update is for the Bedrock Edition of Minecraft for Windows 10 that's available on the Microsoft Store (opens in new tab). Minecraft with RTX will be delivered as a free update to those that already own the game on Windows 10, and those interested in the beta will be able to sign up using the Xbox Insider Hub (opens in new tab). Because the update relies heavily on RTX features, you'll need a GeForce RTX 2060 or above to be able to play the game.
NVIDIA also mentioned that it is adding six new worlds in the Minecraft Marketplace that users will be able to download for free. The new worlds highlight the new RTX features on offer, and include:
Aquatic Adventure RTX by Dr_Bond
Color, Light and Shadow RTX by PearlescentMoon
Crystal Palace RTX by GeminiTay
Imagination Island RTX by BlockWorks
Neon District RTX by Elysium Fire
Of Temples and Totems RTX by Razzleberries
Of course, one of Minecraft's main draws is its 8-bit visual style, so if you don't want to enable the new RTX features, you don't have to. NVIDIA is adding a hotkey to toggle RTX features on and off in-game, and you can also manually disable the feature in the game's settings.
The public release is slated for release sometime around the end of the year, with NVIDIA noting that Microsoft has final say on when the stable build will go live.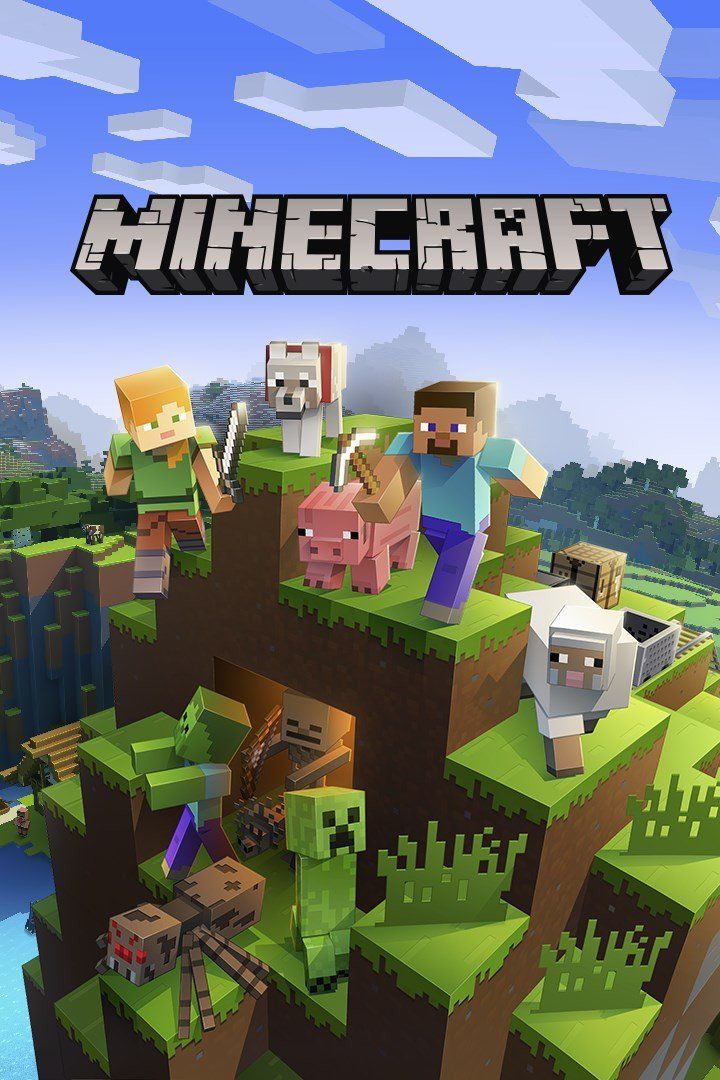 Now with RTX
(opens in new tab)
Add a new dimension to Minecraft

NVIDIA's RTX ray tracing features will let you see Minecraft in an entirely new light. With updated visuals and life-like lighting effects and upgraded texture, this is an update that you should try out if you have an RTX video card.
This makes me so happy. Ray tracing will be the biggest visual difference we have seen in a long time. Not the rubbish in Battlefield 5. But this full path Ray Tracing. What makes it more exciting is RDNA 2 is said to be 50% more efficient than the currant RTX lineup. Will be adding an RDNA 2 card to my PC build later in the year alongside the Series X.

Too bad this doesn't include the Java Edition. I wonder if it will ever make it to it after Bedrock is done.

The Java edition isnt the same thing. There is quite alot of stuff thr Java edition can't do. I assume your referring to Seus PTGI. This realtime Full path Ray Traced footage is so realistic. Digital Foundry spent 30 mins going through this about 7 months ago. Well worth a watch. But it's obvious how much better this official Ray traced version is over Java. https://youtu.be/opCDN2jkZaI This will be the biggest wow factor from Holiday 2020 onwards. It's a real generational leap.

Will this support gtx 1080? if not i am sad

Sorry. Not a chance. You need RTX or wait for RDNA 2 cards. They will perform better and be cheaper than Nvidia.

This wont get me to buy nvidia happy with amd/ati. Im Canadian will keep supporting Canada.
Windows Central Newsletter
Thank you for signing up to Windows Central. You will receive a verification email shortly.
There was a problem. Please refresh the page and try again.