Minecraft with RTX: Ray tracing and everything you need to know
Bringing ray tracing to a classic.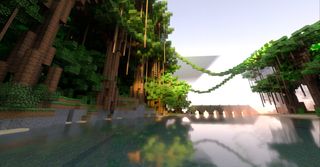 (Image credit: Windows Central)
Minecraft is hardly known for having cutting edge graphics. Instead, it focuses on addictive gameplay lined with bewilderingly deep mechanics. However, people have long been asking for Minecraft to be blessed with something more thorough than a regular texture pack. After the planned 'Super Duper Graphics Pack' for the Xbox One X was unfortunately canceled due to disappointing performance, it really looked like we were going to be left without any sort of visual upgrade for Minecraft.
Related: How to play the Minecraft with RTX beta
Much to our surprise, what was previously a collection of rumors or projects by mad computer wizards in their basements was officially revealed just a week later: ray tracing is coming to Minecraft. Here's everything you need to know about Minecraft with RTX: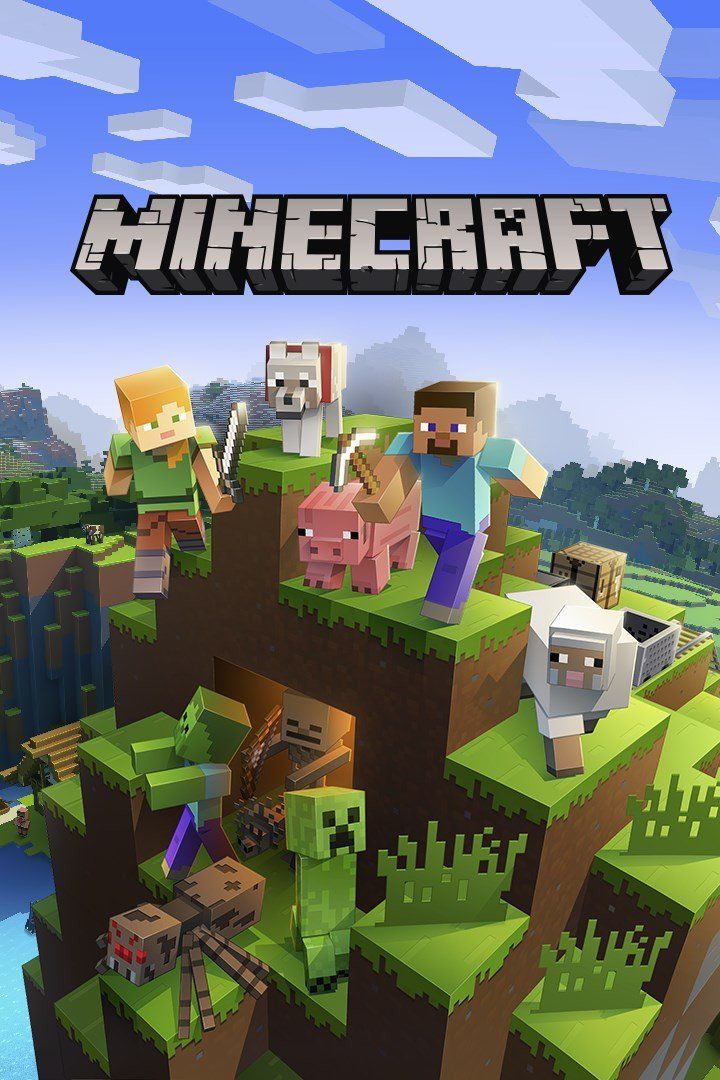 A gaming masterpiece
Available everywhere you play.

Minecraft is an inarguable and complete success. It has sold copies in the hundreds of millions, has a huge following of dedicated players, and lets you unlock your every creative desire. It's also available on every platform imaginable, including Xbox One, Windows 10, Playstation 4, and Nintendo Switch. Play with anyone, and play anywhere.
What is Minecraft with RTX?
Minecraft with RTX isn't an entirely separate product, it's just a new branch of Minecraft building on the Bedrock Edition, and is currently only available on Windows 10 PC's with compatible NVIDIA hardware. Minecraft with RTX seeks to bring all the visual prowress of ray tracing, powered by NVIDIA's 20-series RTX GPU's, to everyone's favorite creative survival game. Right now, Minecraft with RTX is only available as a beta, which anyone can sign up for, but should eventually be available to anyone who has the hardware to run it.
According to Mojang Studios and NVIDIA, there's a chance for Minecraft with RTX to expand beyond Windows 10 PC's as well, including possibly next-gen consoles like the Xbox Series X.
What are the latest news and leaks for Minecraft with RTX?
Minecraft with RTX gets first major update in months, adds the Nether Update—September 3, 2020
After months of practically silence, Minecraft with RTX is getting a major update that brings the beta to the 1.16 Nether Update release, and adds new maps to try out in the Minecraft Marketplace. This is also known as Beta Pack #3.
Mojang Studios releases the Beta Pack #2 update for Minecraft with RTX—May 15, 2020
The beta for Minecraft with RTX has received its first major update, with Beta Pack #2 now being released. There are five new maps to check out, with more gameplay, effects, and textures taking advantage of NVIDIA's ray tracing technology. Exciting stuff, indeed, and shows the progress of improvements in Minecraft with RTX.
The Minecraft with RTX beta has been confirmed for an April 16, 2020 release—April 14, 2020
It's finally here! RTX ray tracing is coming to Minecraft in beta-form on April 16, 2020, through the Xbox Insider Hub on Windows 10. You'll have to be involved in the Xbox Insider program, and you'll need an NVIDIA RTX 2060 GPU or greater to run it. This isn't the full release, but it means anyone with the hardware can now get their hands on the technology and take it for a test drive. We have all the details for how to play the Minecraft with RTX beta.
Minecraft with RTX is "coming soon," according to NVIDIA—March 31, 2020
We still don't have an official confirmation or a definitive date, but according to NVIDIA, ray tracing for Minecraft is "coming "soon". Hopefully, it won't be too much longer now.
NVIDIA releases new videos and guides for Minecraft with RTX—March 31, 2020
NVIDIA has released new videos and guides diving into the tech behind ray tracing in Minecraft, and there's some pretty impressive information here. The videos go over various aspects of Minecraft with RTX, and how creators can get started creating their own worlds and designs with ray tracing turned on. All of this can be found on NVIDIA's website, and is a pretty useful resource to have.
Microsoft offers a comment on the Xbox Series X running Minecraft with RTX demo—March 17, 2020
We reached out for Microsoft to comment on the demo, and they offered us this statement: "Austin Evans saw a technical demonstration designed to show off the capabilities of hardware-accelerated DirectX Raytracing on Xbox Series X. It is not a product announcement." While not a flat out denial that it could come in the future, the Evans demo isn't indicative of any upcoming announcement.
Minecraft with RTX was teased in a demo running on the Xbox Series X—March 16, 2020
Microsoft has openly teased ray tracing support for Minecraft on the Xbox Series X. While nothing has been confirmed, Microsoft did use ray tracing in Minecraft as a technical demo for the technology, while discussing the deep-founded support the Series X will have for ray tracing. The support may not be entirely exclusive to NVIDIA graphics cards since AMD is the company powering the next-gen console.
Where can I watch the trailers for Minecraft with RTX?
We've collected all the official trailers for Minecraft with RTX into one place, that way you can watch them whenever you want. Here are all the trailers for Minecraft with RTX:
The announcement
The beta
The second pack
The third pack
When was Minecraft with RTX revealed?
On August 19, 2019, NVIDIA released a reveal trailer for RTX ray tracing in Minecraft—and it's seriously gorgeous. It utilizes DXR and DirectX 12 (Microsoft's industry standards for ray tracing and other gaming technologies) so that Minecraft can, for the first time, accurately portray lighting, shadows, shaders, textures, and even reflections with perfect accuracy, all in real-time.
The announcement was a little sudden and unexpected but welcomed by Minecraft's passionate community. With ray tracing, Minecraft takes realism to a whole new level without losing anything (even mod support!).
The reveal trailer above really says it all, and it's definitely worth a watch.
What can ray tracing do for Minecraft with RTX?
Before ray tracing was introduced to the gaming world, particle effects and lighting were simulated and artificial, and therefore lacked a dynamic feel. That isn't to say games still couldn't be breathtakingly beautiful without ray tracing, but it did mean there was always a limit that no amount of coding could overcome. With ray tracing, games can track the paths of light through an environment dynamically and in real-time, meaning things like reflections, shading, and patterns of light could look more life-like and authentic.
For most games, this leads to a subtle effect that is incredibly striking when noticed but doesn't necessarily alter the entire feel of a scene. A lot of games are already designed to be realistic, and clever tricks and techniques mean modern "AAA" games can look better than real life with enough power behind them.
Minecraft, of course, has never been built to look realistic or even conventionally beautiful. Minecraft's graphics are meant to be straightforward, flexible, and simple enough that even lower-end hardware can handle them with aplomb. They're not something you forget, but they certainly don't take your breath away.
Hands-on: Minecraft with RTX upgrades got me addicted to ray tracing
In Minecraft with RTX, ray tracing is far more dramatic. Instead of barely-noticeable lighting effects and reflections, ray tracing completely alters Minecraft at its core, leading to a very different feeling game. Minecraft with RTX goes from simple and unassuming graphics to blowing your mind every time you turn a corner. Every screenshot of Minecraft with RTX and ray tracing turned on feels like a talented fan's custom render rather than something that can actually be real. And NVIDIA's site is full of side-by-side comparisons to alleviate your cravings.
NVIDIA and Minecraft haven't been shy about showing the tech off either. Last November, and even earlier this year, they invited a few lucky (and very skilled) Minecraft players to experience Minecraft with RTX, and see what they could build. The result was a showcase of some impressive designs that shows ray tracing even shifts the way you have to think when building in Minecraft. Much like in real life, details become even more critical, with simple things like natural light changing how a scene looks and feels. Updated textures and shading make different blocks give off new emotions and ambiances.
And then, NVIDIA turned around and gave players access to these carefully designed worlds, letting anyone with the necessary hardware explore Minecraft with ray tracing turned on. The results are appropriately stunning, if unpolished and rough around the edges in early beta.
What can ray tracing do for Minecraft? The answer is simple: a lot. The reason behind the answer? Not quite as simple.
How does ray tracing work in Minecraft with RTX?
Ray tracing in Minecraft isn't as simple as flipping a switch (at least, not until it's finished) and accomplishes a lot more than a simple shader pack. Shader packs use pre-existing code and build on top of it, trying to alter the appearance of Minecraft with a rendered layer on top of everything. Ray tracing will be built into the foundation of Minecraft with RTX and will work from the inside out to dynamically alter all of Minecraft. This means better visual fidelity, superior performance, and a subtle shift from pre-generated guesswork to accurate and real-time tracking of lighting and texture information. Those intimately familiar with shader packs may not see as dramatic a shift, but the difference is there.
The effect is most obvious when you're in motion. Static screenshots do a fair job of displaying the tech's more alluring qualities, but those familiar with shaders will claim they've seen it before. When you're in the game, the ability for ray tracing to alter scenes in real-time dynamically is powerful, and clear to see.
So how does all of this work?
Getting the technology up and running in Minecraft with RTX comes down to one main thing: NVIDIA's RTX-capable graphics cards—like those in our roundup of best graphics cards—and Mojang's Render Dragon engine. Ray tracing is just coming to the Windows 10 version of Minecraft: Bedrock Edition at first because only the Render Dragon engine present in Bedrock supports such technologies like DXR ray tracing through Microsoft's DirectX 12, which don't exist in Java right now.
When Mojang set out to build the Bedrock Edition, they needed an engine that could span platforms, no matter the architecture of the processor (like the difference between a phone and a desktop computer), the power available, or the technologies being used. The Render Dragon can support a ton of awesome features, which is evident by looking at the AR magic of Minecraft Earth and its new lighting techniques. At the end of the day, the Render Dragon engine in Minecraft: Bedrock Edition is more modern, flexible, and powerful than the old engine in Minecraft: Java Edition. It runs great if you're on a low-end Android phone or a high-end gaming PC.
It also supports DirectX 12 and Microsoft's industry-standard ray tracing APIs. So, with some work, the Render Dragon engine can tap directly into NVIDIA's powerful RTX graphics cores to deliver real-time hardware-accelerated ray tracing.
A Windows 10 PC + a powerful NVIDIA GPU + Minecraft: Bedrock Edition = a gorgeous and dynamic experience.
How can I play the beta for Minecraft with RTX?
Minecraft with RTX is a pretty big deal, and if you have the setup it's understandable that you'd want to jump in and check out what all the fuss is about. Fortunately, we've already covered everything players need to try out Minecraft with RTX, and while there are a few steps involved (and potential upgrades for your computer), it's relatively straightforward to get ray tracing turned on in Minecraft. To play the beta for Minecraft with RTX, you'll need to:
Check to make sure your computer can handle it. Minecraft with RTX is more resource-hungry than normal Minecraft, but more than that it requires very specific hardware to run. Check the minimum and recommended requirements for Minecraft with RTX to ensure your computer can make the cut.
Follow these steps to enroll and receive the update. The Minecraft with RTX beta runs through the Xbox Insider Hub, and you may need to install some specific Game Ready drivers from NVIDIA as well. Follow these steps to play the Minecraft with RTX beta, and you should be good to go.
When is the release date for Minecraft with RTX?
If you came here seeking a definitive day that you can mark on your calendars, you might walk away disappointed. Mojang and NVIDIA haven't given an exact date for the release of Minecraft with RTX, only that it's coming "within the next year." Considering that ray tracing was officially announced in mid-August 2019, this would put Minecraft with RTX up for a Summer 2020 release date, although that obviously didn't happen. We did get the beta for Minecraft with RTX within that first year, so it's possible that's what NVIDIA and Mojang Studios were referring to. For anything regarding a full release, we'll have to wait for more information.
There is one bright side though: NVIDIA and Mojang have already announced that this update will be completely free. If you have the setup for it, you'll be able to reap the benefits of RTX ray tracing the moment it comes out. Yay! Mojang also confirmed that while ray tracing will launch exclusively on Windows 10 PCs, it will eventually come to other platforms that also support the technology.
Additionally, the Render Dragon engine allows Minecraft to do platform-specific updates to improve graphics or performance depending on the device. Even if your device can't handle ray tracing, you may still notice improvements over time.
There's more information to be found on NVIDIA's Q&A post if you want to take a peek.
Will the Xbox Series X get Minecraft with RTX?
A question on everyone's mind since the moment the Xbox Series X was revealed was "Will Minecraft get ray tracing support?" After all, up until this point ray tracing had been all NVIDIA, with AMD claiming support was coming in the future, but with no definitive information. With ray tracing being touted as a next-gen feature in Microsoft's newest console, which runs on AMD hardware, things were starting to get exciting. But will Minecraft, a very public partner with NVIDIA on ray tracing technology, recieve the same treatment on Xbox Series X?
Related: Everything you need to know about Minecraft on the Xbox Series X
The answer is a resounding probably. Microsoft demoed ray tracing on an Xbox Series X using Minecraft, but later reached out to us and commented that the demonstration was technical only, and not indicative of a product announcement. While this doesn't officially confirm Minecraft with RTX on the Xbox Series X, the fact that it is running in limited fashion makes us extremely hopeful that it is, in fact, coming. Minecraft is one of Microsoft's biggest games, and it only makes sense to make sure Minecraft takes full advantage of the Xbox Series X and it's seriously impressive hardware.
However, even if we can safely assume that Minecraft will receive the next-gen treatment on Xbox Series X, complete with ray tracing, we have no way of knowing when it'll happen. Ray tracing with NVIDIA cards on Windows 10 is still very early on, with missing textures, unstable performance, and general bugs and glitches. There's little reason to believe that ray tracing will be farther along on AMD hardware, which has much less real-world experience running ray tracing in video games.
On that note, it's also possible it won't be considered "Minecraft with RTX" on next-gen consoles like the Xbox Series X, just because RTX is strictly an NVIDIA feature, even if ray tracing technically isn't. So while AMD's newest hardware is ray tracing capable, AMD can't claim to be using NVIDIA's RTX cores in their GPU's.
I would expect ray tracing and other next-gen specific features to come to Minecraft on Xbox Series X in a future update, after launch, through Xbox's Smart Delivery. Microsoft will want to make sure that the experience is a flawless showcase of their new hardware, so it'll probably need a little extra time in the oven. That's alright, because Minecraft itself should be on Xbox Series X day one, thanks to backwards compatibility, and can still benefit from the speed and power of Xbox Series X in other ways.
As for ray tracing, or other visual and performance upgrades, we might have to wait just a little bit longer.
Ray tracing and Minecraft—a perfect fit
Combining the timeless joy of Minecraft with RTX and the breathtaking graphics of modern games seems like a no-brainer, and ray tracing will make that a reality. As you can see from pretty much every example of the tech in Minecraft, it's an impressive transition that makes me a little incredulous, but excited nonetheless. Ray tracing is a big shift for Minecraft, and as it comes to Windows 10 computers everywhere (and hopefully next-gen consoles like the Xbox Series X), players are in for a serious treat.
Are you excited for ray tracing in Minecraft? Are you prepared for its arrival? Let us know in the comments below!
Image 1 of 6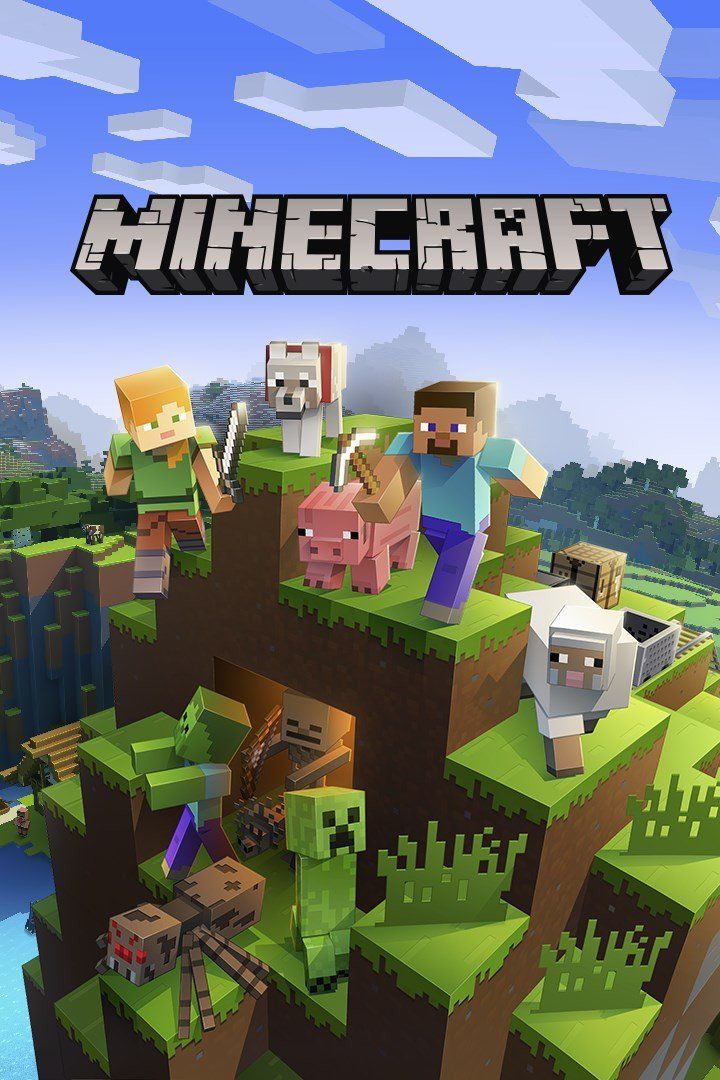 A gaming masterpiece
Available everywhere you play.

Minecraft is an inarguable and complete success. It has sold copies in the hundreds of millions, has a huge following of dedicated players, and lets you unlock your every creative desire. It's also available on every platform imaginable, including Xbox One, Windows 10, Playstation 4, and Nintendo Switch. Play with anyone, and play anywhere.
Xbox Series X/S
Main
What is the Xbox Series X release date?
How much does Xbox Series X cost?
Why you can't preorder Xbox Series X yet
Get the Windows Central Newsletter
All the latest news, reviews, and guides for Windows and Xbox diehards.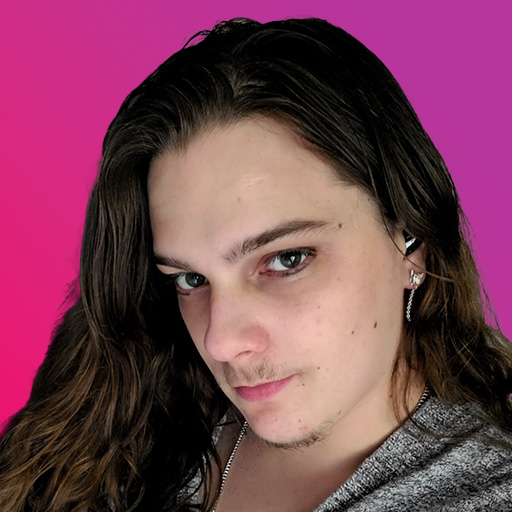 Zachary Boddy (They / Them) is a Staff Writer for Windows Central, primarily focused on covering the latest news in tech and gaming, the best Xbox and PC games, and the most interesting Windows and Xbox hardware. They have been gaming and writing for most of their life starting with the original Xbox, and started out as a freelancer for Windows Central and its sister sites in 2019. Now a full-fledged Staff Writer, Zachary has expanded from only writing about all things Minecraft to covering practically everything on which Windows Central is an expert, especially when it comes to Microsoft. You can find Zachary on Twitter @BoddyZachary.