Xbox Smart Delivery for Xbox Series X, Series S: Everything you need to know
Automatically take your favorite games from Xbox One to Xbox Series X with Smart Delivery.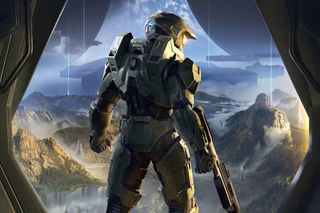 (Image credit: Xbox Game Studios)
Microsoft soon embarks on its next generation of consoles, with Xbox Series X and Xbox Series S dropping this November. The latest in AMD architectures helps bring sizeable performance boosts to gameplay, while a new solid-state storage setup promises drastic cuts to load times. It also couples that power with a new feature dubbed "Smart Delivery," which aims to streamline the shift into the next generation.
The philosophy of Smart Delivery is simple: buy your Xbox games once for versions on Xbox One, Xbox Series S, and Xbox Series X. With platform holders blurring the lines into the next hardware milestone, one license provides access on current devices, with a free upgrade to Xbox Series X and Xbox Series S versions.
Xbox Smart Delivery explained: Everything you need to know
While next-generation consoles traditionally result in harsh splits from former hardware, Microsoft is taking a reworked approach into 2020. The Xbox Series X and Xbox Series S further advocate cross-generation features, spearheaded by backward compatibility and an accompanying new technology dubbed "Smart Delivery."
Microsoft positions Smart Delivery as a solution to help players receive the best available versions of games, scaling from Xbox One to Xbox Series X. Titles that support Smart Delivery will provide free graphical upgrades on Xbox Series X and Xbox Series S, without the requirement to buy a new version of the game. For example, that means if you buy Halo Infinite for Xbox One, an upgraded Xbox Series X or Series S version awaits for the upcoming Xbox flagship at no additional cost.
The one-time purchase eliminates the need to buy multiple versions of games across generations, as formerly seen with Xbox 360 and Xbox One. Microsoft will provide the option of Smart Delivery to all developers and publishers, although games aren't mandated to support the feature. But as the next Xbox console approaches, consumers can take comfort in knowing some games will automatically remain at the forefront when you decide to upgrade.
Smart Delivery expands on Microsoft's current Xbox One X philosophy, which saw some past titles upgraded with free visual enhancements. The 4K assets were automatically downloaded when an Xbox One X was detected, ensuring the best experience on the console. Smart Delivery brings the concept to a broader spectrum of devices, easing the transition for supported titles.
List of Xbox Smart Delivery games so far
Smart Delivery is offered to developers as an optional addition to Xbox Series X and Series S titles, meaning that even with many of the best Xbox One games onboard, not all support the feature. Microsoft already pledged support for the upcoming Xbox Game Studios titles spanning Xbox One and Xbox Series, including Halo Infinite and Gears 5. Various third-party developers have also pledged support, boosted by the Xbox Series X games showcases in May and July.
Below follows the list of Xbox Smart Delivery games for Series X and Series S with confirmed plans to support the technology, once updates become available.
Balan Wonderworld
Bright Memory: Infinite
Call of the Sea
Chorus: Rise as One
CrossfireX
Echo Generation
ExoMecha
Football Manager 2021 Xbox Edition
Hello Neighbor 2
Just Dance 2021
Metal: Hellsinger
Phantasy Star Online 2 New Genesis
Psychonauts 2
Rogue Company
Second Extinction
The Ascent
The Falconeer
The Gunk
Various major third-party publishers have also committed to free next-generation upgrades throughout additional titles, although with further details still to come on the final implementation. Expect new Smart Delivery games to be announced during the months ahead, as Microsoft targets its November 10 launch for Xbox Series X and Xbox Series S.
What do Smart Delivery upgrades bring to Xbox Series X and Xbox Series S?
Xbox One titles that support Smart Delivery will also be "Optimized" for Xbox Series X or Series S, flaunting Microsoft's tagline denoting games designed to leverage the console's hardware. These titles will pack bespoke upgrades when running on the next-generation console, with potential gains in visual fidelity and gameplay performance.
While the possible changes for Xbox Series X and Xbox Series S are endless, the current lineup appears to focus on several fields on interest. Native 4K resolution will become increasingly common, following several titles on Xbox One X that fell below, or utilized visual trickery to achieve, the baseline. Some Xbox Series X and Series S releases have also committed to embracing 120Hz support, with improved framerates boosting fluidity.
The Xbox library also features other possible enhancements, including improved textures, high dynamic range (HDR) support, and ray tracing for more accurate lighting and shadows. The onboard solid-state drive (SSD) is also a secret weapon, slicing load times and improving asset streaming for more complex worlds.
However, Xbox Series X and Series S benefits will differ between upcoming games. For the latest on specific Xbox Series X upgrades, don't miss our list of Xbox Series X Optimized games with their confirmed resolutions and framerates.
How does Xbox Smart Delivery work?
Microsoft hasn't provided firm details on how Smart Delivery will exactly function, with Xbox Series X and Xbox Series S yet to hit the market. However, the promise of convenience suggests a smooth implementation, with a single disc or digital license automatically unlocking the correct version of the game, based on your console.
After purchasing an Xbox One title with Smart Delivery like Halo Infinite, players will presumably be able to download the game on Xbox Series consoles for free, or insert their disc, accessing the next-gen version. The system also works in reverse, if you use an Xbox Series X or Xbox Series S, and head back to Xbox One.
Does Xbox Smart Delivery support physical disc-based games?
Xbox Smart Delivery works with physical disc-based games on Xbox Series X. While previous cross-platform initiatives like Xbox Play Anywhere restricted access to virtual licenses, the benefits of Smart Delivery translate to traditional media, too.
The Xbox Series X ships with a 4K Blu-ray optical drive, enabling existing Xbox One discs to automatically upgrade via Smart Delivery when inserted. While Microsoft (and rivals in the space) continue to push toward the convenience of online distribution, the Xbox Series X hasn't embraced an exclusively all-digital future.
However, the Xbox Series S provides a disc-free experience, cutting the physical drive as an exclusively digital console. That means any existing disc-based Xbox One titles won't work with Xbox Series S and won't be upgraded. And because Microsoft doesn't currently provide an upgrade path from discs to digital licenses, those with physical copies must re-purchase the game digitally to play the next-generation version.
Does Xbox Smart Delivery support digital games?
Xbox Smart Delivery supports digital titles, providing the most streamlined experience when moving to Xbox Series X and Xbox Series S. The feature automatically upgrades your Xbox One copy via Xbox Live, downloading the best version suited to your console. You hit play, with your Xbox handling the rest in the background.
That also allows the disc-less Xbox Series S to experience Smart Delivery. Your purchases from the Xbox One era translate, while purchases made on Xbox Series S will also be compatible with Xbox One consoles.
Does Xbox Smart Delivery also transfer game saves?
Titles that utilize Xbox Smart Delivery will also feature cross-generation saves, ensuring your progression moves between consoles via cloud storage. That allows Xbox One owners to start adventures on the existing console family, picking up where they left off with Xbox Series X or Xbox Series S.
While Xbox Smart Delivery helps enable multiple versions of games, they're still the same fundamental experience. Your game saves and earned Xbox Achievements will transcend generations, both forward and back, with a graphical boost to pair.
Do all free next-gen upgrades use Xbox Smart Delivery?
Various third-party publishers have committed to free cross-generation upgrades, supporting the leap from Xbox One to Xbox Series X or Xbox Series S. Microsoft's Smart Delivery system is a standardized, hassle-free implementation, with dozens of titles already committing to free upgrades with no strings attached. However, some have also explored their own upgrade paths, introducing free upgrades outside of Smart Delivery. It gets a little confusing — but hold tight.
Electronic Arts, Activision, and 2K Games are among the first publishers establishing separate upgrade systems diverging from Microsoft's Smart Delivery. However, the implementation varies, with small discrepancies making the landscape a little more complex.
For example, with FIFA 21 and Madden NFL 21, Electronic Arts has cooked up an upgrade promotion dubbed "Dual Entitlement," where users manually claim their free upgrade before a set date. Games like NBA 2K21, Call of Duty: Black Ops Cold War, and Control restrict their promotions to specific editions of the game, pushing users towards more expensive bundles. Upgrades differ on a case-by-case basis and may require some additional research.
Is Xbox Smart Delivery coming to PC?
While the Xbox ecosystem now extends far beyond Xbox consoles, Microsoft has not indicated Xbox Smart Delivery features will head to PC. Games on PC are often scalable by nature, allowing users to change resolution, framerate, and other graphical settings based on your hardware. It makes the concept of "Smart Delivery for PC" essentially irrelevant, highlighting the existing flexibility granted by PC titles.
Xbox Series X/S
Main
What is the Xbox Series X release date?
How much does Xbox Series X cost?
Why you can't preorder Xbox Series X yet
Get the Windows Central Newsletter
All the latest news, reviews, and guides for Windows and Xbox diehards.
Matt Brown was formerly a Windows Central's Senior Editor, Xbox & PC, at Future. Following over seven years of professional consumer technology and gaming coverage, he's focused on the world of Microsoft's gaming efforts. You can follow him on Twitter @mattjbrown.