How to play the Minecraft RTX ray tracing beta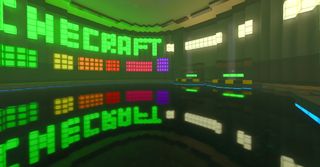 (Image credit: Windows Central)
Minecraft RTX means Microsoft's ongoing partnership with NVIDIA brings the power of ray tracing to Minecraft, via its GeForce RTX platform. Now available via Minecraft for Windows 10 in beta, the update enables official real-time ray tracing, promising advances to lighting, shadows, and more. We've wrapped up what you need to know about the Minecraft RTX beta and how to play.
Products used in this guide
What is the Minecraft RTX ray tracing beta?
Minecraft's ray tracing support hooks into NVIDIA's RTX platform, promising substantial improvements in lighting and shadows for heightened visual fidelity. While those enhancements may contrast with the simple, voxel stylization of Minecraft, the leap in light, shadows, and reflections upgrade its appearance while retaining the hallmarks. It's a new look for Minecraft, introducing a new way to experience the bestseller on Windows 10 PCs.
Minecraft RTX has launched exclusively via the Windows 10 client (the Microsoft Store version) and tied to NVIDIA hardware compatible with its RTX platform. While Microsoft has demonstrated ray tracing on prototype Xbox Series X hardware, the NVIDIA-backed solution is the first official, public-facing solution available. It's exclusive to Minecraft for Windows 10, over the legacy Java client, due to the requirement of the new Bedrock engine.
We went hands-on with Minecraft RTX support back in 2019, demonstrating sizeable improvements over the vanilla experience. Those upgrades introduce an all-new tone to the Minecraft sandbox, with an added sense of depth and context throughout the world. It also looks astounding, representing Minecraft in its best form yet.
If your PC is capable of handling it, RTX is a must-try for Minecraft fans. Have a look at our collection of the best graphics cards available now if you need an upgrade.
How to play the Minecraft RTX beta
Minecraft RTX requires Minecraft for Windows 10 (opens in new tab), its latest PC client available exclusively via the integrated Microsoft Store within Windows 10. While starting at $30 for the Starter Collection, existing Java users can also leverage a limited-time upgrade program for an opportunity to secure the latest Minecraft fork for free.
The open Minecraft RTX beta is hosted via the Xbox Insider Hub application for PC, its in-house platform for flighting pre-release Windows 10 gaming applications. The RTX beta is available as a separate branch to the existing non-RTX enabled beta for Windows 10.
The formal step-by-step process for installing the Minecraft RTX beta follows below.
Install Minecraft for Windows 10

(opens in new tab)

via the Microsoft Store.
Install the Xbox Insider Hub

(opens in new tab)

app via the Microsoft Store.
Open the Xbox Insider Hub app.
Click the Insider content tab on the left-hand menu.
Click the Minecraft for Windows 10 tile.
Click Join.
Select the Minecraft for Windows 10 RTX Beta. Ray tracing isn't available via the standard "Minecraft for Windows 10" beta option.
Click Accept. Minecraft will automatically install the RTX Beta build via the Microsoft Store.
Once installed, the RTX is enabled via the Minecraft for Windows 10 application.
For those running the existing Minecraft for Windows 10 beta, a switch to the RTX-enabled beta branch is required. Switching from the former beta branch to the RTX beta will reinstall the game via the Microsoft Store, also deleting all Minecraft worlds in the process.
Microsoft recommends players to navigate to
LOCALAPPDATA%\Packages\Microsoft.MinecraftUWP_8wekyb3d8bbwe\LocalState\games\com.mojang\minecraftWorlds
and back up any folders for saved worlds to avoid losing progress. The step-by-step guide to installing the Minecraft RTX beta for existing beta users follows.
Open the Xbox Insider Hub app.
Click the Insider content tab on the left-hand menu.
Click the Minecraft for Windows 10 tile.
Click Manage.
Select the Minecraft for Windows 10 RTX Beta.
Click Done. Minecraft will automatically install the RTX Beta build via the Microsoft Store.
The Minecraft RTX beta is usually behind the public release of Minecraft, let alone the beta release, simply because additional work is required for every update to enable RTX ray tracing. Even if you've enrolled in the Minecraft RTX beta properly, RTX will only be available if you have compatible hardware, the game is fully up-to-date from the Microsoft Store, and you're playing on one of the pre-designed RTX maps available in the Minecraft Marketplace.
NVIDIA Game Ready drivers
To properly enjoy Minecraft RTX in all its ray tracing glory, you'll also need to make sure you have the latest Game Ready drivers from NVIDIA installed. These drivers are GPU specific and enable new and experimental features in games that your GPU hardware can take advantage of. While you can technically play Minecraft RTX without these drivers, nothing will work properly at all, and the game will be more or less unplayable with ray tracing turned on. To ensure you're always up-to-date with the latest NVIDIA Game Ready drivers, follow these steps:
Install GeForce Experience

(opens in new tab)

from NVIDIA.
Head to the Drivers tab, right next to the Home tab in the upper left-hand corner of the screen.
NVIDIA may suggest the latest Game Ready drivers for you if you haven't already installed them. Install them from this screen.
If NVIDIA doesn't suggest anything, you can check for updates using the button in the upper right-hand corner.
NVIDIA GeForce Experience will download and install the latest Game Ready drivers for you.
Once you're fully up-to-date, you're ready for Minecraft RTX.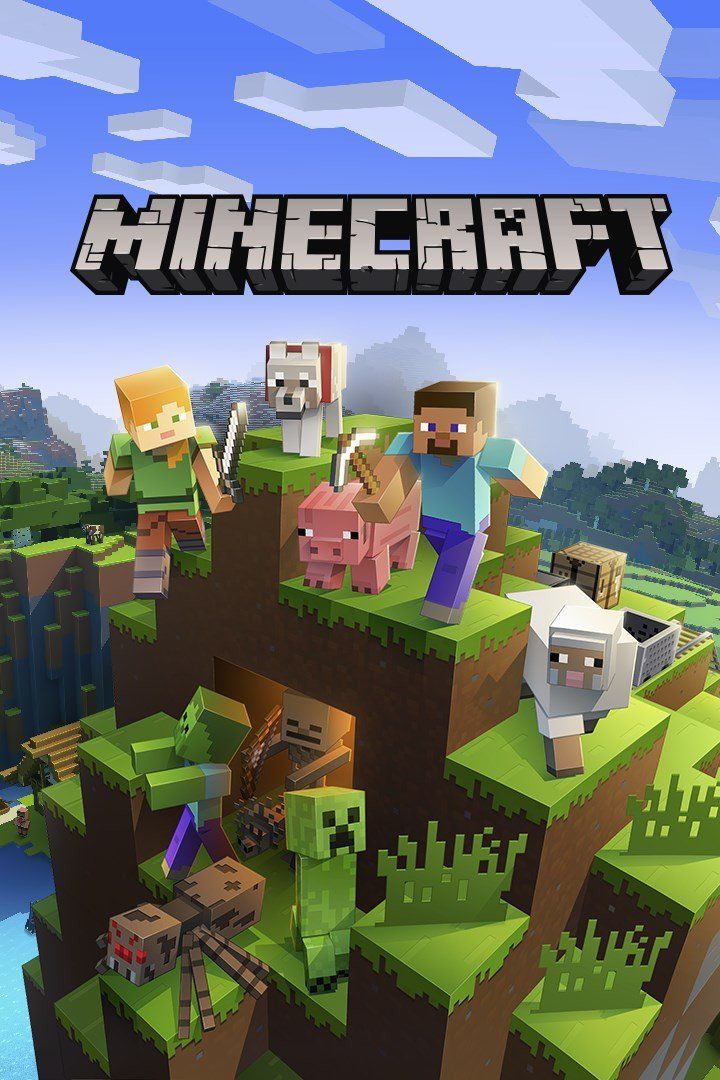 RTX compatible
(opens in new tab)
Microsoft is bringing ray tracing exclusively to Minecraft for Windows 10, first available via the RTX beta test. This version features the full modern Minecraft experience, including cross-platform multiplayer and purchases with Xbox One, PlayStation 4, mobile, and more.
How to turn on Minecraft RTX ray tracing
Minecraft RTX ray tracing can be enabled and disable on the fly, via
Settings > Advanced Video > DirectX Ray Tracing
or using the semicolon on your keyboard
;
as a hotkey.
However, with Minecraft's RTX beta still in the early stages, Microsoft has limited which worlds support its ray-tracing solution. From the initial RTX beta launch, ray tracing is only supported via "RTX-enabled" worlds from the Minecraft Marketplace, or by using your own ray tracing-capable resource pack.
"To experience ray tracing, you can either download a free RTX enabled world from the Marketplace," states Mojang. "Or create your own textures that make use of the physically-based rendering system and sideload them into the game."
The Minecraft RTX beta launched alongside six maps designed for ray tracing, created by various community members, but more have since been added in additional updates.
Does my PC run Minecraft RTX ray tracing?
Minecraft ray tracing support leverages NVIDIA's RTX platform, designed specifically around RTX-capable graphics cards. Its latest 20-series cards feature dedicated hardware to accelerate ray tracing, ensuring enabling the feature doesn't tank your framerate. If necessary, you can check out all the minimum and recommended requirements for Minecraft RTX before attempting to access the beta.
NVIDIA states users should use GeForce RTX 2060 graphics card or newer, encompassing the full 20-series lineup. While desktop-class RTX graphics cards lead in performance, a vast range of laptops also feature RTX capabilities. Here's the full list of RTX-compatible graphics cards that work with Minecraft's RTX beta.
GeForce RTX 2060
GeForce RTX 2060 Super
GeForce RTX 2070
GeForce RTX 2070 Super
GeForce RTX 2080
GeForce RTX 2080 Super
GeForce RTX 2080 Ti
Titan RTX
When in the market for a 20-series upgrade today, NVIDIA's GeForce RTX 2060 Super is our recommended pick for high performance while on a budget. It surpasses the baseline for Minecraft and other RTX-enabled titles while providing additional overhead compared to entry-level 2060 cards. Opting for RTX makes Minecraft significantly harder on the GPU, but this card handles the next generation of ray tracing like a champ.
Start with RTX
NVIDIA GeForce RTX 2060 Super
The 20-series GPUs from NVIDIA offers some serious power, including ray tracing and deep learning super sampling (DLSS), which uses AI to help deliver the right level of performance at all times. This Minecraft RTX-compatible card has 8GB GDDR6 and a boost clock up to 1,650 MHz, providing a slight upgrade over entry-level cards, with a balance of performance and affordability.
The mobile work demands on-the-go solutions, with this Dell G5 15 our preferred RTX laptop for Minecraft. The option of robust hardware configurations and topped out with the RTX 2060, it covers all gaming essentials, with the added benefit of an RTX-compatible card. That includes ray tracing and deep learning super sampling (DLSS) compatibility, both supported by the Minecraft beta.
RTX on the move
(opens in new tab)
The Dell G5 15-inch gaming laptop is one of the most balanced picks for RTX graphics, with a budget-friendly offering over other laptops, forgoing an aggressive "gamer" design, and sporting Dell's excellent post-purchase support. The RTX 2060 is joined by an Intel Core i7-8750H processor and 8GB of RAM, the latter being upgradable.
Windows Central Newsletter
Get the best of Windows Central in in your inbox, every day!
Matt Brown was formerly a Windows Central's Senior Editor, Xbox & PC, at Future. Following over seven years of professional consumer technology and gaming coverage, he's focused on the world of Microsoft's gaming efforts. You can follow him on Twitter @mattjbrown.
Windows Central Newsletter
Thank you for signing up to Windows Central. You will receive a verification email shortly.
There was a problem. Please refresh the page and try again.