The first commercial for the Chinese Xbox One is...very game-uncentric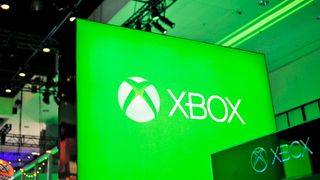 Before the formal debut which is planned for September this year, Microsoft and its Chinese joint-venture partner BesTV just brought the Chinese version of Xbox One to China International Cartoon & Game Expo (July 10 - 14, in Shanghai), for a brief demonstration. A quite lengthy commercial for the console was revealed, highlighting the Chinese Xbox One's, um, for lack of better words, let's say "highly localized functionality and marketing strategy".
Here is the video itself, in Chinese, for your enjoyment. There are English subtitles, but sadly they are blocked by all those human heads. I'll try to explain what exactly happened in the video below.
(Note: Video is not available on YouTube, so you may need to watch from a web browser)
A high school student comes back home.
His mother, who's watching some kind of video on the Xbox One, paused the video with a quick voice command, to greet her son.
The kid settled down on the sofa, launching Forza 5, and played for a tiny little bit, 1 second or so.
His mother is not exactly happy about this, telling the kid to "play with that AFTER finishing your homework".
At this very time, Skype on Xbox One rings. The kids picks up the call with a voice command.
The caller turns out to be... His math teacher, reminding him to do his homework, plus have a look at trigonometry courses on Khan Academy.
The kids produces a Surface, launches the Chinese version of Khan Academy on both Xbox One and the Surface, and started to practice problem-solving.
After about 5 seconds, the mother came reminding again, "Time to practice your English, son!"
The kid gets rid of Khan Academy, and launches an app literally called "Learn English" on Xbox One. Apparently there's a voice command for that.
The kids reads along, unlocking an achievement in the process.
Again, the manipulative mother interrupts, proposing to purchase a new study-focused app for her son.
And she does just that, purchasing a new app from the Chinese-specific Xbox One app store, with a combination of gesture and voice command.
Surprise, the mother didn't even force her son to try the new app on. Instead, she allowed him to play games or watch TV as much as he likes, for he somehow just managed to finish his homework in a total of... about 11 seconds?
So the kid proceeds to watch a TV show through BesTV's video on-demand network.
And that's it, end of video, thanks for coming.
Many have been infuriated by Microsoft's keynote on E3 2013, saying it was not game-centric enough, with too much TV and generic entertainment. Well, if that was "unfocused", this is... I don't even know what to call it. The clip is 3:20 in total length, yet it's not so hard to count every single frame actually featuring games (sorry, shouldn't use plural here, my bad).
Yes, Chinese parents tend to have such notion that kids should not have simple, pure fun. For every ounce of fun had, there must be something learned from it. This is especially true with video games, which has so far in the Chinese mainstream opinion been supposed to be exclusively for little kids. Back in the days when game consoles were not banned in the country, for every game advertisement, there usually comes this side-note saying "电子游戏,开发智力" (Video games help kids develop their intelligence), effectively marketing game consoles not as game consoles, but study-helper devices.
But now we are sitting on the 14th year into the 21st century, when the generation of Chinese born in 1980s (myself included), who grew up along with the entire video game industry, are already having their own offspring. Shouldn't we, who are still playing video games, and probably doing so together with our kids, be Microsoft's primary target audience? Why so kid-centric? Why is this all about studying? Where are the games? Microsoft, do you want to sell Xbox One for what it really is in China or not? Plus, why don't you bother finding a couple of professional actors and a serious scriptwriter? This clip is essentially 200 seconds of materialized and consolidated shabbiness. Have a look around major social media networks like Sina Weibo, the entire Chinese internet is now laughing at and mocking this commercial. What a shame.
Meanwhile, let's have a look on the bright side of life. This video clip does have some good news to offer, if we look at it from the right angle:
Kinect has Chinese voice commands. Good localization!
Forza Motorsports 5 will be there in the Chinese Xbox One game lineup. Not bad!
I'm a bit concerned about how the mother and son keep going back to the home screen while switching between apps. Does this mean the Chinese console, with its (probably heavily) modified firmware, has trouble handling app switching?
The Chinese Xbox One will be formally demonstrated on China Joy (end of July), and hit retails by September. We will keep an attentive eye on this.
Source: A9VG, via WPDang
Get the Windows Central Newsletter
All the latest news, reviews, and guides for Windows and Xbox diehards.