French regulator opts to drop Windows 10 privacy complaints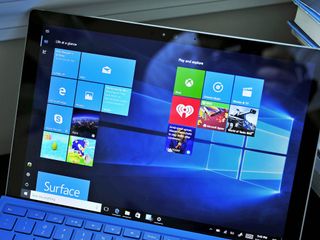 A French regulator has elected to drop privacy complaints it levied against Microsoft over data collection Windows 10. The complaints, brought by France's Commission Nationale de l'Informatique et des Libertés (CNIL) in 2016, initially charged that Microsoft was violating privacy laws by collecting "excessive data" with Windows 10. However, it appears recent privacy-focused changes in the Windows 10 Creators Update have sufficiently assuaged the CNIL's concerns, leading the regulator to close the issue (via Thurrott.com).
Several factors contributed to CNIL's decision. One of the bigger points is related to the new setup experience for Windows 10, which now gives users more granular control over what data is collected. CNIL also claims that Microsoft has reduced the amount of data collected under at its "base" level by "nearly half."
Other, smaller reasons cited for dropping its complaints include:
Inserted information in accordance with Article 32 of the law "Informatique et Libertés";
Made requests for authorization from the CNIL for its anti-fraud treatment;
Privacy Shield to govern international transfers of personal data;
Put an end to the deposit of cookies without prior compilation of the consent of Internet users when consulting most of its Windows 10 websites and committed to do so for the whole before September 30, 2017.
Microsoft has taken some heat when it comes to privacy concerns in Windows 10. This led the company earlier this year to detail exactly what data it collects and why ahead of the Creators Update release. It appears, at least for CNIL, the steps taken in the Creators Update to make said data collection a little more transparent went far enough.
Windows Central Newsletter
Get the best of Windows Central in your inbox, every day!
Dan Thorp-Lancaster is the former Editor-in-Chief of Windows Central. He began working with Windows Central, Android Central, and iMore as a news writer in 2014 and is obsessed with tech of all sorts. You can follow Dan on Twitter @DthorpL and Instagram @heyitsdtl.
Bad move by the French, Microsoft somehow managed to weasel their way out of being fined heavily for continued data mining practices by Windows 10. Why do you think they had to make a custom version of the OS for China, because of how invasive Win10 is; Just how far has Microsoft fallen from the days of their Scroogled campaign and impecable Privacy Protections; now under Nadella Microsoft can't wait to data mine all its users push ads directly through the OS, even in the damn Start Menu, and sell all user data to whoever will pay. Never thought Microsoft would sink to the level of Google when it comes to data mining its users.

I suspect you have no idea what you're talking about. Do a tiny bit of actual research and you'll find that Microsoft and Apple are serious about privacy because they don't make money from it. Those two companies make money from software, hardware and services whereas advertising is how Google makes over 95% of its profits which reach into the billions.

Sorry to call you out on a small line of your comment that I think is absolutely untrue "I suspect you have no idea what you're talking about." Using the word suspect is not true, kindly replace with "I know you don't have any clue what so ever about what the heck you are talking about" and that will make it true, notice how subtle I rephrased it. Its all in the subtleness. John20212 note above is not a comment, It is RANT, a baseless one for that matter.

You can opt in or uncheck it. The usage data which they are collecting without providing options are nothing related to Privacy and it is anonymous for improving services. Google method is entirely based on User data collection for targeting ads for user. Somewhat, Google is also going to change it's model in upcoming days.

Here's the thing though. You can't *KNOW* you've opted out, since you can't verify that in the source. You can't opt out of *all* (known) telemetry without going to great lengths. It does break privacy, in that if I'm doing whatever, then I turn on a VPN, the telemetry is coming out from behind the VPN now. The telemetry knows who I am before the VPN, and after, so they can easily identify what I'm doing behind aforementioned VPN.

Yeah... no. Microsoft satisfied the French that they were complying with the law. That's it, that's all. If Microsoft does continue data mining practices in Windows 10 then those practices are in accordance with relevant laws. Don't like it? Lobby the government to change the laws. As for China, are you really going to hold up the Chinese government as a model that others should follow? If they wanted to prevent Microsoft collecting user information in China it was probably because they thought it was the US government spying on its citizens and they are determined to be the only government that does that.

Agreed. Using China as any sort of model when it comes to technology is laughable. Try searching "Tiananmen Square" in Beijing and get back to me on what you find.

The US government spies on everyone don't kid yourself. Apple, Google and Microsoft all help them too. I should add Facebook the greatest tool the CIA ever had.

Ads in the start menu? Never seen one

China government edition does not equal 'privacy' to user. May be from Microsoft; but for users, far from it.

Are you serious about your above stated sentence?? Dude just think of some normal guy like you probably studying or doing a 8 hours job somewhere. Do you think MS or anyone has any sort of interest in your private life? As far as I know the data collected by MS is for betterment of users. What users like to do most and which application or settings being used mostly, so that they can improve that for us.

Doesn't matter. Best for all involved to have matters like privacy properly organized.

It appears that in modern age, fines are just a means to a goal. Not the goals itself. Hooray!

The Chinese probably made Microsoft give them a back door so it would be easier to hack in. Like the US government did.

There should have been a clear Right to Privacy clause in the Bill of Rights!

What an un-French turn of events!

Creators update cut the spyware by almost half, yet it's still a humongous list and contains personally identifiable information: https://www.change.org/p/jerry-berg-microsoft-needs-to-add-an-off-option...