Friday Videos: Wing and Vox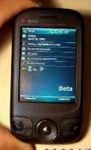 After the jump: Two YouTube videos sure to make you jittery with anticipation this Friday afternoon. Previews of the upcoming T-Mobile Wing (though there are rumblings implying the name will change (opens in new tab)) and the HTC Vox.
Still no firm dates on when either of these will make it to the states, though the rumor is we should see the Wing at the end of May for only $249 (I can't believe that!). The Vox on Orange's network sold out already across the pond, so even importing and unlocking isn't an option right now. So while you wait, go on and watch some nice shiny phones after the jump.
Here's the T-Mobile Wing / HTC Atlas, courtesy of MyMobile911
...And the Vox:
Windows Central Newsletter
Get the best of Windows Central in your inbox, every day!
I have to say the Vox is kinda cool....the overall package is very weel designed and quite attractive. I'm not sure I'd take it over the Cingular 8525 since the qwerty keyboard is a bit small and it might be best suited to like text messaging. That being said I really like this phone a lot.
The Wing on the other hand really doesn't blow me away an in real way....that's not to say it isn't nice, just that it has a feeling of been there done that.