Why Thunderful Games is embracing Xbox Game Pass, and the future of indie development with Agostino Simonetta
Some thoughtful discussions with Thunderful Games.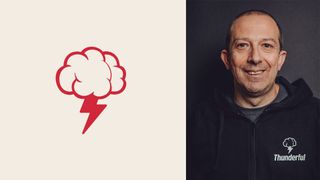 (Image credit: Thunderful Games)
Once upon a time, Xbox was the subject of criticism for how it was treating smaller, independent developers. A variety of developers effectively swore off working with the firm again during the Xbox 360 days. Microsoft's direct-to-digital "Xbox Live Arcade" titles faced both praise and criticism — winning praise for raw creativity and value, but high-profile critique stemming from sub-par terms for developers. Microsoft's "indie" self-publishing store was also buried and hidden away from more prominent storefronts on the Xbox 360, as publishers gate-kept distribution methods and the types of games that would get green-lit.
Fast-forward to 2023, and we live in a very different world. Indie games of all shapes and sizes now feature alongside the biggest-budget AAA-published titles on equal footing on the Xbox store. Platforms like Steam have further democratized access to tools and audiences, creating massive success stories like Minecraft and Among Us. Microsoft also tripled down on its publishing support for independent developers, many of whom take the creative risks that larger shareholder-driven publishers often seek to avoid. Microsoft's ID@Xbox program has paid out billions of dollars to its partners, and platforms like Xbox Game Pass have become a source of investment and instant audience growth for new franchises and new ideas.
One person responsible for that turnaround is Agostino Simonetta. Formerly of ID@Xbox, Agostino "Ago" Simonetta now heads up publishing at Thunderful Games as Chief Games Officer. Thunderful is a vibrant up-and-comer known for the Steamworld universe, the acclaimed Xbox-exclusive Planet of Lana, and the recent Mad Max-meets-Metroidvania Laika: Aged through Blood.
Recently, we caught up with Ago to learn more about Thunderful, its thoughts on Xbox's strategy, and the wider future of gaming.
Note: some responses have been edited for brevity and clarity.
A Thunderful history
While the Thunderful name has been around for a while, the company's DNA dates back decades, across various mergers and acquisitions. The Thunderful brand emerged as a unified entity in 2017 as the Thunderful Group, with Thunderful Games sitting beneath that business operation as the company's game publishing arm. Agostino Simonetta was previously at Microsoft, leading ID@Xbox on the European side for 7 years, before moving to oversee Thunderful's burgeoning gaming business in 2021. Simonetta also previously grew the self-publishing arm at PlayStation, starting with the PSP Minis program, and previous decades in production, working with Sega and other publishers.
A common thread for Simonetta over the years has been working for smaller, independent teams, and it was this history that spurred him to jump ship from the big corporate beast that is Microsoft, over to the cheerful climbs of Thunderful Games. "When I left back then, I wasn't running away from Xbox," Simonetta remarked, "I love that team, and I still meet with them on a regular basis. I was just at that point in my career where I wanted to retread some of the experiences of my past, so I joined Thunderful."
Thunderful is by no means a tiny team, especially when you factor in the wider Thunderful Group. The company expands beyond games, into toy distribution, developer support, consultancy, and more. However, it's lean and mean with a bright growth trajectory ahead of it.
Simonetta remarked that he doesn't like the term "indie," owing to its mixed connotations. I've heard the sentiment often from individuals at Xbox and other publishers, especially in an era where an "independent" developer can have hundreds of employees with multi-million dollar revenue streams, yet get conflated with smaller games built by teams of dozens or even less. I asked about Thunderful's identity in a landscape where publishers like Devolver, Team17, and others often described as "indie" have an expanding footprint.
Simonetta said that gamers ultimately don't care about the structure of a publisher, and are more concerned, ultimately, with games. "Hopefully, gamers will know Thunderful as a developer of great products. I don't know that gamers care much about the business-to-business aspects or some of the other stuff," Simonetta continued, "one of the things we often thought about was 'how do we know we're doing a good job?', 'why are we here?' I think where we go to was, 'we want to make sure the products we work on will create fantastic gaming memories for people. When you play Lost in Random or Viewfinder, whether it's games we've built internally or externally. We want to make sure we did our best to create things people will remember for years to come."
"I'll give you an anecdote, I was on a flight to DICE and a guy next to me noticed that I was working on a Thunderful presentation. He was like, 'Did you work on The Gunk? I loved that game, I played it on Game Pass with my son,' and when I think about our portfolio strategy, that really is the core of what we want to do — we want people to create memories for years to come."
Navigating the storms of change, the Thunderful way
2023 has been a strange year for gaming. The drought and strife of the pandemic years is over, and it has led to one of the most densely-packed years for high-quality games in perhaps over a decade. However, we've also seen a lot of structural upheaval. Major publishers like Epic Games have seen mass layoffs, we saw Unity trip over itself by altering its contract deals for developers, and we've seen companies like Embracer shut down studios and cancel projects. We've also seen subscription services like Xbox Game Pass rise to the fore, and we've seen a mixture of celebration and nervousness from the industry over what subscription services might mean for gaming.
I asked how Thunderful is navigating upheaval in the wider gaming ecosystem, and embracing uncertainty in uncertain times.
"Over the years, we've seen so many business models change. So many ecosystem changes. We saw the launch of iOS and mobile gaming, the opening up of Steam, we've seen free-to-play come to console. I was part of the team that launched PS Plus, and helped contribute to Xbox Game Pass. I also contributed to launching free-to-play on PlayStation. New business models and new ways of creating always create nervousness. I think it's natural. New business models don't tend to replace old business models overnight. Business models evolve due to consumer needs, and technological evolution — digital distribution enabled the indie movement to grow. Very few companies can stop evolution simply because they don't like it."
"With Xbox Game Pass and PS Plus, the keyword is access. Access and enabling people to play things they wouldn't necessarily buy. We're still learning. Will these services replace transactional businesses? There are a lot of opinions. When we launched The Gunk, it was so fantastic for the team to see hundreds of thousands of people playing immediately. There are a lot of thoughts about whether services like Game Pass, PS Plus, or free-to-play can damage a game, but indie developers are often a lot more open and transparent with feedback than bigger publishers. Some indies have been able to deliver their vision, and launch their product as a result of support from Game Pass or PS Plus. Any business model that enables a company like Thunderful, or bigger or smaller, to have a great business is more than welcome."
As games and technology evolve alongside each other, I asked Simonetta to predict how new tech like generative AI might impact game development. Fad or future? We've seen NFTs trend and then vanish as soon as they appeared, after all.
"There's a famous quote from Bill Gates that ran something along the lines of, 'people overestimate change in the short term, and underestimate change in the medium to long term.' So, there's often quite a lot of excitement with new technologies, whether it's VR or web3 and so on," Simonetta elaborated, "If you can get it right, being at the forefront of a new technology can make a business very successful. If I had to point to one thing, it would be 'citizen creators.' We're seeing creator citizens in platforms like Roblox and Fortnite, where you can create your own games. The fact Unity and Unreal have free-to-access tiers — we're seeing so much more input coming from citizen creators. Human beings are creative animals, from cave paintings to music, to interactive experiences today. We're seeing entire game worlds emerge via fan fiction and creator content from Five Nights at Freddy's to the Backrooms, and things like that. You can imagine what it might be like if we remove technological barriers to player-led experiences using AI, or perhaps not even with AI, via asset stores and things like that — I think that's what we're going to see more of via the digital revolution that really started with the indie movement."
Another major industry earthquake happened recently, in the form of the big Xbox-Activision merger. During the Xbox earnings call yesterday, Microsoft's CFO noted that Xbox's revenue is expected to grow by up to 50% as a result of the merger, giving Xbox control of Call of Duty and other massive games. I asked Agostino if there are any concerns that Microsoft's focus on being a publisher in its own right could impact smaller outfits like Thunderful.
"You know, the ABK deal has been an ongoing job for so many people, so firstly I'm glad that chapter is over for everyone so that those involved can take a well-earned break, and I'm equally glad that the chapter is over, so we can all once again focus on talking about games. Ultimately, when companies of the size of Microsoft or their peers, change their business models, launch new platforms or do major acquisitions — What does not change is that content is king."
Agostino explained that for Microsoft, the deal was for far more than Call of Duty, echoing comments from Xbox lead Phil Spencer and others, "For Xbox, the deal was about so much more than Call of Duty and other top tier titles, with a back catalog of standout games and IP, Xbox is now in a better position than ever to reach its goal of having billions of players through Xbox platforms as they've spoken about before."
"From Thunderful's perspective, this does not signal the beginning of the end for indie publishers working with Xbox, we have a strong relationship with Xbox as well as other platforms and have zero doubts regarding Xbox's commitment to independent games and development teams. Independent games are part of the fabric of the games industry, gamers love them, and are a huge source of innovation that no platform can ignore."
A Thunderful future
Our Top Gaming Recommendations
A huge thank you to Agostino Simonetta for joining us!
At the Xbox Partner Showcase on October 25, 2023, Thunderful unveiled another upcoming Xbox game titled IKARO: Will Not Die, from the developers of the acclaimed Powerwash Simulator. Alongside Microsoft, Thunderful seems keen to continue the partnership between the two companies, joining other similarly-sized publishers like Paradox and 11 Bit Studios.
Thunderful is showing no signs of slowing down on its content aspirations, having recently launched Lego Bricktales, Planet of Lana, and Laika: Aged through Blood earlier this past summer. The era of digital distribution and the opening up of stores like PlayStation, Xbox, Steam, and others to independent studios has cut down some of the barriers for developers of all shapes and sizes. With European legislation on the horizon that would force Apple and Google to further open up their mobile operating systems to mirror that of Windows next year, the promise of another digital revolution as described by Simonetta might be on the horizon. The opportunities for creators and customers alike are pretty bright right now, even if there is some turmoil in some corners of the industry today — demand for content should be greater than ever before in the coming years.
Get the Windows Central Newsletter
All the latest news, reviews, and guides for Windows and Xbox diehards.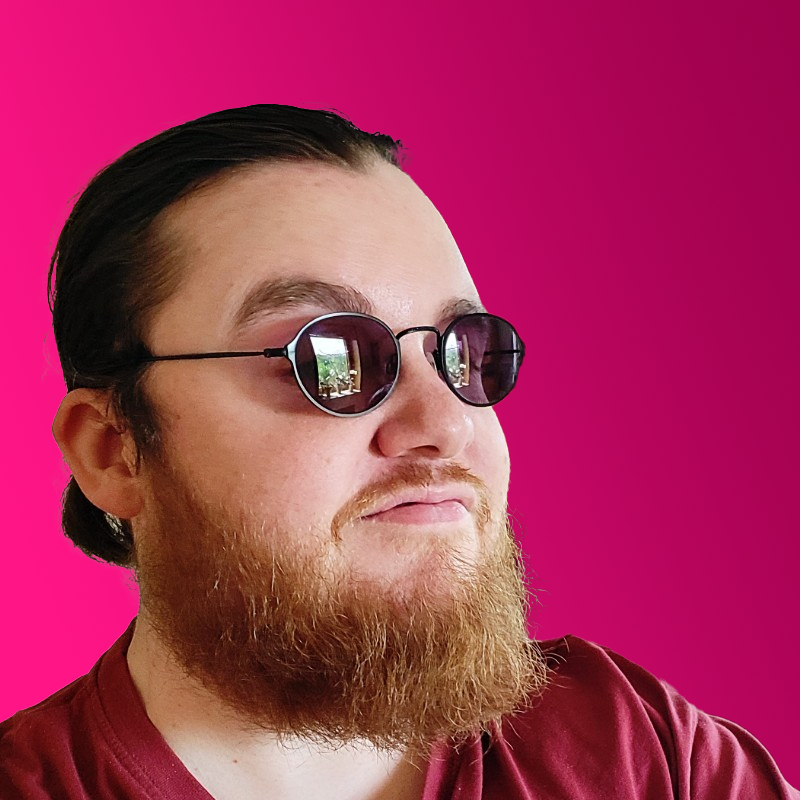 Jez Corden a Managing Editor at Windows Central, focusing primarily on all things Xbox and gaming. Jez is known for breaking exclusive news and analysis as relates to the Microsoft ecosystem while being powered by caffeine. Follow on Twitter @JezCorden and listen to his Xbox Two podcast, all about, you guessed it, Xbox!