Call of Duty MW2 and Warzone: Season 4 Reloaded—Release date, new maps and modes, and The Boys Crossover
Its Superheroes vs Operators on the battlefield.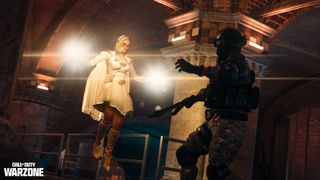 (Image credit: Activision)
The clock is ticking down to the launch of Call of Duty: Modern Warfare 2 and Warzone Season 5, but in the interim the folks at Infinity Ward—with additional support from Activision Central Design, Activision Localization Dublin, Activision QA, Activision Shanghai, Beenox, Demonware, High Moon Studios, Raven Software, Sledgehammer Games, Team RICOCHET, Toys for Bob, and Treyarch—are still dropping content to keep things fresh as Season 4 reaches its midway point.
Some of the Season 4 Reloaded content was previously teased in the detailed info drop for Season 4's initial launch, but there were plenty of big secrets left to unveil including a Call of Duty crossover event with The Boys.
Call of Duty Season 4 Reloaded—Release date
Season 4 Reloaded is scheduled to formally kick off on Wednesday, July 12 at 9AM PT/12PM ET across all platforms and both Modern Warfare 2 and Warzone simultaneously. Detailed patch notes for the update will be released closer to the update's launch.
Call Of Duty: Modern Warfare 2 Season 4 Reloaded—New map
Unfortunately for MW2 Multiplayer fans the core game often gets the short stick when it comes to midseason refreshes, but Season 4 is exceptionally light on new content compared to past seasons. This may be due in part to Season 4 being a shorter season than others. Rumors have swirled around that Season 5 will be the final season for Modern Warfare 2 before the next premium Call of Duty title releases in the fall, so Infinity Ward may be bumping the clock on the length of these last two seasons to hit that new game release window. Despite the lacking content, there is one new core map coming to Modern Warfare 2 multiplayer with Season 4 reloaded.
Vondel Waterfront
One particular trend with the maps in Modern Warfare 2 is that they're most often chopped off and segmented areas from the overall Battle Royale maps as opposed to being unique to Multiplayer as they traditionally were. For Season 4, both Kunstenaar District and the Season 4 reloaded map Vondel Waterfront are segments from the new Resurgence map Vondel that was recently launched for Warzone.
Despite its origins as a part of the larger battle royale map, Vondel Waterfront has been specifically optimized for 6v6 action. The ability to swim under the houseboats that is a popular tactic in Warzone will not be an option in Multiplayer, forcing players to keep their combat at least somewhat grounded on the pontoon homes and decks that connect the district. Two of the traversable buildings on the map have been given brand new red and blue paint schemes to make it easier for players to call them out to their team while other buildings typically open in Warzone have been boarded up for Multiplayer to help funnel players into combat scenarios.
Call of Duty: DMZ—Atomgrad RAID Episode 4
The briefing from Infinity Ward regarding the conclusion to the RAID that players have been working their way toward was incredibly spoiler heavy, but to keep the spoilers at a minimum I'll just share that episode 4 of the epic RAID that DMZ players have been chipping away at will be going live as part of Season 4 Reloaded and its finally time to finish what you've started. Let's hope you're not claustrophobic as you'll certainly be spending some time in a cave bunker. Players can join up in squads of 3 to tackle the finale experience either with their usual crew or by using the Looking for Party tool that I'll cover a little more in depth later on.
Call of Duty: Warzone—Gulags, map rotation, and new features
Warzone players are running away with glee with all the new content in Season 4 Reloaded as this is where the meat of the update lies. From Vondel growing up to be a full fledged Battle Royale map to a new gulag to the return of Operation Scans there's a lot of ground to cover here.
Vondel Battle Royale
Yes, you read that. Vondel is no longer just for Resurgence, it will be getting its place as a full-scale classic Battle Royale map—albeit with some caveats. Squads will be able to drop into a traditional Battle Royale experience on Vondel with up to 72 players with the launch window playlists offering modes for solos, duos, trios and quads so that everybody gets a chance to drop in. The circle will collapse as normal, loadout drop events will occur as normal, and you'll have one chance to escape the gulag as nor—
Vondel Gulag is now open
I could already hear you. "Vondel doesn't have a gulag! It's just for resurgence mode where you respawn! You can't have a battle royale without a gulag!" Infinity Ward and their support teams heard you, too. Vondel will have a dedicated Gulag as of the mid-season launch. Beneath the Castle players will find a wine cellar and dungeon have been cleared out so that Operators can battle to the death for a second chance on the battlefield.
The Vondel gulag is a three lane map reminiscent of the prison complex showers designed specifically for 1v1 combat. The center of the map features a circular structure with openings facing both spawns, so be quick on the draw or hope your squadmates can afford to buy you back.
Resurgence playlist rotations
Warzone currently features 3 primary battle maps: Al Mazrah, Ashika Island, and Vondel. There are additional maps as part of DMZ, including the likes of Building 21. Rotating between maps in battle royale modes has proven to be a long running issue for Warzone. Warzone Classic went through multiple iterations of its original map Verdansk including '84 Verdansk before the entirety of Verdansk was removed in favor of Caldera. Similarly, classic Warzone's Resurgence mode had Fortune's Keep and Rebirth Island which were removed and readded as part of weekly playlist rotations.
As the list of potential maps for this iteration of Warzone (which was previously referred to as Warzone 2.0 but is now just dubbed as Warzone as the servers for Warzone Caldera/Classic are being shuttered soon) continues to grow, the developers behind the free to play title are once again finding themselves in a sticky predicament with how to handle rotations. The previous method for weekly playlist updates often left fans of Warzone out in the cold if the map they preferred was not available for a week plus at a time.
To solve this, Warzone will now be getting rotating Resurgence Playlists similar to what players experience from classic Call of Duty multiplayer rotations. After a certain amount of in-game time, players will notice that their Resurgence AO will shift between Ashika Island and Vondel dynamically. This allows players to more frequently swap between the Resurgence maps as opposed to waiting for weekly playlist updates.
Occupation scans return
Occupation scans are a classic in-match event that were frequent on Rebirth Island from Warzone's olden days. When the alert for the event sounds, players need to drop into a prone position to protect themselves from the scans. Those who remain standing or moving when the scan occurs will then be pinged on the radar for others to target.
Portable redeploy drones (PRD)
Another recurring classic from Warzone 1, portable redeploys allow players to ascend upward until they choose to hop off or reach the apex for maximum height at which point they can once again sail via parachute to safety (or combat. Strategize accordingly!) There are some changes here, though, as these are not your Caldera personal redeploys. These new drones can only be used by one player, as opposed to the entire squad, who will hold on to the drone and then be propelled upward for redeployment.
PRDs will be limited to Vondel only at launch, and so those of us running in Al Mazrah, DMZ or Modern Warfare 2 multiplayer will need to keep our boots on the ground and find other ways of navigating the battlefield.
Call of Duty: Season 4 Reloaded—New weapon, camo and Battle Pass challenges
Oh, you thought you'd finished the Season 4 battle pass in record time? Surprise! There's a whole extra sector that was classified at the start of the season and is only just becoming available as part of the midseason refresh. This is a new move for Infinity Ward, who have traditionally made all seasonal Battle Pass content available at launch. Here's what you can earn from the new sector:
MX Guardian
The MX Guardian is a fully-automatic 12 gauge shotgun with three rotating magazine tubes that hold 5 shells each. This heavy hitting shotty is designed to dole out damage in close quarters combat, making it perfect to pair with the new Vondel Waterfront map. That ridiculous amount of fire power comes at the cost of accuracy, and there's some serious recoil and limited damage range to figure out with attachments and weapon tuning.
The MX Guardian is your final reward for unlocking all the other challenges in the new classified battle pass sector. To complete those challenges, you must first complete the following challenges:
Dependable Emblem: Get 10 ADS Operator Kills with Shotguns.
Gunfire Calling Card: Get 10 Hipfire Operator Kills with Shotguns.
Fanning Hutch Loading Screen: Get 10 Headshot Operator Kills with Shotguns.
1 Hour Double Weapon XP Token: Get 10 One Shot Operator Kills with Shotguns.
Diabolical camo challenge
New seasonal refresh, new camo challenge time. This is becoming something of a tradition around these parts, and this time we're pushing for the Diabolical camo that can be used on any weapon of your choosing. Or all of them. It's up to you. Here are the designated challenges you must complete to unlock the Diabolical camo:
Assault Rifles: Get 50 Operator headshots
Battle Rifles: Get 25 Operator kills from behind
SMGs: Get 250 Operator kills
Shotguns: Get 30 Operator kills while prone
LMGs: Get 30 Operator kills while using a suppressor
Marksman Rifles: Get 30 Operator kills while mounted
Sniper Rifles: Get 3 kills without dying 10 times
Sidearms: Get 50 enemy longshot kills
Launcher: Get 40 Operator kills
Melee: Get 30 enemy kills
As always you can use any weapon from each designated category, but you must complete all challenges for each weapon class to get the camo. You can tackle these in multiplayer, warzone or DMZ and both Operator and enemy AI kills count. In addition to the Diabolical camo you will also get a nifty weapon charm to hallmark your achievement.
Call of Duty: Warzone—Operators vs. Superheroes
The superheroes from The Boys are on vacation in Vondel and Al Mazrah, and their presence has been made very well-known with some prominent billboards and murals scattered around the map. Call of Duty is kicking off the midseason refresh with some brand new The Boys themed operator bundles.
The Boys: Starlight
Packing the "Des Moines Defender" assault rifle, "World Saver" SMG, and "Blinding Light" sidearm is the Starlight operator bundle. This one comes filled to the brim with a finishing move, weapon charm, loading screen, weapon sticker and emblem as well as pro-tuned tracer weapon blueprints with dismemberment animations. Starlight will cost you 2400 COD points and will be available on July 12.
The Boys: Homelander
Homelander comes equipped with a "Laser Everyone" finishing move and three tracer weapon blueprints with dismemberment: the "Bravado" assault rifle, "Superiority Complex" SMG, and the pro-tuned "Vought Issue" assault rifle. For its 2400 COD point price tag this bundle also comes equipped with a weapon decal, emblem, loading screen and weapon charge. The Homelander Bundle can be picked up in the COD store on July 16.
The Boys: Black Noir
This operator bundle is giving me flashbacks to the Roze drama from Modern Warfare (2019), and I'm certain it'll prove to be a source of contention in the community once people realize they can sit in a corner and blend into shadows perfectly for the low price of just 2400 COD points. The Black Noir bundle will include 2 tracer blueprints with dismemberment: the "Unspoken Word" sniper rifle and the "Quiet Rage" assault rifle. "Noir's Blades" will also be included as a melee weapon so you can really double down on the "stealth gameplay". A weapon charm, loading screen, weapon sticker, and emblem will also be included in the Black Noir bundle which you can pick up in the COD store on July 20.
It will be interesting to see if this bundle remains true to form, as the Roze operator skin that was all black was eventually modified by having its color brightened and LED lights added for better visibility.
Temp V Field Upgrade
The Operator bundles and in game billboards aren't the only crossover elements. Warzone players are expected to eschew the much-begged-for boots on the ground gameplay to introduce a temporary field upgrade: Temp V.
Temp V is a Vought International's proprietary blend that can grant your operator superpowers for a limited time after consumption. There are some quirks to this field upgrade, however. Once you use Temp V you may activate one of the four random superpowers that overtakes your field upgrade slot at your own leisure and discretion so long as you stay alive. Should you die before you use the superpower given to you, then you will lose it until you earn another field upgrade. The power up can also be lost if you pick up an alternative field upgrade like dead silence or a trophy system.
Here are the 4 superpowers you can be granted via Temp V:
Charge Jump - This one's for the movement kings and queens and it will certainly be reminiscent of the charge jumps from past Warzone Halloween events. Players will be able to charge a jump and lunge across the map in leaps and bounds, but they will not take fall damage when they land—instead they will do splash damage to anyone and anything nearby.
Electrical Shockwave - Send a powerful electrical explosion that can injure Operator's and AI while also hitting them with a super-EMP burst that can destroy vehicles and equipment.
Laser Vision - If you're familiar with Homelander's abilities, this is one of his specialities. Your operator will levitate and fire a laser beam that cuts through enemy targets in whatever direction you're looking in but it will also leave you open to backfire so use with caution.
Teleport - Vehicles are overrated when you can just blink forward in the direction you're looking. Unlike when this happens to Hughie Campbell in The Boys, however, your operator won't be left nude following the teleport.
Temp V will be available for a limited time in all Warzone and DMZ playlists with the exception of Ranked Play. Players can also expect pickups of the field upgrade to be rarer in DMZ while Multiplayer players can avoid this nonsense all together.
Call of Duty: Season 4 Reloaded—Social updates
The Looking For Party (LFP) system will also be getting an update as part of the midseason refresh. This system is used to help players find parties with similar communication and play style preferences. As part of the update Dynamic Preferences are being rolled out so that players can expand their list to include primary and secondary playstyle options such as whether they want to focus on faction missions or play more casually. Party leaders will also be able to broadcast their existing parties to attract individuals with similar preferences to fill their squad with compatible teammates. Solo players and small groups will be able to browse for parties and join matching preferences immediately.
Get the Windows Central Newsletter
All the latest news, reviews, and guides for Windows and Xbox diehards.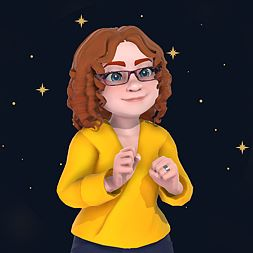 Cole is the resident Call of Duty know-it-all and indie game enthusiast for Windows Central. She's a lifelong artist with two decades of experience in digital painting, and she will happily talk your ear off about budget pen displays.