Call of Duty: Warzone Caldera to shutdown permanently
Activision claims the shutdown is necessary for the teams to focus on future Call of Duty content.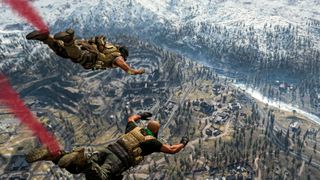 (Image credit: Source: Activision)
What you need to know
Call of Duty: Warzone was a genre defining free to play battle royale from Activision that launched alongside Modern Warfare in 2019.
Warzone underwent a variety of changes, including the destruction of the Verdansk map and the reveal of Caldera with the launch of Call of Duty: Vanguard.
Warzone 2.0 was launched as part of the Season 1 content drop for Call of Duty: Modern Warfare 2 (2022).
Following the launch of Warzone 2.0, Warzone was offline for a period of time while it was reworked as Call of Duty: Warzone Caldera.
Call of Duty: Warzone 2.0 has had trouble finding its footing among the broad player base, and many players were still active on Warzone Caldera as an alternative.
Activision will be shutting down Call of Duty: Warzone Caldera on September 21.
Purchased content for Warzone Caldera will remain accessible in their respective companion premium titles, but will not be available in Warzone 2.
---
Activision ushers in the end of an era as it announces via the Call of Duty blog that Call of Duty: Warzone Caldera will be shut down on September 21. Call of Duty: Warzone Caldera remained popular among battle royale fans despite the release of Call of Duty: Warzone 2.0—which has recently dropped the 2.0 branding and been given the official Warzone moniker.
Call of Duty: Warzone launched in March of 2020 as a free-to-play battle royale which was tied in nearly every way, from game engine to story, into Modern Warfare (2019). The massive success of Warzone shook up the traditional Call of Duty release and monetization pattern and ushered in the new era of free seasonal content, shared Operator and weapon bundles, and wild crossover events. The initial map, Verdansk, was incredibly popular and Warzone ballooned out with additional experiences, like Rebirth Resurgance.
The success was a double-edged sword, however, as the classic Warzone experience became bloated as new premium Call of Duty titles—all running on different engines with distinctly different timelines and characters—had to be integrated into the existing system. With the release of Call of Duty: Vanguard Warzone underwent a massive change in a bid to mimic Fortnite-style events and the classic map, Verdansk, was removed from rotation. It was replaced with a new Pacific Island themed map: Caldera. Caldera was the subject of a lot of criticism, and there were ample calls for Activision to bring back Verdansk that fell on deaf ears.
With the release of Call of Duty: Modern Warfare 2 (2022), Activision and the studios behind Call of Duty saw an opportunity to reboot the entire system and build Warzone 2.0 as the central focus of the franchise. Following the launch of Warzone 2.0, Warzone 1 was temporarily taken offline. When it returned a few weeks later, it had been redubbed Warzone Caldera and been stripped of all of its Resurgence maps and modes, including the popular Fortune's Keep map which was just a few months old.
While Warzone 2.0—which from now on is just Warzone—should not be saddled with the bloat and problems that came with Warzone Caldera, it has not taken off with near as much success as its predecessor. The new map, Al Mazrah, has not received the fanfare that Verdansk did with many in the community complaining it is too large and empty even with AI defenders sprinkled around.
Warzone Caldera's shut down will have rippling effects for the players who have purchased bundles and DLC items, as they are not able to be carried over to Warzone 2. Purchased operator and bundle items can still be used in the respective game that they were paired with, however.
The shuttering of Warzone Caldera is clearly a move on Activision's part to push the player base to the newer title that has struggled to find its footing among fans. In the Call of Duty blog statement, they reiterate that the decision is to allow the teams behind the massive franchise to focus on content for future Call of Duty titles. The shutdown of Warzone Caldera will have no impact on current Warzone gameplay, and all player progression on Al Mazrah and other Warzone 2.0 experiences will remain intact. All Caldera gameplay, player progression, inventories, and online services will cease on September 21.
Get the Windows Central Newsletter
All the latest news, reviews, and guides for Windows and Xbox diehards.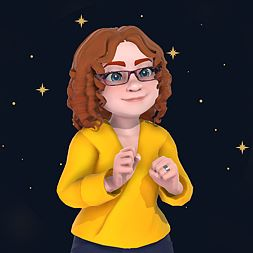 Cole is the resident Call of Duty know-it-all and indie game enthusiast for Windows Central. She's a lifelong artist with two decades of experience in digital painting, and she will happily talk your ear off about budget pen displays.