Football Manager 2024 continues in its tradition of being the premier football management game. It provides the same addictiveness and familiarity of the previous games, whilst bringing solid improvements to make a slightly stale yearly release feel worth the investment.
Pros
+

Very familiar

+

Available on multiple platforms

+

Coming to Xbox Gamepass at release

+

Import your saved games from last year

+

Utterly addictive
Cons
-

Feels quite dated

-

Animations and graphics during matches could do with some upgrades

-

Creating your managers appearance needs more options
Why you can trust Windows Central Our expert reviewers spend hours testing and comparing products and services so you can choose the best for you. Find out more about how we test.
If you're anything like me and you find playing the FIFA games slightly rage inducing, you will probably enjoy the relaxing gameplay of Football Manager. This franchise is quickly approaching twenty years of being at the forefront of football management sims and it continues to improve and add features to make that experience even better for lovers of the beautiful game.
Football Manager 2024 will as always feel very familiar to anyone that has played the game, even many years ago. There are very small changes on the surface which means you'll feel right at home very quickly, but are there enough changes to really warrant a brand new game each year? Well this year in particular there just might be one addition to make that value proposition a little more acceptable.
Football Manager 2024: Too familiar or just right?
The first thing you notice upon booting up Football Manager 2024 is how familiar it feels. This is a game that does not change much at all. I haven't played for a few years, but it doesn't feel very different.
This can be seen as a good thing in that you can quickly settle back into the game without having to re-learn everything. From a more negative perspective, you can feel like you aren't really getting something new after paying your yearly fee for this latest edition.
I actually think for the most part that the lack of change is a good thing. When you have a game that is very text heavy, that's full of statistics and menu after sub-menu etc, having that familiarity is an important thing.
You don't want to have to get used to massive changes every year with this type of game. Familiarity is important and beneficial in this case.
Something else you notice straight away with FM24 is how basic a game it is in regards to the graphics and UI. This heavily relates to what I've already stated above but it becomes apparent even as you start a new season and create your manager. There's more variety in appearance choices than before but it's not a lot for the most part. Then there's the Match Engine. This shows 3D models of the players on the pitch with the highlights playing out. Animations are quite basic and there's a clear lack of graphical fidelity.
Just as with the level of familiarity due to little change over the years, there are positives and negatives here. I have a friend who has played Football Manager for years. He played on an old laptop that wasn't capable of playing many games at all. But Football Manager always ran just fine. This lack of graphical fidelity can be seen as a downside, but actually I think it will be a big plus.
Many people that play FM do so on quite dated hardware and some rarely play other games. Keeping the required graphical settings low keeps these players onboard. However, the game is not supported on Windows 7 or 8/8.1 going forward, so bear that in mind if you're running an older PC or laptop.
The lack of change doesn't matter
Now hear me out. I know we all want shiny new features and graphical changes whenever a new game comes along. With Football Manager I honestly don't think these things matter too much to those of you who love the franchise and just want the latest game. Looking at it from the outside as someone who doesn't play the games as regularly these days, it's very easy for me to say that it isn't worth it and that it could quite easily be reduced to a yearly DLC.
Of course, there are some changes. I really like the Match Preparation message you receive in your inbox giving the option to set a tactical focus whilst also setting two set piece focuses; this can help in combatting your next opposition. In what I think is the biggest addition, you are now able to carry over your saved game from last year's title. No longer do you have to scrap everything you have achieved to start over. Just continue where you left off.
When you have a game that's so feature complete from many years of iteration it's very difficult to find much fault with it. There's multiple career modes, various ways to play online with other virtual managers around the world and it has just about every player statistic you could dream of.
You very quickly forget about those mediocre 3D character models and animations. The only thing you might question is whether this game really deserves a yearly release. But standing on its own, this is every bit as good as you might have hoped.
The sign of a good game
It might not sound like a particularly thrilling update and for those of you not into football, you may wonder why you would bother with such a game in the first place.
But as someone who isn't into football (that's soccer, for you Americans) so much these days, I realized very quickly during a play session where I took Wrexham to a number of victories in quick succession, that I was becoming full-blown addicted to this game.
Fist pumping when we scored, cheering on the players, screaming at off-side calls after we scored. It was like I'd gone back in time ten years to when I was an avid football viewer. Immersion at it's finest.
It's clear to me that Sports Interactive and Sega know that this is what makes their game special. It makes you want to play, to get better, and you will spend hours upon hours doing this until it's 4am in the morning, and you're wondering where the time went, *cough*. Why would you want to make big changes to that winning formula?
Football Manager 2024 is the most complete game in the series yet, and I fully expect that many of you will be joining me in being mesmerized by its statistical magic. I just wish Ryan Reynolds would let me spend a lot more money.
Football Manager 2024 is available from November 6 on Xbox and PC, and will be coming to Xbox Game Pass.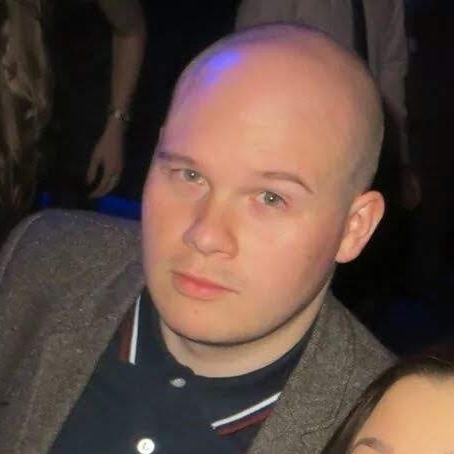 Dan is a tech contributor on Windows Central. A long time Xbox gamer and former partner on Microsoft's retired streaming platform Mixer, he can often be found crying into a cup of tea whilst thinking about Windows Phone. You can follow Dan on Twitter where you will find him talking about tech, Formula 1 and his latest victories in Battle Royale games.