Here's the patch notes as the Call of Duty: Modern Warfare 3 cross-play beta kicks off on Xbox and PC
The adjustments were made based on feedback from PlayStation players who had an extra weekend of access.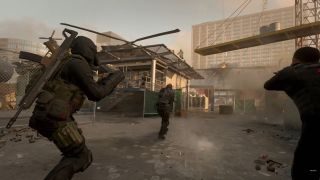 (Image credit: Activision)
What you need to know
The beta weekend for Modern Warfare 3 is live now for players who have preordered the game on Xbox and PC.
Sledgehammer Games, the lead studio behind Modern Warfare 3, released patch notes ahead of the beta detailing changes made since PlayStation's exclusive beta weekend closed.
---
The second beta weekend for Call of Duty: Modern Warfare 3 is now live. This is the first weekend that players who preordered Modern Warfare 3 on Xbox or PC will get a chance to play the upcoming blockbuster's multiplayer mode. As the beta was going live, MW3 lead development team Sledgehammer Games released patch notes detailing some changes implemented since the close of PlayStation's exclusive beta weekend.
For weekend 2, Sledgehammer Games increased the level cap for the beta to 30 and unlocked access to more weapons and equipment for players to try out. Highrise has been added to 6v6 map rotation, while the brand-new Orlov Military Base will be available for players who want to take a swing at Ground War.
The new multiteam mode, Cutthroat, will also be making its debut during the beta weekend alongside Search & Destroy.
Changes to weapons include the Striker submachine gun. At its inception, the Striker was outclassing Assault Rifles even at longer distances. While Sledgehammer Games states they expect the Striker to remain a competitive weapon choice because of its high fire rate and accuracy, they chose to limit its damage range and multipliers to balance it out:
Decreased near-medium damage from 39 to 36.
Decreased near-medium damage range from 24m to 19m (-21%).
Decreased medium damage range from 30m to 25m (-17%).
Decreased far-medium damage from 28 to 27.
Decreased minimum damage from 23 to 21.
Increased headshot damage multiplier from 1.2x to 1.3x.
Increased lower-arm damage multiplier from 1x to 1.1x.
Reduced Tac-Stance spread while sliding across weapon classes:
Assault Rifles: Decreased 17-26%.
Submachine Guns: Decreased 14-17%.
Light Machine Guns: Decreased 30-45%.
Marksman Rifles: Decreased 29-31%.
Pistols: Decreased 10-20%.
Sledgehammer also acknowledged reports of bad spawns on various maps available in the beta, a problem that has traditionally plagued every Call of Duty title since its first foray into multiplayer. One such spawn on Favela resulted in players being immediately killed if they spawned near a yellow car on Side Street. The team is asking players to clip unfavorable spawns for bug reports so that they can be adjusted before launch.
Additional collision points were added near the waterfall on the map Estate to prevent players from accessing out of bounds areas. A collision was also added to Popov Power, a map exclusive to Ground War mode, to prevent players from reaching an out-of-bounds location. Ground War players will also be able to breathe a sigh of relief as the vehicles will no longer run out of fuel while traveling.
Players of the beta can also look forward to playlist updates while idle in the menus, fixed crashes while playing the Ground War playlist, and other crashes that occurred shortly after launching the game.
How to play the beta
If you want a chance to dive into the Call of Duty: Modern Warfare 3 beta this weekend, you will need to have preordered the game on Xbox, Battle.net, Steam, or PlayStation for the early access period. Players on Xbox will also need an Xbox Game Pass Core or Xbox Game Pass Ultimate subscription in order to play.
An open beta for all users will begin on Saturday, October 14 at 10AM PT/1PM ET. You will not need a Game Pass subscription to participate in the Open Beta, nor will you need to have preordered Modern Warfare 3.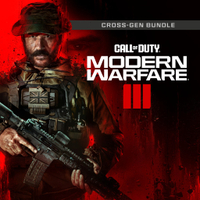 Get the Windows Central Newsletter
All the latest news, reviews, and guides for Windows and Xbox diehards.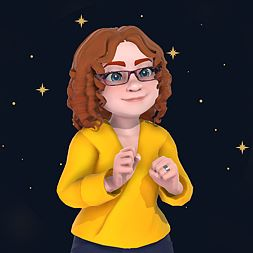 Cole is the resident Call of Duty know-it-all and indie game enthusiast for Windows Central. She's a lifelong artist with two decades of experience in digital painting, and she will happily talk your ear off about budget pen displays.