The 7 BEST Xbox games you can play now for a frightfully fun Halloween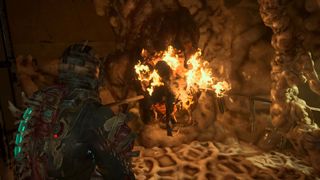 (Image credit: Jennifer Young Windows Central)
Its the most wonderful time of the year, no not Christmas, it's the spine-tingling Halloween Season! Instead of cozying up with hot chocolate and scary movies, why not summon some spirits with spooky games on your Xbox? Whether you're looking for a boo-tifully cute adventure or a downright bone-chilling nightmare, I've conjured up some ghostly inspiration.

I took to Twitter (or X, as some people call it) and asked a simple question: What are your favorite spooky games to play on Xbox? I received a coffin-load of responses, but here are some that I've either dared to play myself or am summoning this October.

Forget the 7 deadly sins; here are 7 eerie Xbox games that will make your Spooktober positively blood-curdling...
Vampire Survivors
Vampire Survivors is a toothy-ly delightful game that lures you in with its adorable pixelated art, inviting you to mow down hordes of creatures and survive for a mere 30 minutes. Sounds easy-peasy, right? But beware, once it sinks its fangs into you, you'll find yourself spending hours on end with its rogue-lite gameplay, desperately trying to outwit the Reaper and unearth the secrets hidden within each level.

Ok, so it may not be 'scary' and frankly, we still haven't found a vampire. There are bats though, and golems, and reapers, and other monsters hordes to fight off. If you haven't already played Vampire Survivors, now would be a great time to start. Even if you have, the 'Whiteout' update just dropped with a new stage and boss to beat. Not only is the base game on Xbox Game Pass, but if you want to purchase it, it's only $4.99 for countless hours of a bloody good time. Grab your garlic and wooden stakes; it's time to go vampire hunting.
Resident Evil 4
The Resident Evil franchise is more iconic than a jack-o'-lantern on Halloween night, and not mentioning it when discussing horror games would be a grave mistake. If you haven't played the Resident Evil 4 Remake yet, now would be a fantastic time to fire it up.

Leon Kennedy returns, on a mission to rescue the President's daughter, who's been abducted by a wicked cult in this fourth installment. Beyond the jaw-dropping next-gen visuals, the game oozes gruesome gore, serves up weapons that are more satisfying than a bag of candy, and offers arcade-style combat that'll have you thirsting for more (and trust me, I've played it three times already). Whether you've played the original tale or not, it's worth checking out as the remake brings its own twists and turns to the original story.
The Separate Ways DLC just dropped too, with seven whole new chapters to play from the perspective of Ada Wong, a government spy who often crosses paths with Leon. Helping and hindering him in equal measures.
Dead Space Remake
I know, another remake, but boy is it a great one. The Dead Space Remake is a faithful tribute to the original, with new twists, a chatty protagonist, and the terrifying freedom of open exploration. Follow the story of Isaac Clarke, an engineer sent to repair a mining spaceship where something has gone terribly, terribly wrong.

No, this game won't rely on cheap jump scares. Instead, it's the hauntingly beautiful music and sound design that will have your goosebumps throwing a Halloween party as you tiptoe through the Necromorph-infested corridors of the Ishimura. The original was a genre-defining survival horror, and this remake improves on it in every single way, from the extra side quests to better character development.

The only downside? The initial release left wallets emptier than a ghost town, with a price tag of $70 for a remake. It might have scared some players away. But here's a treat: it now haunts Xbox Game Pass as of October 26. Or, if you prefer to own it, you can grab it for the spooktacular price of $39.99.
Limbo
It might not be your typical scream-fest, but trust me, anything with spiders is an arachnophobe's worst nightmare—and guess what? It's lurking in the shadows of Xbox Game Pass. In Limbo, you'll guide a lone boy through a sinister forest, awakened in a world of darkness, and driven by an unyielding desire to reunite with his lost sister. Brace yourself for lethal traps, unfriendly humans, and brain-bending puzzles in this desolate and eerie platformer that will send shivers down your spine and etch its emotional tale deep into your soul.

The game has minimal sound effects and music, relying on the power of chilling silence to set the tone, and I appreciate it's only 3-4 hours to complete if you have a good run. If you're a fan of Limbo's chilling charms, you're in for a trick and a treat, as you can continue your haunting adventure with Inside, another masterpiece from the eerie minds at Playdead.
Evil Within 2
Prepare for a journey into the depths of madness with Evil Within 2, a sequel that not only lives up to its predecessor but cranks up the terror. This game expertly marries psychological horror with survival horror, creating an immersive nightmare where the line between reality and delusion blurs into an eerie blend of pure dread.

Step into the worn shoes of Sebastian Castellanos, a detective whose life takes a horrifying turn when he must venture into a nightmarish alternate reality to rescue his daughter. As you navigate through this distorted world, you'll confront an array of enemies, lethal traps, and puzzles that defy the laws of sanity. The game's ability to plunge players into disturbing environments and scenarios is truly a masterclass in horror game design.

One striking feature of Evil Within 2 is its ability to keep players on edge. Many brave souls on Xbox have embarked on this journey, but some have hesitated to reach the harrowing conclusion, perhaps because it's just that scary — it's not a tale for the faint of heart.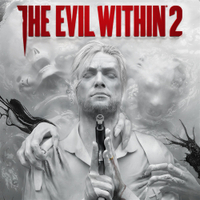 The Evil Within 2
The survival horror genre is filled with legendary titles, but The Evil Within 2 easily stands among the very best. Improved over its predecessor in every way imaginable, The Evil Within 2 is a can't-miss game for horror fans.
Buy from: Xbox (Console) | Xbox (PC)
Layers of Fear
Image 1 of 1
Whenever I discuss horror game recommendations, my first question is always "Have you played Layers of Fear?" as it's one of the horror titles that has consistently stuck with me over the years. This game has left a lasting impression on me, and by "this game," I'm referring to the original, as its sequel just couldn't quite capture the same essence and relied too heavily on shock value. The first Layers of Fear is a fantastic choice for any horror enthusiast.

In this haunting experience, you'll step into the shoes of a psychologically troubled artist on a quest to complete his masterpiece. As you navigate a vast Victorian mansion, you'll uncover more of his dark and twisted story while working to bring his creation to life. The narrative is captivating, but it's the spine-tingling way it unfolds that truly embodies horror. There are a few unforgettable moments in the game that continue to send shivers down my spine, which I won't spoil here. If you're a fan of the Netflix series "The Haunting of Hill House," you'll appreciate the similar eerie vibes that Layers of Fear offers.

The game available today is a bundled package, reimagined in Unreal Engine 5, which includes the DLC and Layers of Fear 2 (which honestly, I would skip). So, get ready to delve into the depths of artistic madness and uncover the chilling mysteries that await in this reimagined nightmare. It's a must-play for those who have the courage to explore the shadowy corridors of horror gaming!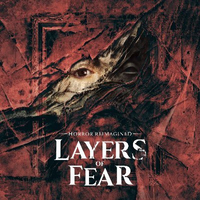 Layers of Fear (2023)

This complete collection of the Layers of Fear horror series is the most up to date way to play the original game on a new engine, but I'd skip the sequel as it's just the same quality.
Buy at: Microsoft (Xbox) | Steam
Costume Quest 2
If you're in the mood for Halloween fun without the spooks, Costume Quest 2 is the perfect treat, and there's not a single trick in sight. Created by the talented minds behind Psychonauts, this game is an absolute delight and ideal for family playtime. I've even ventured through it with my own little ghouls and goblins, introducing them to the world of puzzle-solving.

We all know the best part of Halloween is the candy, right? Well, the dentists might beg to differ, and in this game, one particular dentist is determined to ruin Halloween once and for all. To thwart his wicked plans, you'll need to travel back in time and embark on a quest to collect candy and costumes that transform you into various characters, each with their own special abilities.

The key to unraveling the game's puzzles lies in wearing the right costume for the job. Plus, you'll find plenty of tongue-in-cheek jokes and cheeky pop culture references that the grown-ups will get a kick out of. The icing on the Halloween cake? It's available on Xbox Game Pass, making it even sweeter.
Many have been eagerly anticipating the launch of Alan Wake 2 on October 27, and it's finally here! If you're curious about how it turned out, check out our Alan Wake 2 review to get the inside scoop. You may even want to skip this entire list and jump into the original Alan Wake before diving into the sequel, and in our opinion that would be a great move.

But in the meantime, if you're craving some spine-tingling entertainment, I hope something from this list has caught your eye. Whether you're into psychological horror, survival challenges, or mind-bending puzzles and platformers, the Xbox has a frightful feast of horror and thriller games to offer. Whether you're in the mood to sink your teeth into a fresh title or explore the eerie options on Xbox Game Pass, there's something for everyone. And for even more gaming inspiration, dive right into the Horror section of our Best Xbox Games list.
Now, I'm curious: If you had to pick one horror game to recommend, what would it be? Share your spooky favorites and keep the gaming nightmares alive!

Get the Windows Central Newsletter
All the latest news, reviews, and guides for Windows and Xbox diehards.
Jen is a News Writer for Windows Central, focused on all things gaming and Microsoft. Anything slaying monsters with magical weapons will get a thumbs up such as Dark Souls, Dragon Age, Diablo, and Monster Hunter. When not playing games, she'll be watching a horror or trash reality TV show, she hasn't decided which of those categories the Kardashians fit into. You can follow Jen on Twitter @Jenbox360 for more Diablo fangirling and general moaning about British weather.