Epic Games and Psyonix earn a backlash for removing this popular Rocket League feature
The developers claim the change will allow Rocket League vehicles to crossover to other Epic games.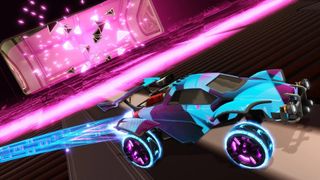 (Image credit: Epic Games)
What you need to know
Rocket League is developed and published by Psyonix. It was originally released in July 2015 on PlayStation 4 and Windows, with ports to the Switch and Xbox One coming later.
Psyonix has announced they will be removing a popular feature, Player-to-player item trading, to "more closely align" with Epic Games' policies.
Item trading will be removed on December 5, 2023 at 4 PM PST.
The community response to the announcement has been negative, with some going so far as to create and sign a Change.org petition.
---
Psyonix has announced that it will be removing a popular component of it's free-to-play "soccer with cars" title, Rocket League. Player-to-player trading will be removed on December 5 at 4 PM PT / 7 PM ET.
Big Deal Days
• LIVE: The best of Big Deal Days
• Xbox accessories under $100
• Xbox accessories under $75
• The best gaming laptop deals
• Best pre-built desktop deals
• Deals on PC parts under $100
• Deals on PC parts under $75
• Deals on PC parts under $50
• Deals on PC parts under $25
According to the developer, the decision to sunset player trading was necessary for Rocket League to comply with Epic Games' policies on item shops. Epic's overall approach to game cosmetics limits items from being traded, transferrable, or sellable. It has long been a component of Rocket League's EULA and TOS agreements that players would not engage in out-of-game trading or selling of in-game reward items.
That hasn't been enough to cool down the community-based item economy for Rocket League, however. Sites like Rocket League Garage have become community hubs that track the ever-growing list of in-game items and provide a safe venue for finding partners for off-game trading. Psyonix says that communities such as Rocket League Garage, which boasts a community of more than 5 million registered users, will now be treated as "fraudulent".
Player feedback to the announcement has been overwhelmingly negative, with some disgruntled fans even going so far as to create a Change.org petition to protest the removal. The crackdown on out-of-game trading comes on the heels of layoffs at Epic Games, which stems from the publisher's recent crop of financial shortcomings.
Rocket League's player trading capabilities allowed users to alleviate the FOMO that Epic Games typically relies on for monetization of in-game item shops. Removing the ability to trade or borrow an item from a friend means players who want an item will have no choice other than to purchase items while available in the item shop or miss out on it entirely. Psyonix has said that the move toward eliminating trades will open Rocket League up to cross promotions with other Epic Games platforms which may support cross buying features.
The decision to eliminate trading may degrade the Rocket League community to a point that Psyonix will not need to be concerned with cross-buying functions in the future, however.
Get the Windows Central Newsletter
All the latest news, reviews, and guides for Windows and Xbox diehards.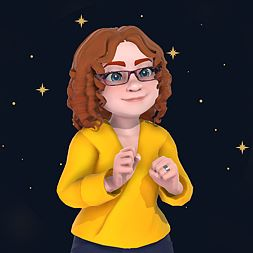 Cole is the resident Call of Duty know-it-all and indie game enthusiast for Windows Central. She's a lifelong artist with two decades of experience in digital painting, and she will happily talk your ear off about budget pen displays.