October Prime Day ends but these discounted gaming laptops are still up for grabs
These gaming laptop deals are worth your time.
Quick menu
- Today's best deals
- Competitor deals
- Best gaming laptop deals
- FAQ
At this point, you would think Amazon Prime Days would be good enough for the name of its sales events, but Pmazon Prime Big Deal Days is here instead, like a cheap Halloween outfit disguising it as unique.
It's the same story as the 'official' Prime Day back in July: if you're an Amazon Prime member (or you sign up for a 30-day free trial and cancel it immediately after, like a genius), you can bag exclusive discounts.
In true Amazon fashion, the page listings are littered with garbage carried over from cheap bulk-buy retailers, but some genuine gaming laptop deals are hiding among them. Rather than point you in a vague general direction, I'm rounding up the best gaming laptop discounts from Prime Big Deal Days and listing them here.
Although Big Deal Days officially starts at 3 AM ET on Tuesday, October 10, early deals appeared as always. I'll keep searching for the laptops worth having and warn you of scams and fake discounts. Of course, Amazon isn't the only shop in town offering amazing discounts on gaming laptops — if anyone else matches or bests Amazon's deals, you'll find them here, too.
Amazon Prime Day: Today's best deals
The best deals from competitors
Amazon Prime Day: Today's best gaming laptop deals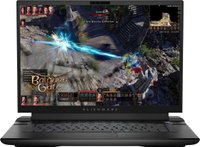 Alienware m16 — RTX 4070 was $1999 now $1,399.99 at Best Buy
Competition really can be a good thing during sales events, as Best Buy has beaten out Amazon with a massive reduction on this 16-inch Alienware gaming laptop packing an NVIDIA RTX 40 Series graphics card. The 4070 is almost perfectly in the middle of the mobile GPU range, but the 13th Gen Intel Core i7-13700HX is anything but with its 16 cores of high-power performance.
This is a seriously powerful and portable gaming machine for an outrageously cheap price, backed up with a 1TB M.2 solid-state drive for plenty of game installation space, and 16GB of DDR5 RAM offers plenty of memory for modern titles. You won't have any problems hitting the maximum 165Hz refresh rate on this 2560 x 1600 display, especially if you take advantage of NVIDIA's DLSS upscaling tech.
For an Alienware laptop, this is an absolute steal. Don't be surprised if it sells out rapidly because nobody else is beating this price.
✅Great for: Modern gaming on the go or a desktop replacement for around 1440p at 144Hz with an external monitor.
💰Price check: $2,149 at Amazon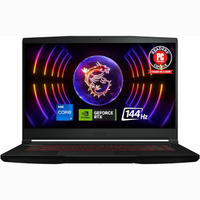 MSI Thin GF63 — RTX 4050 | was $999 now $799.99 at Amazon
Finally: A modern gaming laptop with NVIDIA RTX 40 Series graphics for less than $1,000 (and now it's even cheaper.) Technically, the 12th Gen Intel Core i7-12650H is from the previous generation of CPUs, but the RTX 4050 laptop GPU is the entry-level option from the latest range, offering plenty of graphical luxuries for AAA gaming.
This 15.6-inch option is surprisingly well-stocked for its price, with the usual gamer-centric features like an RGB keyboard alongside the usual edgy MSI design sensibilities. A 144Hz panel supports super-smooth framerates perfect for competitive gaming in titles like Apex Legends and Counter-Strike 2, backed up by DLSS upscaling technology in the GPU.
You even get USB-C connectivity for modern accessories and external storage devices to supplement the 512GB storage with the USB 3.2 Gen 1 standard alongside support for DisplayPort output. There is a full-size HDMI-out port supporting up to 4K screens at 30Hz, too, if you want a desktop replacement more than a portable gaming machine.
✅Great for: An ultra-affordable entry into modern-day gaming, capable of running the latest games at modest graphical settings.
💰Price check: $1,399.99 at Best Buy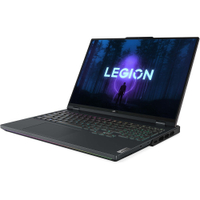 Lenovo Legion Pro 7i — RTX 4080 | was $2,749 now $2,099 at B&H Photo
UPDATE: Price wars are in full effect as B&H Photo undercuts Amazon with a better deal than Prime Day!
Lenovo laptops are fast becoming some of my favorites thanks to a combination of subtle design (compared to some ugly gaming laptops, at least) and sheer performance backed up by a capable cooling system. Considering the pairing of a 13th Gen Intel Core i9-13900HX CPU and RTX 4080 laptop GPU, dropping the price to almost $2,000 feels almost like a mistake, but it's not.
A 240Hz screen actually makes sense since the high-end components are genuinely capable of hitting framerates close enough to its maximum if you stick to the native 2560 x 1600 resolution or even 1080p with DLSS upscaling thanks to the RTX 40 Series graphics card. 32GB of DDR5 RAM is more than most would ever need, so there's no danger of memory issues either.
1TB of solid-state storage is enough for any game, but Thunderbolt 4 support in its USB-C port means the fastest external storage drives can back up your installations in a flash. There isn't much the Legion Pro 7i can't do, backed up by an integrated AI chip for intelligent power and thermal management. What a steal.
✅Great for: Playing the latest AAA titles without a full-size desktop PC, this hardware will handle anything with the right settings.
💰Price check: $2,399.99 at Amazon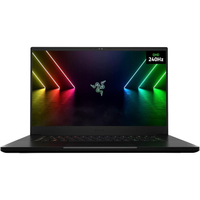 Razer Blade 15 — RTX 3070 Ti | was $2,999.99 now $1,799.99 at Amazon
UPDATE: Amazon has shot right back at Razer, lowering its price again to match this killer discount.
Always a reliable pick in at least three categories, Razer dominates with gaming mice, keyboards, and its Blade gaming laptops for a good reason. Packing high-end hardware into a gorgeous and sturdy chassis often comes with a lofty price tag, but Prime Big Deal Days finally brings the Blade 15 down to earth with more reasonable costs.
It's technically from the previous generation, with a 12th Gen Intel Core i7-12800H processor and an NVIDIA GeForce RTX 3070 Ti graphics card. However, this is still a killer combination that doesn't have a problem running modern AAA games. Plus, you get a 240Hz QHD screen capable of ultra-smooth framerates, perfect for competitive gaming.
The huge touchpad and per-key RGB-lit keyboard are good enough for most games, but the Blade 15 comes with Bluetooth 5.2 support for wireless peripherals and controllers alongside Wi-Fi 6 for reliable networking during online multiplayer. If you want a genuinely capable portable gaming machine, Razer's vapor chamber cooling solution will keep it cool under stress for years.
✅Great for: Powerful RTX 3070 Ti GPU is technically last-gen but still handles modern AAA titles with ease.
💰Price check: $1,799.99 at Razer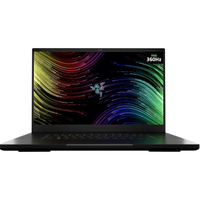 Razer Blade 17 — RTX 3070 Ti: was $3,199.99 now $1,999.99 at Amazon
If you love the look and feature set of the Razer Blade 15 but need a little more room to play, then look no further than the Razer Blade 17. Honestly, there's not much to say about it that wasn't already said before.
This is an ultra-powerful, ultra-premium gaming laptop that gives you all the firepower you need to play the latest and greatest modern PC games and look great while doing it. You're getting the same Intel Core i7-12800H, the same NVIDIA GeForce RTX 3070 Ti, the same 16GB of speedy RAM, and the same capable 1TB SSD.
The roomy touchpad and Razer Chroma enabled keyboard are here, too, but as is the wireless connectivity. What does change is that the QHD, 240Hz display upsizes to 17-inches, and you potentially get slightly superior thermal performance thanks to more internal room. Either way, you're only paying an extra $200 for the extra size, thanks to great deals from both Amazon and Razer.
✅Best features: A gorgeous design paired with a large screen and still-great internals makes for an excellent mobile gaming experience.
💰Price check: $1,999.99 at Razer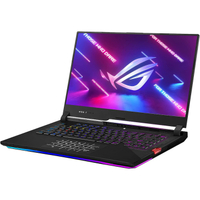 ASUS ROG Strix Scar 15 — RTX 3070 Ti | was $2,049.99 now $1,499.99 at Amazon
UPDATE: Amazon lowered the price of this great premium gaming laptop even further!
ASUS is no stranger to the laptop market, but its ROG Strix line is specifically marketed towards hardcore gamers, and the Scar 15 gaming laptop is one of the best examples. It's packing so much powerful hardware to the point it was almost overkill upon release, but now the Prime Deal Days sale has brought the price down to just below $1,500; it's far more reasonable.
A previous-gen 12th Gen Intel Core i9-12900H processor pairs with an NVIDIA GeForce RTX 3070 Ti graphics card and 16GB of modern DDR5 memory alongside a 1TB solid-state hard drive for storage. In simple terms, this gaming laptop was at the top of its game when it launched last year, and now it's a bargain powerhouse capable of running modern AAA titles with enough space for several games installed at a time.
Its 15.6-inch screen features a 240Hz panel with 100% accuracy in the DCI-P3 color gamut, perfect for content creators to cut together highlight reels of their gameplay or real-life vlog footage. Ultra-modern Wi-Fi 6E support means wireless networking couldn't get any better for online multiplayer, and Bluetooth 5.2 supports wireless controllers.
✅Great for: Thunderbolt 4 support for the fastest external storage means you'll never worry about permanently losing larger game installs and save files.
💰Price check: $1,796.99 at Newegg
Big Deal Days: Frequently asked questions
Everything you need to know about Amazon Prime Day Amazon Prime Big Deal Days can be found right here, including how you can sign up for a free 30-day trial of Amazon Prime and take advantage of all the incredible discounts. We'll be updating this space (and the rest of the article) with any new developments or deals, and we'll also be keeping a lookout for retailers like Best Buy and B&H Photo competing with Amazon for the best savings of the season.
When is Prime Big Deal Days happening?
Amazon Prime Big Deal Days starts at 3 AM ET on Tuesday, October 10, and will run through October 11. If you have any Alexa-compatible hardware, you can say, "Alexa, set a reminder for Prime Big Deal Days" to have Amazon create a reminder for the event.
Which countries are taking part in Big Deal Days?
Australia, Austria, Belgium, Brazil, Canada, China, France, Germany, Italy, Japan, Luxembourg, Netherlands, Poland, Portugal, Singapore, Spain, Sweden, the US, and the UK will all take part in Prime Big Deal Days via their respective storefronts. If your country doesn't have its own localized version of Amazon, you may still be able to make purchases from a neighboring variant, but usual restrictions likely apply, so check your local Amazon international shipping terms and conditions.
Do I need an Amazon Prime membership?
Yes. Prime Big Deal Days is a member-exclusive sales event just like Prime Day before it and Prime Early Access Sale before that. If you're not already a member, you'll need to sign up for Amazon Prime for $14.99 per month or $139 annually (plus tax) to qualify for discounts. For new users, a 30-day trial of Prime is the perfect way to take advantage since you're free to cancel your subscription after the event.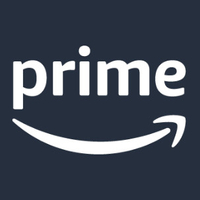 Amazon Prime: Free 30-day trial
Enjoy all the benefits of exclusive discounts during Amazon events, and cancel anytime. If you decide to stay, it's $14.99/month (plus tax) after the trial. Includes extra benefits like free games via Prime Gaming and more bonus content for subscribers.
Get the Windows Central Newsletter
All the latest news, reviews, and guides for Windows and Xbox diehards.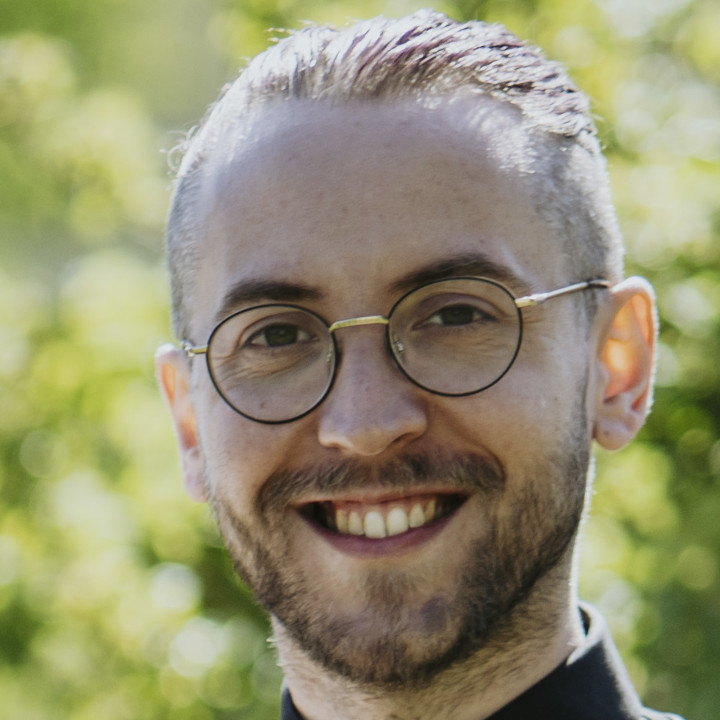 Ben is the channel editor for all things tech-related at Windows Central. That includes PCs, the components inside, and any accessory you can connect to a Windows desktop or Xbox console. Not restricted to one platform, he also has a keen interest in Valve's Steam Deck handheld and the Linux-based operating system inside. Fueling this career with coffee since 2021, you can usually find him behind one screen or another. Find him on Mastodon @trzomb@mastodon.online to ask questions or share opinions.