Jez's TOP last-minute Xbox and gaming deal recs for Prime Day (October 2023)
Save cash, and enhance your gaming life.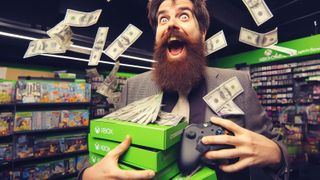 (Image credit: Windows Central)
It's Prime Day. AGAIN. Yippeeee.
Despite sapping my will to live, I still want to ensure I am serving you, dear reader, in finding the best deals and savings on this most illustrious celebration of capitalism. Black Friday preserve us.
It is not Black Friday, though. It's Prime Day! In October of 2023! We've been hard at work scouring the internet for the best savings on everything from Xbox to accessories to PC gaming and beyond. To that end, I thought I'd dig for some deals from my own personal list of recommendations in headsets, chargers, Xbox consoles, games, and whatever else I think you might actually find worth buying.
Hit the comments for any questions on these.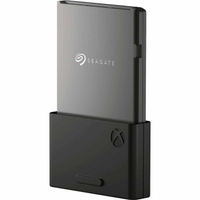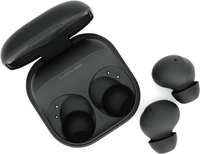 Galaxy Buds Pro 2 | was $229.99 now $120
I've been using Galaxy Buds for years, partially because of how seamlessly they connect up to my Galaxy phones, but also because I really like the audio profile and active noise cancellation (ANC). I've been using a previous model until recently, when I upgraded to the Galaxy Buds Pro 2. And oh boy, what an upgrade.
The Galaxy Buds Pro 2 are smaller and far more ergonomic than the previous iteration, which never fit into my ears properly and would often fall out if I fell asleep on planes and such. I have no such issue with these, owing to the shallower fit. They also have a trippy 360-degree head-tracking feature, which makes YouTube videos feel weirdly more immersive. If you're an ASMR fan, you need these. I get roughly 4-5 hours with ANC turned on, and practically all-day battery life with ANC turned off.
Incredible sound separation, wizard-grade bass, and impressive ANC make these earbuds an absolute win in my book.
💰 Price check: $189 at Samsung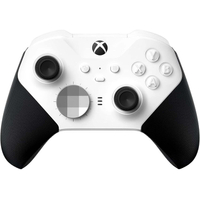 Microsoft Xbox Elite Series 2 Core Wireless Controller | was $129.99 now $88.00 at Walmart

This isn't exactly a Prime Day deal, but Walmart has a surprisingly decent sale right now on the Elite Series 2 Core Xbox controller.
This version has no bells and whistles,

✅Great for: A premium feel controller with monstrous 40+ hour battery life.
💰Price check: $99.99 at Best Buy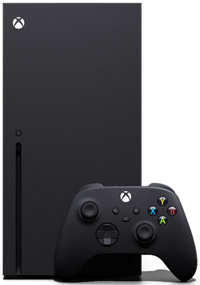 Xbox Series X (Amazon Renewed) | was $499 now $399
If you're looking to upgrade from an Xbox One, Xbox One X, or Xbox Series S (or maybe even just buy a second console), you need this deal.
Amazon's official refurbishment program has Xbox Series X consoles at just $399 right now. They're pre-owned, but cleaned up and verified by Amazon itself.
💰Price check: $499.99 at Best Buy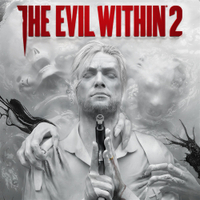 The Evil Within 2 | was $39.99 now $7.19
One of the most criminally underrated and overlooked horror franchises of all time, The Evil Within is a warped jaunt through nightmarish, chaotic shifting mindscapes armed only with scrappy weapons and a will to survive.
Detective Sebastian Castellanos finds himself once again sucked into the dark world of The Evil Within, in this more open, stealth-focused horror experience that is as tense as they come.
The art, atmospherics, and visuals are utterly on point in this great horror experience, and it's cut to just $7 for Prime Day. This is the Xbox One version of the game, but it's enhanced for modern Xbox consoles via backward compatibility.
💰 Price check: $39.99 at Xbox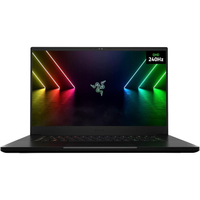 Razer Blade (15 inches) — RTX 3070 Ti | was $2,999.99 now $1,799.99 at Amazon

Razer Blade (17 inches) — RTX 3070 Ti: was $3,199.99 now $1,999.99 at Amazon
This is clearly a more pricy option, but if you were in the market for a laptop upgrade, you could do far, far worse than this deal.
I personally cannot use any other laptop besides Razer. The build quality demolishes every competitor out there, with designs that are sleek and sexy, and construction to match. No creaking seams, no annoying edges, total ergonomic joy, and power to match.
Sure, Razer is expensive, though, which is what makes this deal so enticing. This is actually the next-gen up from my personal Razer Blade 17. I'm currently on an RTX 2070 model, making this the direct upgrade path from mine. I paid $3,499 for a less powerful laptop than this. Maybe I should have waited.
The 17-inch model of course has a better screen and potentially better cooling for intensive tasks. The 15-inch model is no slouch, though, and is a fair bit cheaper.
✅Great for: Current-gen gaming on high settings, content creation across YouTube, and beyond.
💰Price check: $1,799.99+ at Razer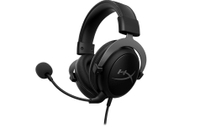 HyperX CloudX wired headset | was $69.99 now $34.99
This absolutely absurd deal is probably the best headset deal of the entire event. The HyperX CloudX is a wired headset, making it compatible with practically everything out there. It's also been my go-to recommendation for absolute entry-level headset gaming. This is the cheapest *actually good* headset on the market. Typically, headsets in this price bracket compromise on audio or quality, but the HyperX CloudX compromises on neither.
Yes, it's no frills and doesn't have a huge array of fancy features, but on build quality and sound, the HyperX CloudX is a mainstay of raw audio value and quality.
💰Price check: $34.99 at HyperX (same deal, but sold out)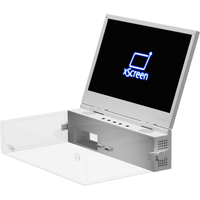 UPspec Gaming xScreen for Xbox Series S | was $249.99 now $184.99 at Amazon
What if your Xbox Series S was a laptop? Pair this with a heavy duty battery pack and you basically have a travel kit Xbox Series S. If you're on a train or plane with power outlets, this is also a great option. It fits nicely on most train and plane chair desks, and gives you an enormous boost in Xbox Series S portability.
For Prime Day, it's enjoying a great sale.
✅Great for: Game on the move with this Xbox Series S attachable screen, verified and endorsed by Xbox itself.
💰Price check: $249.99 at UPspec Gaming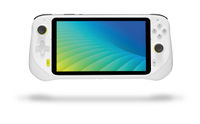 Logitech G Cloud Gaming Handheld | was $349.99 now $300 at Amazon
I was quite harsh towards the Logitech G Cloud Gaming Handheld when it was announced, owing to its price and the fact that it's "cloud only." The economic reality is that this device has no upsell for Logitech, as in they can't make any money on in-app purchases via Google Play or software sales like on Xbox. This is pure hardware only, and should be thought of more like a tablet.
And it truly is a great Android tablet. Amazon Kindle, YouTube, and other apps work great on this device. It is, however, the best Xbox cloud gaming device out there. There's no competition, honestly. The larger screen totally demolishes the Razer Edge, and while it isn't great at running native 3D Android games, Xbox Game Pass, NVIDIA GeForce Now, and Steam Link give you more than you could ever need anyway.
✅Great for: Game on the go with cloud services, use it as an affordable Android tablet for media and music.
💰Price check: $315.99 at Best Buy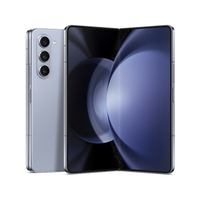 Samsung Galaxy Z Fold 5 | was $1799 now $1,399 at Amazon
The Surface Duo may have died, but foldables live on. The Galaxy Z Fold 5 is arguably the best folding phone on the market, with a flexible display and specs to match. This is the ultimate in media consumption, Android gaming, and multi-taksing, in a form factor that fits right in your pocket.
The camera and battery life takes a hit when compared to Samsung's Galaxy S23 Ultra, but the multitasking capabilities and the big-ass display for watching YouTube and playing games are absolutely unmatched in portability.
✅Great for: Multitasking, doing heavy-duty work on the go, high-end Android or cloud gaming, and media consumption.
💰Price check: $1,799 at Samsung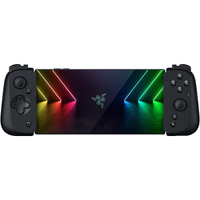 Razer Kishi V2 Mobile Gaming Controller | was $99.99 now $75.99 at Amazon
There are a ton of Xbox cloud gaming controllers on the market, but as someone who has used literally all of them, I think this is probably the best one overall.
The quality of the Razer Kishi V2 is unmatched, meeting the style of Xbox with the form necessary to adapt your existing Android mobile device into a gaming powerhouse. With pass-through charging, additional buttons, and Razer's on-screen mapping for touch-only games, this is a versatile option for anyone who spends a decent amount of time gaming on mobile.
✅Great for: Playing native Android games, NVIDIA GeForce Now, and Xbox Cloud Gaming.
💰Price check: $114.69 at Walmart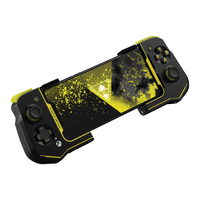 Turtle Beach Atom Mobile Game Controller| was $79.99 now $49.95 at Amazon
As much as I like the Kishi V2, I feel compelled to mention this option too.
Where the Atom has the Kishi beat is in its thoughtful and compact design capabilities. You can clip this onto your phone at either end, and then unclip and fold them together with magnets for more easy pocketability. I'm not a huge fan of the toy-like design with gaudy accents Turtle Beach has gone for with this one, but if you don't mind that, it's a more affordable option than the Kishi V2, even if it compromises in some ways.
✅Great for: Android native gaming, Xbox cloud gaming, NVIDIA GeForce Now cloud gaming.
💰Price check: $99.95 at Walmart
While the deals aren't as broad as a full Black Friday sale might be, there are some standouts here and there. We have a bigger Prime Day Live Blog of all sorts of deals for PC components, Xbox games, and other cool stuff, as well as various deal hubs that can be found over there for that purpose.
If you have any questions about any of the above, let me know in the comments (I own all of these personally, and can give you some insights if you need further info).
Get the Windows Central Newsletter
All the latest news, reviews, and guides for Windows and Xbox diehards.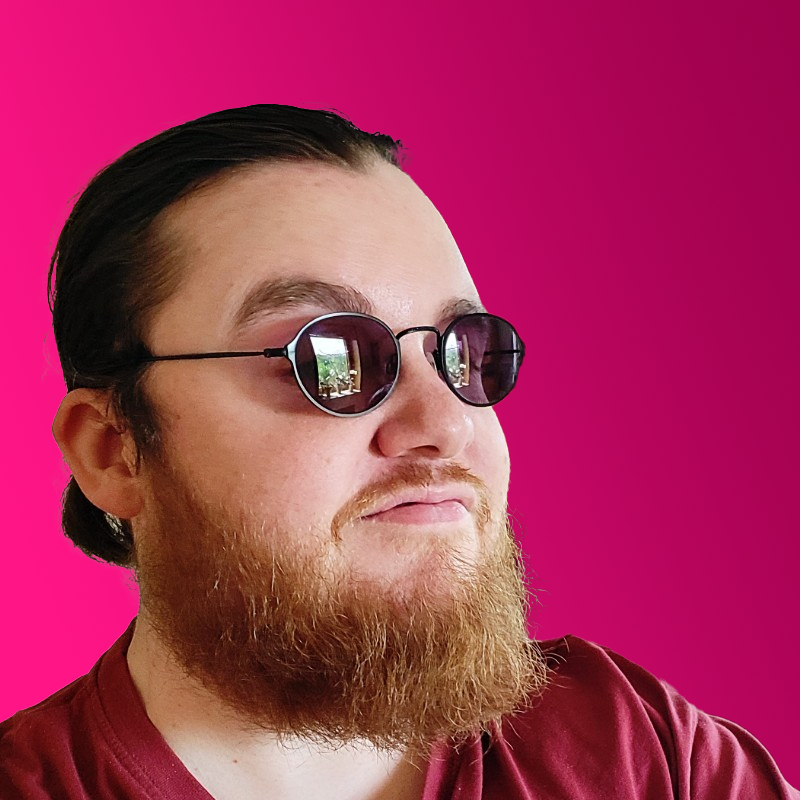 Jez Corden a Managing Editor at Windows Central, focusing primarily on all things Xbox and gaming. Jez is known for breaking exclusive news and analysis as relates to the Microsoft ecosystem while being powered by caffeine. Follow on Twitter @JezCorden and listen to his Xbox Two podcast, all about, you guessed it, Xbox!