Hi-Fi Rush is obviously a big success, but it was initially a 'huge challenge' for the horror-focused studio
"It's one of those ideas that you would say when drunk and then that's it, you wouldn't do anything with it."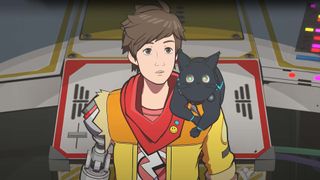 (Image credit: Tango Gameworks)
What you need to know
In the latest Xbox Wire, Tango Gameworks developers explained the story behind the creation of its surprise hit, Hi-Fi Rush.
The game was kept in secret development for five years and was a major departure from the developer's usual horror genre.
Game Director, John Johanas, had the idea for the game for a while and his vision helped guide the team.
Initially, Lead Art Director, Keita Sakai, thought the concept for Hi-Fi Rush was a joke and was surprised that it was selected for development.
Though many were initially daunted by the project, the Tango Gameworks team feels like they now have gained important experience that allows them to make more non-horror games going forward.
Today's Xbox Wire focused on the story behind the development of Tango Gameworks' surprise hit, Hi-Fi Rush — a rhythm fighting game that shadow-dropped earlier this year and instantly became a success. However, it turns out that the game was a "huge challenge" for the studio which had previously primarily created more realistic-looking horror games.
As explained by members of the Tango Gamework's team — which includes Game Director John Johanas, Lead Programmer Yuji Nakamura, Lead Art Director Keita Sakai, and Audio Director Shuichi Kobori — the initial idea for a rhythm fighting game came from Johanas who likens the concept to something you'd randomly suggest and then forget about shortly thereafter. "It's one of those ideas that you would say when drunk and then that's it, you wouldn't do anything with it... It must have been, I want to say, 10 years ago or something where I had this general idea." Johanas provided the main vision behind the game, created the characters, came up with the plot, and explained his ideas for the rest of the team to follow throughout development.
If you're not aware, the main plot surrounding Hi-Fi Rush is that a young man named Chai elects to have experimental surgery to get his arm replaced with a robotic one. However, during the procedure, his music player gets embedded in his chest giving him a unique understanding of the world's beat. The company providing the procedure sees him as defective and sends enemies to take him out, but he can fight in rhythm to the sounds he hears to execute powerful combos and beat his assailants. As Johanas explained, the idea was obviously "stupid" but the intention was to make the game "self-aware" so that it would be fun to play.
We're happy that the idea was given the full go-ahead to be developed, but not everyone on the team was sold on the idea at first. As Johanas explains, "Most of the first reactions were, 'We don't know how to do this; this is totally impossible.'"
You see, before Hi-Fi Rush's release, Tango Gameworks was primarily known as a developer of more realistic-looking horror games such as the first and second The Evil Within as well as Ghostwire: Tokyo. So shifting to making a cartoony and uptempo rhythm game proved somewhat daunting for many at first. Sakai even talks about how he thought the initial idea submission was a joke and didn't think it would actually become a reality.
Obviously, Hi-Fi Rush has proven to be a huge success over the last few months. Although the game had been in development for five years, the project was kept a secret until it shadowdropped as an Xbox console exclusive during the Xbox Developer_Direct in January 2023. The Hi-Fi Rush team did an excellent job, providing a polished project within a new and exciting world. Many within the Tango Gameworks team feel that the success of Hi-Fi Rush has given the developers confidence to work in more genres than just horror going forward.
Hi-Fi Rush is available on Xbox Series X|S, Xbox Cloud Gaming, and Steam. What's more, it's currently on Xbox Game Pass, so anyone with a current subscription can play the game without paying additional money to do so.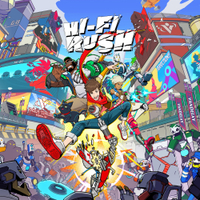 Hi-Fi RUSH
For those seeking a refreshing, purely fun single-player gaming experience, look no further than Hi-Fi RUSH. The latest Xbox exclusive is a rhythm masterpiece, and it's an uncomplicated blast from start to finish.
Buy from: Xbox (Standard) | Xbox (Deluxe)
Windows Central's take
More Xbox games
- Best Xbox Controllers
- Xbox Series S xScreen is official
- Lamplighters League review
- Find every Moonstone in Lies of P
- Xbox games with 120 FPS
Sometimes it feels like only games with the same old mechanics and concepts get released. As such, it's always nice when novel ideas are given the go-ahead to be developed and I wish publishers would take a chance on more original ideas like Hi-Fi Rush. Of course, having a dedicated director, like Johanas, with a passion for his project and the vision to maintain the integrity of his ideas among the team is a huge part of why Hi-Fi Rush proved to be the fun, unbelievably awesome, and unprecedented game it turned out to be.
I'm incredibly happy that the Tango Gameworks team has gained more confidence from this whole experience and look forward to whatever projects they move onto next. Perhaps we'll see more of Chai, 808, and their friends in the future. Or perhaps, we'll be treated to a completely different experience altogether. Regardless, we can expect exciting new things.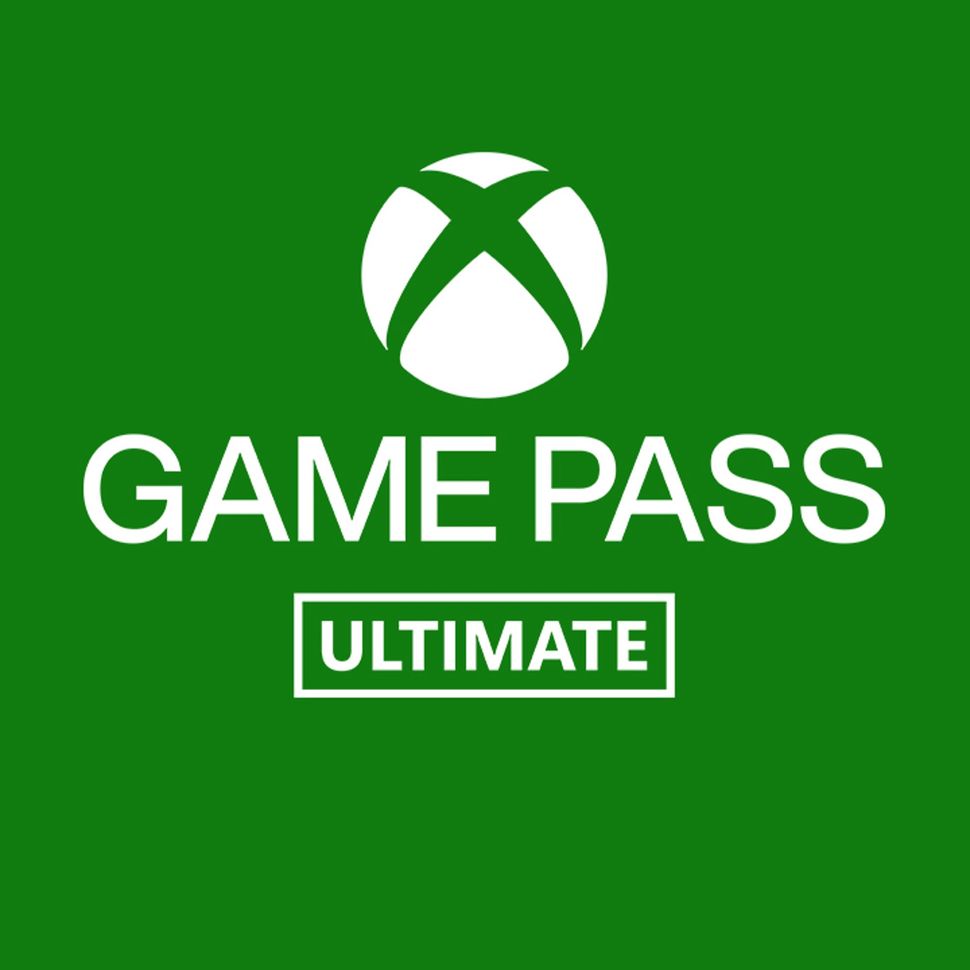 As a first-party Xbox game, Hi-Fi RUSH is of course available on every tier of Xbox Game Pass Ultimate, including Xbox Game Pass (on Xbox Series X|S), PC Game Pass, and Xbox Cloud Gaming. If you want to experience Xbox's latest hit, this is the way to do it.
Get the Windows Central Newsletter
All the latest news, reviews, and guides for Windows and Xbox diehards.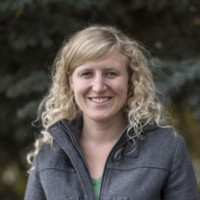 Self-professed gaming geek, Rebecca Spear, is one of Windows Central's gaming editors with a focus on Xbox and PC gaming. When she isn't checking out the latest games on Xbox Game Pass, PC, or Steam Deck; she can be found digital drawing with a Wacom tablet. She's written thousands of game guides, previews, features, and hardware reviews over the last few years. If you need information about anything gaming related, her articles can help you out. She also loves testing game accessories and any new tech on the market.
This is one of the things about GAME PASS economics that rarely gets mentioned: with a guaranteed audience, game returns don't depend solely on the launch window and cold launches like HIFI RUSH (without the expense of hype campaigns) are not only viable but preferable for labor of love, oddball games that need to be experienced to be appreciated.

Also games that launch with issues, like REDFALL and FALLOUT 76 get second chances to be fixed and find an audience later. Maybe discounted saled, maybe just engagement on GAME PASS, maybe both.

Another game to consider is DISHONORED 2, a fine game sent out to die in a bloated release month and ending up in the discount bin a month later. All because ZENIMAX upper management couldn't wait a month of two.

With GAME PASS as an outlet, Microsoft not only can afford to take chances on games like HI FI RUSH, GROUNDED, and PENTIMENT, they "need* to. GAME PASS needs a steady flow of content to keep subscribers engaged and minimize churn, it needs *variety*.

Microsoft also needs to stop preannouncing games five years early. They need subscribers focused on the now, on the catalog as it exists and grows, so they engage with the deep catalog. Along those lines, getting the Activision catalog is a gold mine. At a time when SAAS games look to have peaked, MS is getting some of the most deeply entrenched ones so if that category peters out those should endure.

And them there's that hoard of fallow IPs. At a time when a lot of studios are downsizing. If this holiday season plays out reasonably well, MS might be adding *teams* to the existing studios more than buying studios. Cheaper, after all. (But if CRYSTAL DYNAMICS becomes available...)

It'll take a while to get things sorted out (2026?) but they have most of the pieces to take GAME PASS to its full potential. This could get interresting.

Reply