Matt Booty of Xbox Game Studios addresses Redfall's launch and fan expectations
The Xbox leader comments on the past, present, and future of Xbox Game Studios.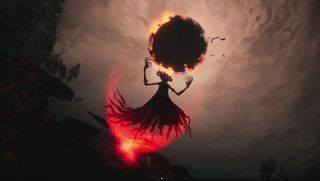 (Image credit: Bethesda Softworks)
What you need to know
Xbox recently hosted its Xbox Games Showcase 2023 and Starfield Direct.
Following the broadcast, Xbox leadership met with the press to answer questions about Xbox Game Studios.
Matt Booty, Head of Xbox Game Studios, spoke to IGN about Redfall's launch and managing expectations with game announcements.
---
For fans of Xbox and many gaming industry spectators, the company faced tremendous pressure ahead of the Xbox Games Showcase 2023. Audiences expected Microsoft to compensate for the notably murmured lack of first-party titles in recent years. The deafening noise of the Activision/Blizzard acquisition distracted from the messaging of upcoming Xbox games, and the disappointing critical reception of Redfall colored the platform with a crimson shade of skepticism.
Thankfully, the energy and confidence of Xbox dramatically shifted following the positive reception to the Xbox Games Showcase 2023 and Starfield Direct. While fans were celebrating new reveals like Clockwork Revolution and South of Midnight, Microsoft fielding questions from the press about what's next for Xbox Game Studios. In a particularly fascinating interview with Matt Booty and IGN, the Xbox leader commented on Redfall's launch, the weight of first-party, and how they aim to manage fan expectations better.
Redfall suffered from "tunnel vision" and inadequate onboarding
When we reassess the marketing lead-up to Redfall's launch, we see a major gaming publisher investing considerable resources in the game's success. From its "one more thing" reveal at the Xbox Games Showcase 2021 to its gameplay presentation in 2022, Xbox appeared optimistic about the vampire-centric first-person shooter. This assurance was furthered when Microsoft announced Redfall would launch as the first $70 current-gen-only exclusive on Xbox Series X|S. Unfortunately, Arkane Austin's latest didn't meet the expectations of fans or Xbox Game Studios.
Speaking with IGN, Matt Booty cited a handful of factors that contributed to the underwhelming release of Redfall in May. Aligning with our previous editorial on Redfall and the inherent stress of first-party, Booty admitted that Xbox could have done a better job onboarding Arkane and preparing them for a high-profile first-party release.
Additionally, Booty stated that standard internal practices and team communication indicated Redfall was in a respectable state for launch. Mock reviews, bug reports, and playtesting were executed before release. However, Booty also claims that "tunnel vision" detrimentally impacted Redfall.
Thankfully, Matt Booty didn't casually redirect blame or accountability for Redfall and stated that the onus was ultimately on himself and ZeniMax head James Leder. He went on to commend the years of work Arkane Austin poured into the project and suggested that, moving forward, Xbox and ZeniMax will learn from these events.
Setting expectations with Xbox Game Studios titles
There's a fundamental disconnect between fans of video games and the realities of creating video games, especially in a landscape where players expect vast worlds and countless hours of entertainment from AAA releases. More and more high-profile figures are addressing the elongated development timelines and the obstacles associated with messaging uncertain release windows to audiences. Despite a bump roadmap and concerns regarding previously announced projects, Xbox messages an encouraging vision for the future.
The acquisition spree in 2017-2019 and the emboldened rebranding of Xbox Game Studios were undoubtedly crucial components of Microsoft's grand strategy for the gaming division. Bolstering the in-house development stable to 23 talented studios theoretically positioned Xbox for a healthy, consistent slate of first-part offerings. However, prior obligations and current development conditions led to slower content delivery for Xbox fans. In another conversation with IGN, Matt Booty said yesterday's Xbox Games Showcase was an example of things finally taking shape.
Even with playable builds and a major blockbuster releases like Starfield on the horizon, Booty reiterates the team's focus on setting realistic, respectable expectations for players. Critics feel Microsoft has historically announced games too far out and failed to provide ongoing updates. Booty mentions the company's newfound approach to game reveals and communicating milestones and how it impacted this year's show.
Based on the Xbox community's sentiments, fans desperately want information on Perfect Dark, State of Decay 3, Everwild, and the slate of Xbox Game Studios Publishing partner projects. According to Matt Booty, development durations of five years or longer for high-profile AAA titles means players will ultimately end up waiting longer for meaningful updates. The team plans on carefully considering these realities when messaging releases from Xbox Game Studios.
Windows Central's take
Regardless of where you stand on the current state of Xbox and its history with first-party offerings, the future of Xbox Game Studios is brimming with possibility. As a fan of video games, I frequently daydream about what Rare is conjuring with Everwild and what substantial investments from publishers like Xbox can mean for the games and their creators.
Microsoft is inherently a business, and its primary objective on paper is to make as much money as possible. That being said, I firmly believe that video games are art, and any company aiming to take gaming seriously needs to balance the business with the art. The promise of Xbox Game Studios embodies those ideals. I'd be thrilled to see Microsoft, and its staggering resources, stand as a role model in the industry.
If you're looking to catch up on the Xbox Games Showcase 2023, our handy recap breaks down all the major announcements and Xbox Game Pass reveals. I'd also like to give a huge shoutout to Rebekah Valentine for her consistently excellent reporting on IGN, including multiple interviews with Matt Booty.
Get the Windows Central Newsletter
All the latest news, reviews, and guides for Windows and Xbox diehards.
Miles Dompier is a Freelance Video Producer for Windows Central, focusing on video content for Windows Central Gaming. In addition to writing or producing news, reviews, and gaming guides, Miles delivers fun, community-focused videos for the Windows Central Gaming YouTube channel. Miles also hosts Xbox Chaturdays every Saturday, which serves as the Windows Central Gaming weekly podcast.