NVIDIA upgrading GeForce Now in 2023 — RTX 4080 GPUs launch with SuperPOD servers
GeForce Now boasts 120Hz ultrawide gaming and a new membership tier.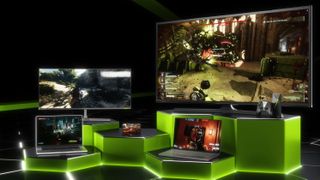 (Image credit: NVIDIA)
Update: January 19
Select subscribers to the GeForce Now Ultimate tier can now access the brand-new RTX 4080 SuperPOD servers, including areas around San Jose, Los Angeles, and Dallas in the US, plus Frankfurt in Germany. NVIDIA will update its server list every Thursday to highlight the latest additions.
In addition to the recent SuperPOD launch, ten new games have been added to GeForce Now:
Farlanders
Surviving the Abyss
Tortuga - A Pirate's Tale
Epistory - Typing Chronicles
Absolute Drift
BLACKTAIL
Dwarf Fortress
Hello Neighbor 2
NEBULOUS: Fleet Command
Shadow Tactics - Aiko's Choice
What you need to know
NVIDIA is upgrading its cloud-gaming GeForce Now service with RTX 4080 GPUs for faster response times and higher-quality visuals.
New SuperPOD servers are powered by the Ada Lovelace architecture, supporting all visual enhancements provided by NVIDIA RTX.
A new Ultimate membership tier will include the latest upgrades, including up to 4K resolutions at 120 FPS with NVIDIA Reflex support for low latency input response.
---
NVIDIA made waves at CES 2023 in Las Vegas by announcing a series of incoming upgrades to its cloud-gaming GeForce now service. Current RTX 3080 membership subscribers will see their account upgraded to a new tier, and newcomers will have opportunities to access the service for free with bundle deals from NVIDIA partners.
Product manager Andrew Fear gave us a briefing to describe their plans for GeForce now over the year ahead, including new features and support for upcoming devices. Across-the-board improvements to its service promise exciting times ahead for cloud gaming.
Region expansion
As of January 2023, NVIDIA reports that over 25 million users have tried the GeForce Now service. Moving into the year ahead, its cloud platform is available in over 100 countries, with more planned for expansion until all hemispheres are covered so that 'the sun never sets on GeForce Now.'
GeForce Now is supported by 30 data centers arranged across the globe by NVIDIA and its partners, with three new operations, including coverage for Armenia, Georgia, and Azerbaijan by GFN.AM, Malaysia by YTL, and South Africa by Rain. Plans for upcoming regions haven't been confirmed, but NVIDIA seems determined in its aim for expansion.
RTX 4080 in the SuperPOD
One of the most significant announcements from NVIDIA at CES 2023 regarding GeForce Now was unveiling its SuperPOD cloud gaming supercomputers powered by the RTX 4080 GPU and the Ada Lovelace architecture within. These hefty servers are exclusively designed for gaming, providing over 64 TFLOPs of processing power in the cloud, 1.7x faster than the current service using RTX 3080 GPUs.
Supporting the RTX 4080 for GeForce Now brings more RTX goodies, including complete ray tracing and DLSS 3 support for improved visuals with AV1 encoding saving around 15% bandwidth compared to H.265. The flexible encoder is part of NVIDIA's aim to bring cloud gaming as close to desktop gaming as possible, with side-by-side demonstrations at CES exhibiting how that is becoming a reality.
RTX 4080 SuperPOD servers also support NVIDIA Reflex 240Hz in competitive mode, reducing input latency to around 35ms when using a typical 120Hz TV in testing. Current-generation RTX 3080 systems for GeForce Now perform at about 60ms, close to the average Xbox Series X output latency at 120Hz, so anything less is a win for cloud gaming.
Increasing to 240 FPS for rendering with NVIDIA Reflex frame pacing tech helps the cloud-based GPU process inputs from the user and respond with low-latency visuals as fast as possible. Any titles with Reflex support should be more responsive on GeForce Now with the incoming upgrades, depending on your membership level.
New devices and features
Working alongside manufacturers developing hardware specifically designed for cloud gaming, NVIDIA is expanding its range of GeForce Now games with support for touch screens. Describing companies, including Razer and Logitech, as those who 'believe in the cloud,' NVIDIA demonstrated its new category additions to the cloud gaming library when launched on touch-screen devices.
Titles with native touch-screen support, including Genshin Impact, will appear in a dedicated section alongside others designed for a natural experience whether or not you use a joypad attachment on mobile or tablets. Games with recent RTX enhancements will see similar publicity on GeForce Now, including Fortnite, for high-end visuals over the cloud.
Cloud gaming hardware is set to make waves this year, with our Logitech G Cloud review proving that some of the only drawbacks are region restrictions, which NVIDIA is actively working against. Upcoming Chromebook laptops from Acer, ASUS, and Lenovo will officially support GeForce Now. They offer a versatile and affordable method of accessing the platform alongside their cloud-based operating system.
NVIDIA's product manager Andrew Fear confirmed that while a native GeForce Now application isn't available for Steam Deck, they are 'looking to do more with it in 2023.'
Ultimate membership
The new GeForce Now Ultimate membership tier was another huge announcement for NVIDIA at CES 2023, upgrading any existing RTX 3080 members. Starting in Q1 2023, these users will automatically be moved to the new RTX 4080 SuperPOD servers powered by Ada Lovelace, but the subscription price is not planned to change.
Alongside the improvements to this high-end service, including 4K resolution at 120 FPS and NVIDIA Reflex 240Hz Competitive mode support, is support for ultrawide screens streaming up to 3840x1600 resolutions at 120Hz with HDR. Owners of compatible LG or Samsung TVs with GeForce Now will benefit from the same 4K resolution boost throughout Q1 of 2023.
Promotions and partnerships
Opportunities for free access to GeForce Now include bundles from AT&T, as new fiber broadband or 5G customer mobile customers will receive a 6-month Ultimate membership worth $120. Google offers a similar deal with select cloud gaming-focused Chromebooks bundled with three months of Ultimate membership.
Partnerships with NVIDIA and three automotive groups were also announced at this year's CES convention, including BYD, Hyundai, and Polestar. Ideal for electric cars for cloud gaming as owners charge their batteries with saves backed up to the NVIDIA servers, ready to continue playing on any device at home. Exact timings and plans haven't been confirmed for specific model implementation or availability, but more information will be released throughout the year.
GeForce Now is set to enjoy a significant upgrade with its brand-new SuperPOD servers powered by the RTX 4080 GPU and all its benefits, including some of the lowest latency gaming in the cloud.
Boosts to framerates and resolutions with support for ultrawide monitors and even more mobile devices means its appeal should broaden throughout 2023, especially with bundled memberships from AT&T and Google's gaming Chromebooks.
The updated servers are set to roll out throughout January by region, with access depending on your location. If you're already a GeForce Now member, you can expect to hear from NVIDIA confirming the migration soon.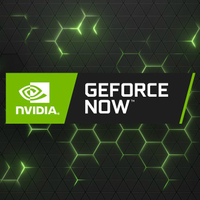 NVIDIA GeForce Now
NVIDIA's cloud gaming service is about to be more powerful than ever thanks to the RTX 4080 GPU, and it's heading to cars in the near future. The new Ultimate tier includes it all for $20 a month.
Subscribe at: NVIDIA
Get the Windows Central Newsletter
All the latest news, reviews, and guides for Windows and Xbox diehards.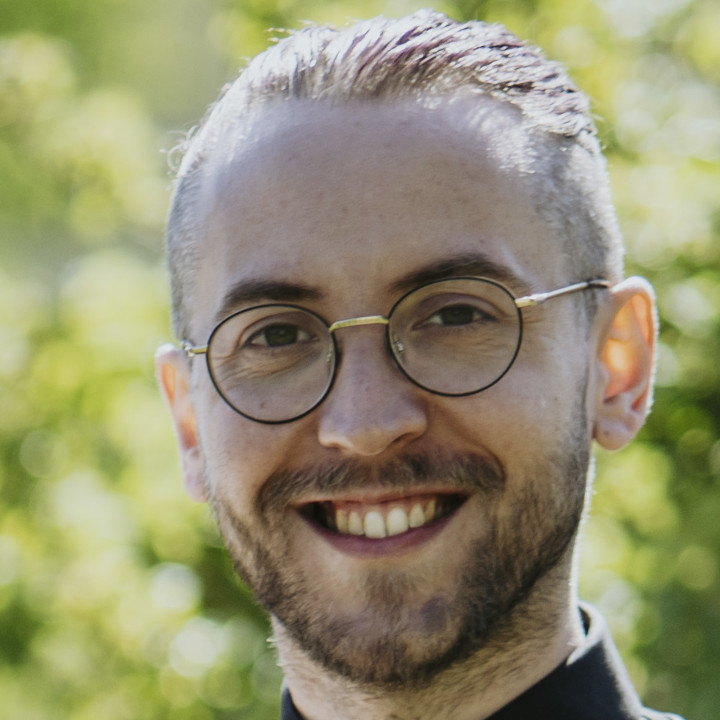 Ben is the channel editor for all things tech-related at Windows Central. That includes PCs, the components inside, and any accessory you can connect to a Windows desktop or Xbox console. Not restricted to one platform, he also has a keen interest in Valve's Steam Deck handheld and the Linux-based operating system inside. Fueling this career with coffee since 2021, you can usually find him behind one screen or another. Find him on Mastodon @trzomb@mastodon.online to ask questions or share opinions.