Overwatch 2 director on scrapped PvE co-op Hero Mode: 'This has been hard for us'
Blizzard's Aaron Keller opens up about the difficult decision to cancel Hero Missions.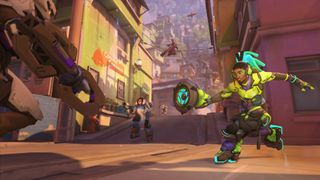 (Image credit: Activision Blizzard)
What you need to know
Overwatch 2 Game Director Aaron Keller has written a new "Director's Take" blog post in which he reflects on the game's development and Blizzard's decision to scrap its planned PvE co-op Hero Mode.
Keller clarified that Story Missions are still coming in Season 6, and that only the mode with hero talent trees and long-term progression have been cancelled.
Team 4 originally planned to develop Overwatch with a crawl-walk-run approach, with the ultimate goal being to turn it into an FPS MMO. However, Keller says the team tried to do too much, and ending up siphoning resources from the live game to try and achieve this vision.
This is why the PvE Hero Mode was cut. Keller felt it was ultimately taking up too many of Team 4's resources, so the group scrapped it and intends to focus on Overwatch 2's live service roadmap.
---
Earlier this week, Overwatch 2 developer Blizzard shocked fans by announcing the cancellation of its promised PvE co-op Hero Mode, with the game's Executive Producer Jared Neuss explaining that the Overwatch team wouldn't be able to deliver on the original vision for PvE that was originally shown. Now, in an effort to provide additional context while reflecting on Overwatch's development and making some important clarifications, Game Director Aaron Keller has discussed the decision in a new "Director's Take" blog post.
When plans for Overwatch PvE were revealed in 2019, both Story Missions and Hero Mode levels were announced. The former, Keller reiterated in the post, "focus on fast-paced, co-op gameplay, as well as story, cinematics, and cutscenes that expand the world of Overwatch" and are still coming in Season 6 (expected to begin August 15) and beyond. The latter, which would have featured RPG-like talent trees and "a deeply replayable version of PvE," is what the developers ultimately chose to scrap.
Keller revealed that Team 4 (the developers working on Overwatch) planned to eventually introduce deep PvE and then transition the game into a full-blown FPS MMO with a crawl-walk-run approach. However, the team bit off much more than it could chew, resulting in the developers trying to accomplish too many things at the same time.
"Looking back at that moment, it's now obvious that we weren't as focused as we should have been on a game that was a runaway hit," he explained. "Instead, we stayed focused on a plan that was years old. Work began on the PvE portion of the game and we steadily continued shifting more and more of the team to work on those features."
"We had an exciting but gargantuan vision and we were continuously pulling resources away from the live game in an attempt to realize it," Keller continued. "I can't help but look back on our original ambitions for Overwatch and feel like we used the slogan of 'crawl, walk, run' to continue to march forward with a strategy that just wasn't working."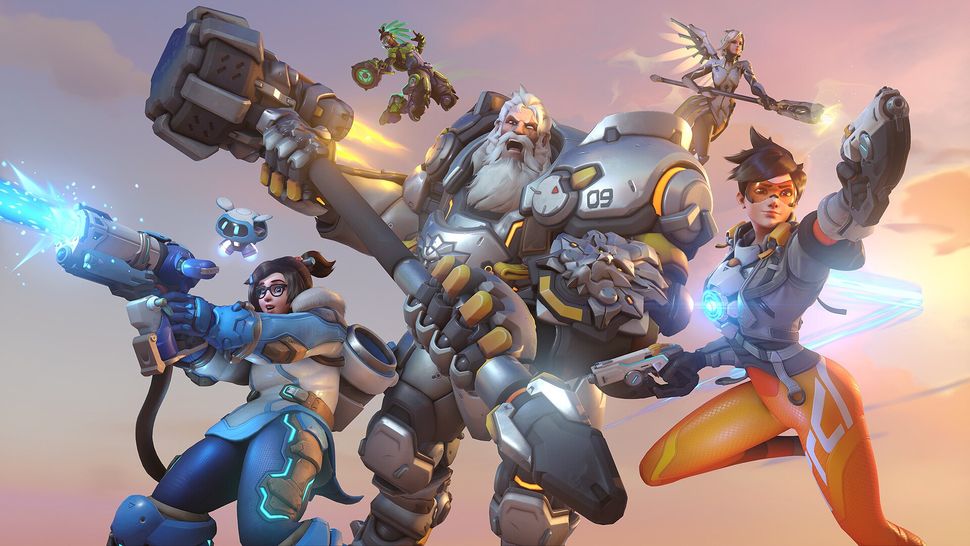 Despite Team 4's efforts to work the full PvE experience into its plans for Overwatch 2, it was ultimately decided that the developers couldn't keep pulling people away from the live experience. As a result, the Hero Mode portion of PvE co-op was cancelled.
"This has been hard for us, but as the director on this project, I have to do my best to make decisions that put the game and the community first, even when those decisions are disappointing," noted Keller. "In this case, I had trouble pivoting away from a vision that just wasn't working. And for that I would like to apologize to our players and to our team. I'm sorry."
Though the studio regrets its development missteps with Hero Mode and Overwatch in general, Keller is optimistic about the future. Moving forward, he says players have Story Missions and other types of co-op content to look forward to, as well as "new stories."
"We are focusing our efforts and our passion into making this game an ever-evolving experience. We are still committed to building many of the elements we talked about at BlizzCon 2019, including the Story Missions that delve into the next chapter of the Overwatch universe, new types of co-op content we haven't yet shared, and new stories that we're planning to tell both in and out of the game," Keller wrote. "We're excited about this direction and we can't wait for you to finally get to experience what we've been building."
"Overwatch was born from the ashes of Project Titan. It was a moment of metamorphosis for the team and the project…and something beautiful came out of it. This is another moment of change. And the future of Overwatch will be born out of it."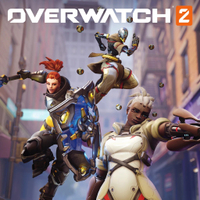 Overwatch 2: Ultimate Battle Pass Bundle
The $30 Overwatch 2: Ultimate Battle Pass Pack offers fans a variety of benefits that will allow them to get guaranteed access to a Premium Battle Pass track, 20 Battle Pass levels, 2,000 Overwatch Coins, and during Season 4, Starwatch skins.
Get the Windows Central Newsletter
All the latest news, reviews, and guides for Windows and Xbox diehards.
Brendan Lowry is a Windows Central writer and Oakland University graduate with a burning passion for video games, of which he's been an avid fan since childhood. You'll find him doing reviews, editorials, and general coverage on everything Xbox and PC. Follow him on Twitter.