Overwatch 2 was a mistake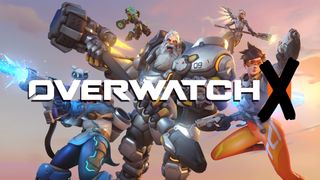 (Image credit: Windows Central)
The Overwatch 2 saga has been a fascinating showcase of the complicated duality of supporting an ongoing video game. Over the past eight years, fans have experienced a gambit of emotional highs and lows and their fair share of delight and disappointment. While many critics were skeptical of the unconventional transition from Overwatch to Overwatch 2 late last year, this week's developer livestream reignited passionate debates about Blizzard's approach to its "sequel" of the wildly popular first-person hero shooter.
One of the grandest promises, and arguably the justification for the "Overwatch 2" moniker, was the PvE campaign mode set to introduce hero talent trees and long-term character progression. Unfortunately, the latest roadmap update confirmed that this mode has been canceled. The team is still promising other co-op content for Overwatch 2 that delivers "canon and not very canon" narrative elements to the game. Needless to say, the players who've been eagerly awaiting this mode since its announcement in 2019 are extremely disheartened by the news.
Despite my enthusiasm for the exceptional moment-to-moment gameplay and engaging core loop of Overwatch 2, I've found my alacrity to play regularly diminished by the publisher's seemingly cynical decision to deliver a sequel solely for the sake of marketing. It's challenging not to fixate on what could have been and where the game would be if Activision/Blizzard committed consistent, ongoing support instead of pivoting to Overwatch 2. As the muddy acclimation from the predecessor to the current iteration intensifies, it's become crystal clear that Overwatch 2 was an unforced error that added unnecessary pressure and expectations to the game.
The ongoing game dilemma
Before I share my dissatisfaction with Blizzard's handling of Overwatch, it's important to add context and consideration to the conversation. Meaningfully supplying a steady flow of content for an ongoing game, especially in the AAA space, is a gargantuan endeavor. It requires tremendous financial resources and hordes of personnel to establish a sustainable cadence that keeps players engrossed with the title. Even massive publishers like Ubisoft and EA have failed to maintain audiences and generate sufficient revenue in the hyper-competitive games-as-a-service (GaaS) bubble.
There's a fundamental disconnect between the average player's understanding of game development and their ultimate desires from the game world. This harsh reality exacerbates the tensions between fans and developers. What appear to be simple suggestions from the community are often complicated undertakings that require tremendous manpower to execute.
Fortnite has become the north star for all titles in this space primarily due to its staggering financial success. Many must realize how many people are required to keep those wheels in motion. In 2017, Tim Sweeney stated that 700 employees were actively working on Fortnite. By comparison, the Overwatch team was at just about 300 in November of 2022. Both figures are notably larger than other entire AAA development houses.
Monetization is another point of contention with GaaS titles. Players frequently question the high asking prices of cosmetic items, battle passes, and other optional in-game purchases. While multi-billion-dollar revenue streams like those touted by Diablo Immortal could suggest that some of these practices are a bit egregious, the business component of game development is worth discussing.
I had the opportunity to chat with Joe Neate from Rare about the delicate balance of supporting Sea of Thieves long-term and respecting players' investments. Candid insights from trusted industry figures like Joe are invaluable for softening the pessimistic assumptions of audiences.
Shipping a successful ongoing game that presents a worthwhile gameplay loop, rewarding player progression, and consistent updates while garnering a viable level of profitable growth is a remarkably difficult accomplishment. Empathy is a fundamental component of my methodology when discussing video game information and how it relates to the industry at large. I greatly respect anyone who's poured years of their life into a project, significantly when decisions entirely out of their control negatively impact how their work is received.
Overwatch didn't need a 2
Following the reveal of Overwatch 2 at BlizzCon 2019, players were gradually provided information about what to expect from the franchise's future. Traditionally, a sequel implies a fresh suite of characters, content, maps, and modes. However, in the case of Overwatch 2, the team quickly confirmed that the primary PvP mode would largely remain intact from the original game, with characters and cosmetics transferring to the shiny new free-to-play sequel.
While players were immediately skeptical of this radical rollout, the promise of a PVE campaign mode assuaged the confusion surrounding the decision to focus on a sequel versus remaining committed to the primary Overwatch experience. With an outstanding cast of characters from distinct backgrounds, players patiently pondered the possibilities of a Hero-centric mode that meaningfully celebrates their lore. Even after launching in early access in October 2022, fans still assumed the PVE campaign would eventually arrive. Sadly, those hopes were permanently crushed this week.
The Hero Mode in Overwatch 2, which was set to feature talents and permanent progression, has been scrapped altogether. The team still promises "great PvE content this year," with co-op story missions arriving in Season 6. Still, after an extended wait and lofty promises, audience patience has rapidly devolved into exasperation.
With no campaign on the horizon, Overwatch 2's decision to market itself as a sequel has become painfully more disingenuous. If the client is the same, most of the characters are the same, and there doesn't plan to be noteworthy content to differentiate it from classic Overwatch, why didn't Activision just relaunch the game as a free-to-play offering?
At this point, it's all semantics, anyway. Overwatch 1 doesn't exist and has been wholly replaced by Overwatch 2. The official Twitter page for Overwatch even playfully poked fun at itself with the tagline, "But with a 2 this time!" Activision obviously wanted to guarantee another big moment for the hero shooter, and traditional marketing suggests using the sequel naming convention is a proven method of achieving that publicity boost. Marketing is a necessary component of a successful AAA video game release, and I commend the efforts of Activision's marketing division. Unfortunately, the intention of shifting to a sequel now feels like an unfortunate waste of time.
After announcing Overwatch 2, Jeff Kaplan (who left Blizzard in 2021) confirmed that ongoing support for Overwatch would be minimal following the release of the game's final character Echo. For passionate fans, this meant years without meaningful content updates for one of Blizzard's premiere GaaS titles.
When Overwatch 2 eventually launched in early access, it only boasted a handful of new characters and maps. The free-to-play overhaul focused primarily on monetization and balancing the shift from 6v6 battles to 5v5. For long-time players, the rollout felt underwhelming but, again, was given a fair amount of leniency because of the "early access" distinction.
Since the reveal of Overwatch 2, Blizzard has been embroiled in a host of controversies. From continuous employee walkouts to alarming reports of horrifying workplace practices, there's been an ugly spotlight cast on the internal operations of this beloved publisher. Unsurprisingly, this has led to creative conflicts, employee attrition, and, hopefully, meaningful change for the company's future. What were potentially overly ambitious promises have now been pared back due to a host of disconcerting realities. Hopefully, now that the bad-news band-aid has been yanked off, Overwatch 2 will ultimately become what Overwatch should have been all along — a continuously supported online endeavor.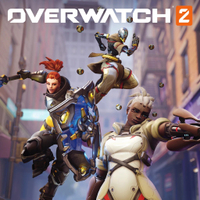 Overwatch 2
Overwatch 2 is a free-to-play first-person shooter from Blizzard Entertainment. If you haven't given it a shot, you can dive in and play for free.
Play free at: Xbox
Get the Windows Central Newsletter
All the latest news, reviews, and guides for Windows and Xbox diehards.
Miles Dompier is a Freelance Video Producer for Windows Central, focusing on video content for Windows Central Gaming. In addition to writing or producing news, reviews, and gaming guides, Miles delivers fun, community-focused videos for the Windows Central Gaming YouTube channel. Miles also hosts Xbox Chaturdays every Saturday, which serves as the Windows Central Gaming weekly podcast.