Sea of Thieves producer discusses ethical monetization, and how internal backlash saved a crab
Some truly excellent insights into the culture of Xbox and business practices with accountability.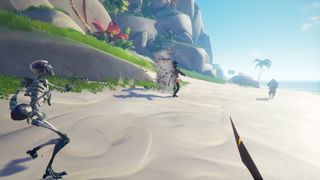 (Image credit: Windows Central)
For Xbox Chaturday's big 50th episode, I had the pleasure of being joined by Joe Neate, the executive producer on Sea of Thieves. I was honored and excited to have the opportunity to chat with a key figure from Rare in such a comfortable, relaxed format.
In addition to discussing the game reveals that excited us at The Game Awards and our impressions of Halo Infinite's campaign, we also touched on the team's desire to push ethical monetization practices, the culture of Xbox Game Studios, and how a fan-favorite crab almost met its untimely demise.
Ethical monetization in ongoing games
During our two-hour session, one of my favorite conversations involved an evaluation of the monetization practices required to sustain an ongoing game. Many players have pre-conceived notions or theories as to why companies implement certain monetization practices, and it was incredible to hear thoughtful explanations into how these decisions are made.
After touching upon Sea of Thieves' transition to a seasonal update model, Neate began detailing how the team at Rare aims to deliver a fairly priced selection of optional cosmetics that respect the buyer's time and financial investments. He described the studio's careful approach to microtransactions by stating, "if people spend money in Sea of Thieves, they should never regret it."
Neate then spoke about how Rare and the team at Sea of Thieves will continue to hold themselves accountable when it comes to delivering what's best for all players as well as the business. It was refreshing to have a candid discussion on how, in some cases, it can be easier for a company to chase financial success by exploiting their most dedicated fans while also explaining how this isn't the most ethical approach and one the Sea of Thieves team fights hard to avoid.
To make the team's strategy clear, Neate stated, "we'd rather have more people spending less than a smaller amount of people spending loads." As someone who's often questioned the monetization practices of ongoing games, I found his insights fascinating and refreshing.
The culture of Xbox and the fate of a crab
In addition to detailing Rare's strategy for providing a fair and rewarding monetization system for its players, Neate and I also touched upon Xbox Game Studios and its culture of empowerment. Neate passionately described Xbox's approach to management.
"When I look at the leadership of Xbox, Phil Spencer, and Matt Booty, their method is very much empower your teams to make decisions and manage their games in the ways they feel are best to do," he said.
He then described how you can see this represented in the quality of games released by Xbox Game Studios in 2021. Neate further iterated on Xbox's mission of game development, stating, "speaking as a games developer, all you're ever doing is asking how do I make the best decisions for my game and the community?"
In another nearly tragic conversation, Neate talked about how a beloved crab mascot affectionately nicknamed "Shelly" by the community was almost killed off in A Pirate's Life. As someone who's championed this cherished crustacean since its debut in one of the first update trailers for Sea of Thieves, I was taken aback by this development.
After asking if this crab's inclusion in most of the game's official trailers foreshadowed any features or story beats, Neate detailed the dark timeline where Shelly was murdered. "Mike Chapman did have a plan to kill off that crab, and we actually did some work to do it, but there was a bit of revolt amongst the team." Thankfully, some vocal members of Rare have spared this crab for now, but it seems like its fate is still uncertain in the world of Sea of Thieves.
All topics covered in this episode
Joe Neate's game development journey - 00:05:10

Joe described how he got into game development and what led to his current role as Executive Producer on Sea of Thieves.

Hellblade II gameplay reveals - 00:26:10

We discussed the stunning gameplay reveal for Senua's Saga: Hellblade II and what it's like seeing Ninja Theory truly deliver.

Has Rare Been Using Unreal Engine 5? - 00:31:40

I asked whether or not Rare has been experiment with Unreal Engine 5 in Sea of Thieves or their other titles.

Halo Infinite campaign impressions - 00:50:43

Joe and I shared our excitement regarding 343 Industries delivering an incredible Halo package.

The culture of Xbox Game Studios - 00:58:50

We discussed how the leadership of Xbox aims to empower its teams to make the decisions necessary to deliver the best games possible.

Ethical monetization in ongoing games - 01:09:45

Joe explained Rare's approach to implementing microtransactions that respect players time and money.

How long will the team support Sea of Thieves? - 01:37:40

We dove into the future of Sea of Thieves and whether or not we'd ever see a Sea of Thieves 2.

The fate of the crab - 01:42:45

Joe shockingly details the team's original plans to kill a beloved crab.

Community Q & A - 02:00:00

Joe answers a host of community questions regarding crossovers, upcoming features, and requests for Sea of Thieves.
Sea of Thieves is bigger and better than ever before and there's genuinely never been a better time to dive in and start your pirate voyage. Season 5 is out now, so see for yourself why this is one of the best games on Xbox Game Pass.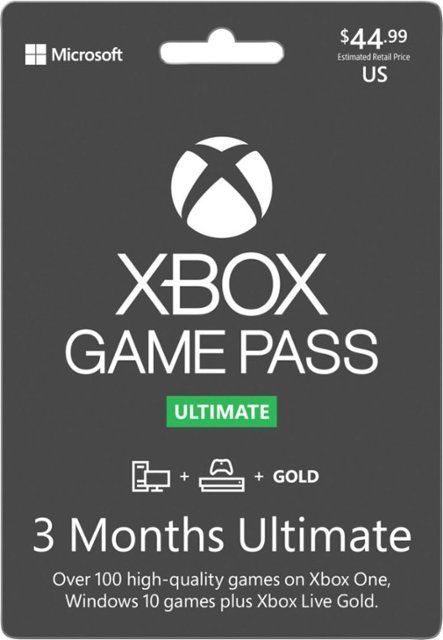 The best deal in gaming
Hundreds of games for one monthly price.

Xbox Game Pass Ultimate bundles your Xbox Live Gold subscription, an Xbox Game Pass subscription for both Xbox consoles and Windows PCs, and Xbox Cloud Gaming for on-the-go. This means access to all your favorite games no matter where you play.
Get the Windows Central Newsletter
All the latest news, reviews, and guides for Windows and Xbox diehards.
Miles Dompier is a Freelance Video Producer for Windows Central, focusing on video content for Windows Central Gaming. In addition to writing or producing news, reviews, and gaming guides, Miles delivers fun, community-focused videos for the Windows Central Gaming YouTube channel. Miles also hosts Xbox Chaturdays every Saturday, which serves as the Windows Central Gaming weekly podcast.