Starfield guide: cheat codes, item IDs, and console command list
You want God Mode? We've got God Mode.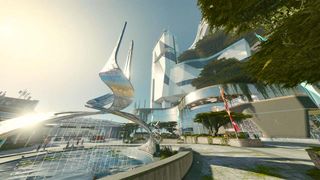 (Image credit: Windows Central)
It turns out that there is quite a large list of Starfield cheats to utilize that can make the game a whole lot easier to play. Need more ammo? Type in a cheat. Want a specific gun? There's a cheat for that. Need a bunch of credits? Cheats will give them to you. Do you want to make it so you can't die? God Mode or Immortal Mode will satisfy your needs.
We gathered information from multiple sources to make this list (thanks IGN, PCGamer, Rock, Paper, Shotgun.) Thankfully, the processes for activating Starfield cheats is incredibly simple. You'll just need to enter the proper codes and you'll find yourself being able to manipulate the world around you as well as the NPCs around you. Here's a list of every Starfield cheat code we've been able to find, and how to use them.
How to enter "cheats" in Starfield
If you're playing Starfield on PC then you'll be able to access the command console where cheat codes can be entered. Unfortunately, this is not available when playing Starfield on Xbox. Here's how to enter cheat codes into the command console.
Bring up the Starfield pause menu.
Press the Tilde key (~).
Enter the code you want to use in the command console that now appears.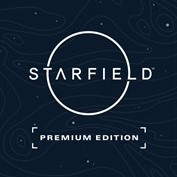 Starfield Premium Edition
Get your hands on Starfield early with the Premium Edition. This version contains several cosmetic items, instant access to the game's first DLC expansion when it comes out, and five days early-access to the full-game.
Buy at: Amazon | Best Buy | Steam (GMG)
Best Starfield cheat codes
These Starfield codes are listed alphabetically by descriptive name. Any cheat that says "on/off" after it can be toggled on and off by typing the code in again. Additionally, anything that says (#) indicates that you should write a number without the brackets after the code. You can also see RelationshipHuman136's very extensive console command list and ID codes on Reddit.
WARNING: Entering these codes may have unintended side effects on mechanics and gameplay, so proceed with caution.
Swipe to scroll horizontally
| Cheat | Code |
| --- | --- |
| Acquire credits | player.additem 0000000F (#) |
| Acquire digipicks | player.additem 0000000A (#) |
| Alter your character's appearance | showlooksmenu player 1 |
| Bring a dead NPC back to life | resurrect |
| Change max carry weight | player.setav carryweight (#) |
| Change character gender | sexchange |
| Choose your character's level | player.setlevel (#) |
| Collision w/ NPCs, Walls... on/off | tcl |
| AI enemy attacks on/off | tcai |
| Defeat all nearby NPCs | killall |
| Defeat nearby NPCs that are attacking | kah |
| Determine if NPCs can detect you on/off | tdetect |
| Free camera exploration | tfc |
| God Mode on/off (unlimited ammo, stamina, carry weight too) | tgm |
| Hide UI on/off | tm |
| Immortal Mode on/off | tim |
| Make hours pass by | passtime (#) |
| Unlock a box or door you are looking at | unlock |
| Unlock Starborn Powers on/off | psb |
Starfield cheats FAQ
Are there Starfield cheats?
Yes, there are! You can enter codes to make several different things happen like turning on God Mode, making credits appear, changing the time, and much more. You just have to know what the codes are and how to enter them.
Can I enter Starfield console command cheats on Xbox?
Unfortunately, no. The Console Commands menu where cheats can be entered is only available on PC. If you're playing on Xbox then these codes are not available to you.
Hey there, space cheetah!
If you're playing Starfield on PC and want to make the game work more in your favor, opening the command console and entering the right cheats might be of interest. There are a ton of different commands that you can give, but you'll need to make sure to include the proper IDs for any specific items, traits, or backgrounds that you want to do something with.
There might be additional Starfield cheat codes made available down the line, so check back and see if any changes have been made. Until then, wreak havoc in whatever galaxy you want and see what crazy shenanigans you can get up to. Being able to run around without taking damage or at least without the ability of dying can make things a whole lot different. Of course, being able to suddenly go undetected or defeat all hostiles with one swift code can also be rather satisfying.
Get the Windows Central Newsletter
All the latest news, reviews, and guides for Windows and Xbox diehards.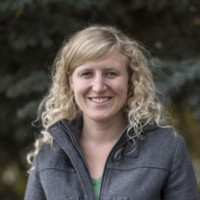 Self-professed gaming geek, Rebecca Spear, is one of Windows Central's gaming editors with a focus on Xbox and PC gaming. When she isn't checking out the latest games on Xbox Game Pass, PC, or Steam Deck; she can be found digital drawing with a Wacom tablet. She's written thousands of game guides, previews, features, and hardware reviews over the last few years. If you need information about anything gaming related, her articles can help you out. She also loves testing game accessories and any new tech on the market.