Xbox Game Pass Core makes the 'console tax' more obvious than ever
Changes to Xbox Game Pass highlight the unnecessary premiums facing console players.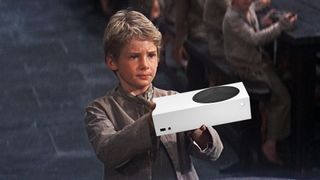 (Image credit: Windows Central)
Engaged Xbox fans have criticized Xbox Live and the monthly Games with Gold offerings for years. Compared to the impressive catalog included with Xbox Game Pass, Xbox Live felt like an outdated relic that actively countered Microsoft's unifying 'play anywhere' approach. However, in a bittersweet announcement earlier today, the company officially announced that Xbox Live and Games with Gold will be permanently retired in September and replaced by Xbox Game Pass Core.
Microsoft has stressed that current Xbox Live Gold members won't need to take any additional action or worry about Xbox removing their game libraries and online multiplayer access. Fundamentally, not much is changing for console players subscribed to the $9.99/monthly subscription service. Unfortunately, the introduction of Xbox Game Pass Core in relation to PC Game Pass and Xbox Game Pass Console has further accented the arbitrary tax imposed on console players.
Xbox Game Pass subscribers on Xbox consoles are fundamentally paying more for less. The conversations surrounding unnecessary premiums for console players aren't new or even isolated to the Xbox ecosystem. Still, the forward-thinking policies implemented by Microsoft in recent years fostered optimistic possibilities for change. Those hopes have been diminished with the Xbox Game Pass Core rollout, and the ongoing 'console tax' is more painfully apparent than ever before.
Current Xbox Game Pass plans
Before we discuss the disparity of Microsoft's growing subscription service on console, we should quickly highlight the potential tiers available to prospective Xbox Game Pass customers. As of today, there are four options for Xbox Game Pass; Core, Console, PC, and Ultimate.
Core is supported on console and, for $9.99/month, includes online console multiplayer, a catalog of 25 games, and exclusive member discounts. Console is $10.99/month and provides access to hundreds of Xbox Game Pass games, new games on day one, and member discounts without online console multiplayer. As the name suggests, PC is available on PC for $9.99/month and bundles the features of Console while adding the supplemental EA Play membership. And Ultimate allows players to access hundreds of games on PC, console, and cloud in addition to EA Play, member discounts, and online console multiplayer for $16.99/month.
Generally speaking, providing more options to customers is a net positive, and it appears Microsoft wants to empower subscribers to pick the right plan for them. However, this perceived flexibility only applies to console customers because PC players are treated to all the significant benefits of Xbox Game Pass for the lowest possible price.
The squeeze of the Xbox 'console tax'
To get ahead of the "what about PlayStation and Nintendo?" rhetoric, I acknowledged that both PlayStation and Nintendo have followed in the footsteps of Xbox Live when charging for console online multiplayer. This piece focuses on the recent developments surrounding Xbox Game Pass and how Xbox console players are charged more for less or forced to pay for features they won't use.
Historically, I've been extremely critical of the online multiplayer paywall that persists on Xbox consoles. Right now, I can play Sea of Thieves in a party chat with cloud saves on my PC for free. That exact same experience is $9.99/month ($59.99/year) on my Xbox Series X|S. Microsoft has championed crossplay and embracing the preferred devices of its audience. So why are they segmenting the pricing and fees applied to different groups of the community?
Xbox console players have increasingly shared frustrations and disappointment surrounding the perceived lack of attention for dedicated Xbox hardware. When pressed about these concerns in an interview with the Kinda Funny Xcast, Phil Spencer reconfirmed the company's focus on console players, stating they are "the most financially committed customers." Legacy fans expect a premium console with exceptional benefits, and considering they are now asked to pay more for similar services, those expectations don't feel unfounded.
The most glaring problems of the Xbox Game Pass Core introduction are the facts that Xbox Game Pass Console doesn't include online multiplayer and console-only Xbox Game Pass Ultimate members are being charged 70% more than PC players for effectively the same subscription. PC Game is $9.99/month, and Xbox Game Pass Ultimate is $16.99/month. There are notable differences between the libraries on console and PC, and Ultimate does support console, PC, and cloud. Still, console audiences are aggressively driven to Xbox Game Pass Ultimate because of their 'commitments' to the hardware.
For some community members, these once trivial concerns are amplified because of the recent Xbox Game Pass price increases and the discontinuation of Games with Gold, which, while frequently slammed, added value to the Xbox Game Pass Ultimate subscription on console. We've often praised Microsoft for pushing pro-consumer practices and applauded Xbox Game Pass as "the best deal in gaming." Unfortunately, Xbox Game Pass Core demonstrates that Microsoft is willing to squeeze a bit more out of console players while it works to bolster PC Game Pass subscribers.
Is this really a big deal?
Ultimately, Xbox Game Pass continues to deliver outstanding value. Xbox Game Pass Core stands as a more enticing offer for new Xbox console customers and unifies the branding of its subscription service. It also eases long-term console players into the theoretical benefits of upgrading to their Xbox Game Pass subscription. In many ways, it pulls inspiration from the recent changes PlayStation implemented with PS Now and PlayStation Plus – so a little convoluted, but at least under the same banner.
I'm not alone when I say I think the online multiplayer paywall on Xbox consoles needs to go away. I don't think it belongs on PlayStation or Nintendo either in the current gaming landscape. The problem is simply more glaring on Xbox because the company is actively and consistently supplying their biggest multiplayer games on PC without charging those players unfair fees.
Get the Windows Central Newsletter
All the latest news, reviews, and guides for Windows and Xbox diehards.
Miles Dompier is a Freelance Video Producer for Windows Central, focusing on video content for Windows Central Gaming. In addition to writing or producing news, reviews, and gaming guides, Miles delivers fun, community-focused videos for the Windows Central Gaming YouTube channel. Miles also hosts Xbox Chaturdays every Saturday, which serves as the Windows Central Gaming weekly podcast.