Classic Call of Duty titles on Xbox are experiencing a player resurgence
Freshly updated servers are welcoming back droves of players for a hit of nostalgia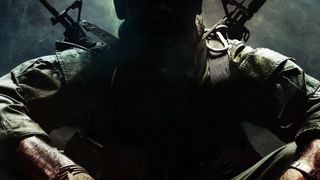 (Image credit: Activision)
What you need to know
Despite their replayability thanks to the Xbox Backwards Compatibility program, many older Call of Duty titles had servers that had fallen into disarray.
Call of Duty's publisher, Activision, is part of a record-breaking $69 billion acquisition by Xbox's parent company, Microsoft, expected to close soon despite regulatory pushback.
Classic Call of Duty titles like Modern Warfare 3 and Black Ops 1 have recently had their servers repaired, possibly in anticipation of the Xbox x ABK merger's closure.
Xbox has not confirmed what, if any, Activision titles will join Game Pass due, in part, to marketing agreements held between Activision and Playstation, but it is expected some older Call of Duty titles could join the multi-game streaming service shortly after closure.
---
Thanks to Microsoft's efforts with the Backward Compatibility program, an array of classic Xbox 360-era Call of Duty titles have remained playable even on current-gen Xbox Series X|S consoles. "Playable" was doing a lot of heavy lifting here, however, as the multiplayer servers for these titles had fallen into an awful state of disrepair over the years as their maintenance was sacrificed for the latest premium Call of Duty title and support for the free battle royale beast that has been Call of Duty: Warzone.
Titles like 2009's Call of Duty: Modern Warfare 2 from Infinity Ward and 2010's Call of Duty: Black Ops from Treyarch quickly became overrun with hackers, exploits, and modded lobbies, and the support to maintain these old games was just not available as Activision put all studio hands on deck to support modern Call of Duty releases.
Eventually, players found that if they attempted to search for a game in a backward-compatible COD title, they would be met with an endless search loop without ever being placed. However, this seems to have taken a turn as Activision quietly fixed the servers for the 360-era Call of Duty titles last week. Once word of the server repairs spread to social media, players began to flock back to the older games for a fix of that sweet Call of Duty nostalgia.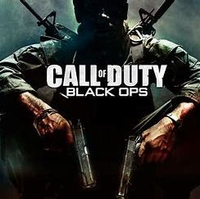 Call of Duty: Black Ops (2010)| was $30 now $15
The numbers, Mason! What do they mean?

Revisit the Black Ops title that started it all now that Activision has repaired the servers. Find out what the numbers mean and engage in classic boots-on-the-ground action. Revisit the original Nuketown in multiplayer, and take down hordes of zombies on your favorite old-school-round-based maps.
The repair of classic Call of Duty servers was conveniently timed with a sale on Xbox for the backward compatible games. The sale and the server maintenance were likely intended to coincide with the closing of the Xbox x Activision merger. Even without a major announcement, the titles have seen an impressive resurgence of players, with more than 70,000 returning to Call of Duty: Modern Warfare 3 (2011) and over 100,000 returning to Call of Duty: Black Ops (2010).
Activision Blizzard King, the publisher behind Call of Duty and other titles like Diablo IV and World of Warcraft, is set to be acquired in a record-setting merger with Microsoft for $68.7 billion. While the deal is ongoing pending regulatory investigations and litigation, the impending closure of the Activision deal may have been a motivating factor behind the server repairs. Under the umbrella of Microsoft, Xbox has stated its intentions of adding any and all Activision titles it legally can to the Xbox Game Pass service—a feat even Activision CEO Bobby Kotick testified under oath would not have ever happened if not for the merger.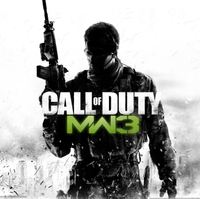 Call of Duty: Modern Warfare 3 (2011) | was $30 now $15
Call of Duty: MW3 was Sledgehammer Games' first foray into the franchise as a leading dev studio and a continuation of what is widely regarded as one of the best first-person shooters of all time. Call of Duty MW2 and MW3 on the Xbox 360 was pivotal for competitive online gaming and set the bar by which even modern titles are still measured. Now that the servers have been repaired, you can jump back into this classic on Xbox at a discount.
The merger between Xbox and Activision Blizzard King was originally expected to close by July 18, 2023. The US's Federal Trade Commission (FTC) and the UK's Competition and Markets Authority (CMA) have both taken the merger to court to stop its completion. The FTC was denied a preliminary injunction as the court-ordered TRO ran out at the 11th hour of the deal, but the CMA's efforts have proven a little more effective at stalling the merger. The two gaming behemoths seem unwilling to allow the deal to fall apart, however, and there are reports via Reuters that Activision and Xbox are working together to extend the deadline for the merger.
Get the Windows Central Newsletter
All the latest news, reviews, and guides for Windows and Xbox diehards.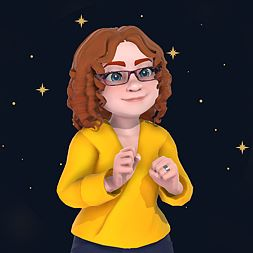 Cole is the resident Call of Duty know-it-all and indie game enthusiast for Windows Central. She's a lifelong artist with two decades of experience in digital painting, and she will happily talk your ear off about budget pen displays.
Impressive numbers.

And a good indication of things to come if/when the deal closes.
Long tail economics: good games remain good indefinitely. And they're as good as new for those that haven't played them.
(Think: SKYRIM.)

Yet another example of how poorly managed ABK has been in its obsessive pursuit of annual COD releases. They've been leaving good money on the table and that's not something MS does often.

Anybody want to bet *against* low cost updated bundles for COD: Modern Warfare and COD: BLACK OPS? To be added to GamePass Core?

Two other easy guesses: ID gets HEXEN and RARE gets CRASH and SPYRO.

2026 is going to be very interesting.

Reply