New report reveals more from inside Redfall's troubled development
A bloodbath of bugs and blunders?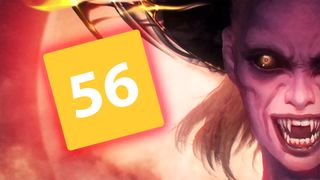 (Image credit: Windows Central)
What you need to know
Bloomberg has today published a deep-dive into Redfall's unfortunate launch and critical reception.
The report claims that Redfall's development was influenced by Zenimax's desire to sell itself to Microsoft and make games that could generate recurring revenue through microtransactions.
Arkane suffered from unclear vision, staff turnover and a perpetual lack of staff.
Redfall was a commercial and critical disappointment for Xbox who hoped it would be a hit for Xbox Game Pass, but were ultimately caught off guard with its poor reception and review scores.
---
Jason Schreier at Bloomberg has done it again, with a new report for Bloomberg delving deeper into the plagued launch of Redfall.

The launch of Redfall was much anticipated by Xbox fans, as it was to be the first $70 first-party offering from the studio, but even in the days leading up to the launch we were already told to not expect 60FPS at release on Xbox, in contrary to the gameplay footage shown. This turned out to be one of many issues with the game when it came down to the wire, and Jason Schreier today has revealed more, following interviews with multiple staff, on what actually went down inside Arkane and Zenimax when it came to the development of the doomed vampire title.
Development woes
In interviews with people that worked on Redfall, the report reveals that whilst development started on the game in 2018, it started as a single-player title with vampires and magic, but changed direction several times due to feedback from Zenimax and Bethesda.

At this time Zenimax were looking to increase their value to potential buyers, and thought the best way to do this was to encourage 'games as a service'.

ZeniMax wanted to develop games that could generate recurring revenue through microtransactions, akin to titles like Overwatch and Fortnite. We have already seen this model play out in other Zenimax titles like Fallout and Wolfenstein, so it's not surprising that Redfall fell under the same design brief for monetization. Insiders have said that concerns were raised early about this model and its implementation into an Arkane Studios title, as they are known for making single-player games that did not fit this model, such as Dishonored and Prey.

Developers have expressed their frustration during the process of creating Redfall, saying that management would provide frequent suggestions for changes, using games such as Far Cry and Borderlands for reference and making demands of the teams based on their changing preferences for multi-player or single-player focus. Teams were often confused over what exactly they were trying to create.

The game's development was also hampered by frequent attrition and a perennial lack of staff. Their Austin office housing under 100 staff which was sufficient for previous single-player titles but not enough to create the huge multi-player service game that was being demanded of them. Outsourcing work failed to solve understaffing, and the result was bugs and further lack of direction.
Microsoft's acquisition of Zenimax
Microsoft acquired ZeniMax in September 2020 for $7.5 billion, hoping to boost its Xbox Game Pass service with exclusive games from Bethesda and its subsidiaries. The buyout actually lead staff at Arkane to hope that Redfall would be canceled, or rebooted as the single-player title they wished to create. However, due to Xbox's "hands-off approach," their prayers were not answered, and development continued in the same haphazard fashion. The only thing Microsoft did put the breaks on, was a version of Redfall for Sony Playstation.

Microsoft's commitment to the hands-off approach turned out to be their downfall, as Xbox was caught off guard by the game's poor performance and reception at launch. Despite announcing the game in 2021 as an upcoming show-stopper for Game Pass, it didn't quite pan out that way.
Redfall's disastrous launch
The game was released on May 2, 2023 and received poor reviews from both critics and players, Jez Corden reviewed the game for us at Windows Central and noted its needless RPG elements technical troubles, glitches, meager loot systems and lifeless open worlds that were telling of a game that didn't really understand it's own identity.

Needless to say, despite the $70 price tag, the game's sales were below expectations and it failed to attract a large and loyal player base. Xbox boss Phil Spencer said that Redfall's review scores were lower than their internal metrics and that the team did not meet their own goals when it came to Redfall's quality.
Windows Central's Take
So what does the future hold for Redfall, and the fate of Arkane? Despite what the internet may say, we don't think Redfall is the worst game ever by any stretch, but it's undoubtedly been a huge disappointment for Xbox, with Phil Spencer saying as much in a recent interview. Unfortunately, Redfall's failure highlights the gap between Microsoft's aspirations and its actual products, and and casts doubt on its ability to create lasting franchises on its own merit.
Whilst the past cannot be rewritten, Phil Spencer has assured gamers that Xbox will be more involved with their acquired studios in the future development of their games, while still respecting their creative freedom. We agree that it's crucial that the games from these studios meet the quality standards that people expect from a first-party title, especially when they charge $70 for them.

Perhaps Redfall may have been better off as a single-player game, which is what Arkane Studios excelled at, and they will now move on to those titles in the future. Xbox have stated that it will continue to support Redfall with updates and fixes, so there's always a chance Redfall could come fighting back from the precipice, It wouldn't be the first game to do so, as No Man's Sky showed us, but is it too little too late? Gamers are increasingly tired of mediocre releases and patience is wearing thin.
Will Redfall have a future in this landscape of ever-rising expectations? Only time will tell.
Get the Windows Central Newsletter
All the latest news, reviews, and guides for Windows and Xbox diehards.
Jen is a News Writer for Windows Central, focused on all things gaming and Microsoft. Anything slaying monsters with magical weapons will get a thumbs up such as Dark Souls, Dragon Age, Diablo, and Monster Hunter. When not playing games, she'll be watching a horror or trash reality TV show, she hasn't decided which of those categories the Kardashians fit into. You can follow Jen on Twitter @Jenbox360 for more Diablo fangirling and general moaning about British weather.