Report: Xbox exclusive Perfect Dark's release is 'years away' due to development struggles
"I don't know why people just kept hitting the reset button."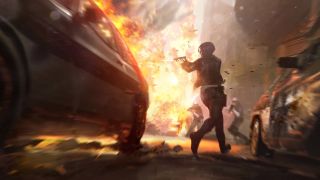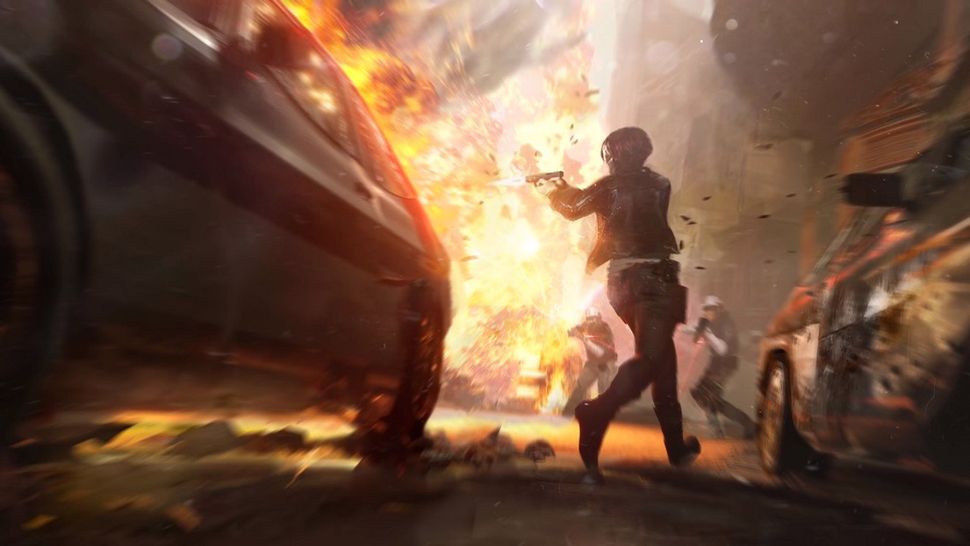 (Image credit: Xbox)
What you need to know
Perfect Dark is a reboot of Rare's 2000 spy-themed shooter in development at The Initiative, one of the developers at Xbox Game Studios. It was revealed at The Game Awards in 2020 with a cinematic trailer.
A new report has revealed that the game is still "two to three years away," and that The Initiative and its partner studios struggled to settle on a cohesive vision for the project.
First, the developer teamed up with Halo co-development studio Certain Affinity, though the relationship between the two was tense and they split in 2021 after three years once they put together a vertical slice of the game.
After The Initiative was wracked by multiple departures, it teamed up with Tomb Raider developer Crystal Dynamics. The project has slowly been rebuilt in Unreal Engine 5 in 2022.
While progress has been made on the game, developers say it's still in pre-production, and that it won't be ready to launch for several years.
---
Perfect Dark, an Xbox and Windows PC console exclusive reboot of the original 2000 espionage-focused shooter from Rare in development at Xbox Game Studios' The Initiative, is "roughly two to three years away from release" according to a new report. Though progress on the game has been made recently, The Initiative and its partner studios struggled to lock in a creative vision for the title both before and after it was revealed in 2020 at The Game Awards.
According to the report, The Initiative — led by former Crystal Dynamics leads Darrell Gallagher and Dan Neuburger — wanted Perfect Dark to be an "AAAA" game with industry-leading visuals, gameplay, and writing, along with tons of set pieces and spy gadgets. To help it achieve this, the developer teamed up with the Halo partnership studio Certain Affinity.
However, even though studio leadership knew it wanted a game that balanced shooter combat and spy-style stealth, the "refusal to commit to any specific ideas or shape for the game" after three years of development left both teams frustrated, with tensions between the two rising. Some developers noted that the two were something of a mismatch, as The Initiative was looking for a support studio to bounce ideas off of while Certain Affinity has traditionally worked with developers that already have a concrete idea of what they want their game to be like.
Issues with the development of Perfect Dark were exacerbated by the onset of the pandemic, which complicated communication and lowered morale at The Initiative significantly. The sudden shift to work-from-home compounded the studio's existing problems and effectively made it impossible to develop a culture there.
"I blame The Initiative. I don't blame our development partners. We chose not to hold anyone accountable to the vision, and we just let people keep trying things. Yeah, people were all over the place. It was a giant game of telephone. You heard that expression thrown around in the process all the time," said a former The Initiative developer. "'Oh, it's telephone! I said this, but then this person said this, then they went and talked to their manager, then their manager talked to our manager, then our manager talked to this lead, and by the time the message got to the other side, it's been completely mangled beyond recognition.'"
In 2021, The Initiative and Certain Affinity managed to put together a proof of concept for the game, though the two developers went their separate ways shortly after. Ahead of this split, The Initiative's Design Director Drew Murray stepped down from Perfect Dark, which began a stream of departures. In 2021 and the first three months of 2022, 47 members exited the studio, with former developers suggesting that "roughly half the studio was gutted" as staff became exasperated with the lack of progress.
In September 2021, The Initiative then partnered with Crystal Dynamics, Gallagher and Neuburger's old studio known for its Tomb Raider games. Due to all of the high-level departures from The Initiative in that year, it was unable to take the reigns on development, so Crystal Dynamics gradually took more and more control of the project. Overall, the relationship between the studios is said to be friendlier than the previous partnership, though some infighting still occurred.
In 2022, The Initiative and Crystal Dynamics began rebuilding the game from the ground up in Unreal Engine 5, as The Initiative had opted to move to the engine before Crystal Dynamics was brought on. Reportedly, Embracer's acquisition of the Tomb Raider developer didn't affect development much, and progress was slowly but surely made in 2022.
The report's sources indicate that Perfect Dark is farther along than it was in 2021 when The Initiative and Certain Affinity built a vertical slice of the game. However, they say that it's ultimately still in the pre-production phase, and that it's still two or three years away from launching.
According to developers from all three studios involved with Perfect Dark's development, Microsoft and Xbox have been "remarkably hands-off with the project," similar to the publisher's approach with Arkane's Redfall. One staff member reportedly said that "giving us money and letting us decide how to move forward and requesting milestone updates" has been the extent of Microsoft's involvement.
Notably, Head of Xbox Game Studios Matt Booty said that The Initiative's issues weren't necessarily due to Xbox's approach, but more so because of the difficulties of starting a completely new studio from scratch directly before the start of a pandemic. Booty also commented that a partnership between The Initiative and Certain Affinity wasn't ideal due to their differences.
"So many things have changed in terms of how we want to staff games. I think that going forward, almost every major AAA game out there is using some level of co-development, which I separate from outsourcing," Booty said. "Outsourcing is very: 'Here's a spec, please go build this, give it back to us.' Co-development is: 'This is a studio, a group of people who are a creative entity, how can you work with them?' One of the things we learned on Perfect Dark is there is a difference between studios that have that creative DNA versus studios that have done more traditionally outsourcing, no matter how complex, and we just had to find the right rhythm there."
Booty went on to say that "Team Perfect Dark" has "hit their rhythm" with the game, and that he saw a "full review" of it in May 2023. He also confirmed that half of Crystal Dynamics is working on Perfect Dark, while the rest of its teams are developing other projects like the next Tomb Raider game.
Get the Windows Central Newsletter
All the latest news, reviews, and guides for Windows and Xbox diehards.
Brendan Lowry is a Windows Central writer and Oakland University graduate with a burning passion for video games, of which he's been an avid fan since childhood. You'll find him doing reviews, editorials, and general coverage on everything Xbox and PC. Follow him on Twitter.