Workers say Microsoft must commit to unions at Xbox after acquiring Activision Blizzard to be 'groundbreaking'
Workers are tentatively positive, but more needs to be done.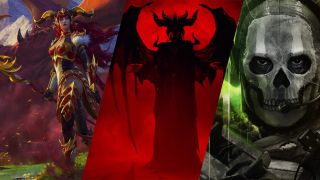 (Image credit: Activision Blizzard / Windows Central)
Saying 2023 has been a big year might be a bit of an understatement.
It'll be remembered as a year for incredible video games, with a wide range of titles in a wide range of genres, from Lovecraftian fishing indie title Dredge to blockbusters like Bethesda Game Studios' Starfield. Hand-in-hand with these great games, it'll be remembered for a staggering number of layoffs and studio closures across large publishers and independent teams alike.
My hope, and the hope of countless others, is that it'll also be remembered as the year when unionization took hold in gaming and never let go. As part of its ongoing attempt to acquire Activision Blizzard for $69 billion, Xbox parent company Microsoft has made a number of agreements. Arguably, the most important one has yet to play out fully.
Microsoft has promised to remain neutral in unionization attempts, setting a different tone for how the tech and gaming industries can interact with workers. It's a positive move, but one that must continue when (if) this gargantuan purchase finally goes through.
The story so far
In 2022, Microsoft agreed to remain neutral in any unionization attempts, both at Activision Blizzard and within Microsoft, while promising to work with the existing unions under Activision Blizzard. These consist of the Game Workers Alliance and GWA Albany, unions for quality assurance workers at Raven Software and Blizzard Entertainment's Albany studio, respectively.
After a few months, this agreement was put to the test when quality assurance (QA) employees at ZeniMax Media unionized. Because Microsoft didn't fight or interfere, the union was quickly ratified at the start of 2023, with over 300 testers and analysts joining ZeniMax Workers United, the largest union in the gaming industry, adding unionized labor to the Bethesda Softworks teams like Bethesda Game Studios and id Software.
This proved to be the kickoff for what has been a massive year for unions and labor activity across all forms of entertainment. In the video game industry, workers at Sega unionized. Outside of it, the Writers Guild of America and SAG-AFTRA have both gone on strike, demanding improved pay and protections against the usage of AI in film and TV, with SAG-AFTRA also bracing for a possible strike in the gaming industry over performance capture safety and the usage of AI.
Faced with the prospect of unionized employees, companies like Sega (via Game Developer) and Activision Blizzard have been accused of numerous union-busting tactics, including reorganizing departments to make unionization harder and firing workers who speak out, a sharp contrast to Microsoft's approach.
Talking with an Xbox QA employee who preferred to speak anonymously, it's clear that Microsoft has stuck to its promise so far, but they aren't taking this as a complete victory. Instead, it's one meaningful step toward larger change.

"The way Microsoft has publicly supported employees' right to organize and advocate for fair labor practices is encouraging, especially when so many other companies choose to ignore it or outright rally against it," they said. "Xbox is proudly claiming neutrality, and I'm by extension proud of that, but it isn't difficult to be groundbreaking when the dirt is shallow and there's a shovel laying at your feet."
"The bar has been set so low that being willing to discuss terms and grievances, let alone actually agreeing on them, feels like a win."

For them, issues at the top of their mind include pay disparity between executives and developers, as well as the rising costs of making games as development cycles for major titles lengthen.

"At the end of the day, we should all be here in this industry to be creative and to make something that helps others be creative, too. We produce our best work and reach flow state when we can be calm, collected, and cared for," they said. "It's a business, and a widely lucrative one, and if we want to keep it that way we have to listen to each other."
Brock Davis, a test analyst at Blizzard Albany, hopes to see more companies follow suit after seeing Microsoft's example, adding, "The more people who are in solidarity with you, the better off you will be."
"As GWA Albany, we are excited to see what becomes of this," he said. "We think that it's going to be years to see any of the effects of the Microsoft acquisition, but we are welcome to any faster progress."
Union busting can take many forms, some of which are far less overt than just banning talks of organizing and firing workers who try to take action. No matter the definition, everyone I've spoken with — including the aforementioned Xbox QA employee — indicates that Microsoft has kept its word so far.
"I have not witnessed a single instance of discouragement or union busting," they said. "The real test will be if the ABK acquisition goes through and the Game Workers Alliance is supported, and if any of the integrated teams at Xbox start to organize."
"Commitments to be neutral are awesome, but the follow-through on those commitments is what proves that Microsoft truly is groundbreaking."
So far, there's been no movement for a union under any Xbox Game Studios teams like 343 Industries, but if Microsoft stays true to its word, there should be nothing stopping any interested employees from organizing.
What happens next?
Per the terms of the agreement, union efforts under Microsoft can begin at Activision Blizzard 60 days after the merger is finalized, with this stretch of time meant to account for any transition of power and management that occurs.

After extending the merger timeline to account for a new proposal being examined by regulators in the U.K., Microsoft now expects the deal to be finalized at some point before Oct. 18, 2023. For the workers of Activision Blizzard, that means any new union activity under Microsoft will likely end up waiting until early in 2024.
Getting to this point has taken months, with Microsoft facing off against the FTC in U.S. court and undergoing scrutiny from a number of governments around the world. The real test comes when the spotlight is no longer shining down on the company as it seeks to finalize the biggest purchase ever made in the gaming industry.
The workers I've spoken with are hopeful that Microsoft will continue to forge this new path even when it isn't seeking government clearance. No matter the original intent in making this deal, the tech giant has helped open the door to unionization across gaming. That door can't be shut again.
Get the Windows Central Newsletter
All the latest news, reviews, and guides for Windows and Xbox diehards.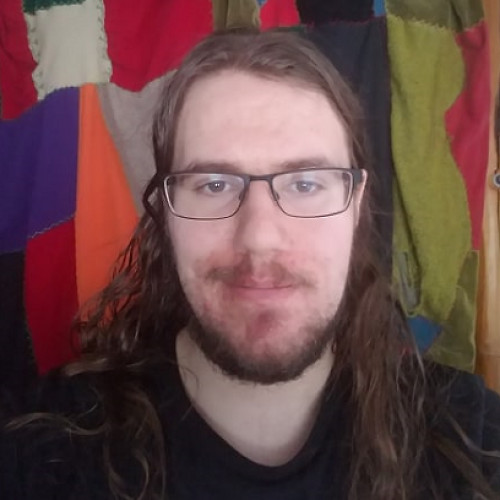 Samuel Tolbert is a freelance writer covering gaming news, previews, reviews, interviews and different aspects of the gaming industry, specifically focusing on Xbox and PC gaming on Windows Central. You can find him on Twitter @SamuelTolbert.