Microsoft board may have made Bill Gates step down due to an affair
According to a recent report, Bill Gates stepped down from the Microsoft board during an investigation into an affair.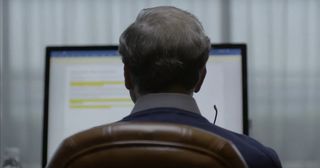 (Image credit: Netflix)
What you need to know
The Microsoft board reportedly opened an investigation into a romantic relationship of Bill Gates in 2019.
The company's board allegedly determined that Gates should step down from his board role.
When Gates stepped down from his role, he said it was to focus on "philanthropic priorities."
Microsoft board members opened an investigation in 2019 into Bill Gates' relationship with an employee, according to a report by The Wall Street Journal (WSJ). The report, which cites sources familiar with the situation, claims that the company's board members determined that Gates needed to step down from his role on the board because the relationship was deemed inappropriate.
The board of Microsoft allegedly hired a law firm to investigate the relationship, which was said to begin in 2000. A spokesperson for Gates admitted that there was an affair but told the WSJ that it was unrelated to his decision to step down from the board, "there was an affair almost 20 years ago which ended amicably." The spokesperson added that Gates' "decision to transition off the board was in no way related to this matter. In fact, he had expressed an interest in spending more time on his philanthropy starting several years earlier."
A Microsoft spokesperson shared a statement with Business Insider regarding the alleged affair.
The report from the WSJ emerged the same day as a New York Times report that alleges Gates pursued women who worked for Microsoft and the Bill and Melinda Gates Foundation. Last week, Bill and Melinda Gates announced that they are getting divorced.
News Writer and apps editor
Sean Endicott brings nearly a decade of experience covering Microsoft and Windows news to Windows Central. He joined our team in 2017 as an app reviewer and now heads up our day-to-day news coverage. If you have a news tip or an app to review, hit him up at sean.endicott@futurenet.com (opens in new tab).
Bill is a guy and guys do these things. It happens.

Exactly, powerful men usually have powerful appetites. There is a reason few of them have thirty or forty year wedding anniversaries

Doesn't mean it's acceptable nor should be brushed aside though.

"It happens" - Jeffery Epstein LOL The problem isn't affairs, his wife knew about that... Epstein girls is a different matter.

Men are not base animals and our desires are no more or less than women, yet somehow they are predators far less often.

But men and women literally are "different animals". Our primitive urges are still present despite evolution and the Internet.

Men and women "literally" aren't different animals, uses literally when talking totally in opinion. Humans are animals with primitive urges, women are human so you can workout the rest.

Exactly this. I swear these people...

There are a lot more men in power than there are women. It's as simple as that.

There is also the way we forcibly socialize women vs men (which are also forcibly socialized of course). And the whole "boys will be boys" excuse given for men who do bad things, which this thread started with.

Yeah exactly. There's a tonne of gender conditioning we teach boys and girls, so by the time we're adults it can be hardwired this is how "we should act". Robert Webb's (*) "How not to be a boy" is part autobiography, part his opinion of how bring up boys and how his upcoming was formed by it. * Robert Webb of Peep Show for fans of BBC. It's not that men only have anger as an emotion, it's just the only one they're allowed to use, he openly says he's been a total dick to his wife because of the conditioning fed to him how men should act. It's not that women are any less capable at certain tasks, it's just they're taught from a young age their outer beauty is of paramount and their intelligence is of less importance. We celebrate men to be strong, women to be weak. If a boy likes dance or make up many parents would worry he's gay, which is not only bigoted to male sexuality there are a tonne of male straight dancers. Yet most cultures have the concept of Tomboy. Now that literally makes no sense. I'm certainly not suggesting Bill Gates is the same, but Harvey Weinstein was in that "boys club". Nice!

Wait, no! "Guys" don't do these things, guys in power do these things and no it's not okay to just brush it off. Unless you consider Harvey Weinstein "just a guy and guys do these things".

From an ethics point of view, I can understand the reasoning, but it's purely based on presumption. Assuming the ethical idea is, "if he is having an inappropriate relationship outside of his marriage, what else might he be capable of?" With that said, people, boards and the public in general need to stop punishing people for their personal choices that do not affect them or the business. Unless he has shown some ethical, moral or illegal reason to question his actions in regards to the business, let that man be. Making him step down solely for that reason is inappropriate... I digress.

Having an affair with a subordinate is always inappropriate. MS, like most corporations, has explicit policies against it for obvious reasons and Gates nor anyone else is immune to those policies. They are not speaking to his morals or ethics in his marriage. They are responding to him using his position fo power to prey on his subordinates.

Do you know it was "preying"?
I'm currently living with my prey from 26 years ago!! Don't assume. If she consented them apart from any moral judgement - can't see the harm in it as long as it wasn't non consensual

If you're in a position of power it is by default preying. It's not the point whether she consented or not, in any case the article clearly say "Throughout the investigation, Microsoft provided extensive support to the employee who raised the concern." For the same reason if a teacher has sex with a pupil it is always wrong, regardless of whether the pupil was up for it too. And also for the same reason a minor may agree to sex but from a legal standpoint the person having sex with them is still committing a crime.

Again this right here. It's impossible to consent when the person you are 'consenting' to has power over you. This is not a new concept the 'woke generation' created, in the old days it was referred to as "not dipping your pen into the company ink" which is a disturbing way to put it but useful to remember it has literally never been considered to be okay.

In what way does a member of the board of a large company have power over a staff?
He is not her manager or HOD. How could he make any decision to directly affect her? She doesn't report to him. This is not the same as a pupil vs teacher relationship.

Exactly David. Bill Gates was A: On the board of one of the biggest companies globally B: A well known name. It stands to reason the Microsoft board were concerned how this would look, regardless of what actually happened.

No that's not the ethnical idea. Bill Gates was A: On the board of one of the biggest companies globally B: A well known name. It stands to reason the Microsoft board were concerned how this would look, regardless of what actually happened. "With that said, people, boards and the public in general need to stop punishing people for their personal choices that do not affect them or the business." That's the point. Gates' actions patently did and could affect the business. The article quotes Microsoft where it says the employee "raised a concern".

"Billionaire businessman uses excess wealth and influence to coerce employee into sexual relationship"....fake gasp!! I mean, he was mates with mega kiddy fiddler Epstein, so let's hold the shock and awe for another day. Just wait until his missus wins the house in their divorce settlement and discovers the man cave/lair/dungeon under the stairs...that'll be the real news headline 🤣🤣

Bill didn't cheat, he just exercised his options.

Bill didn't have sex with underage girls either, there is no underage girls at 30,000 feet between jurisdictions on the Lolita Express.

So "board members" dredge up events from almost 2 decades ago?
Ah corporate America at its finest

They're simply getting ahead of the game.

As a former employee it is reassuring that bad behavior will eventually be taken care of, even when it's the founder's behavior in question. The first three years I was there it was a frat house in all the wrong ways. Ballmer changed the culture and while it still has a long way to go they have come far from the point where I was too embarrassed to go on team outings because I knew how they would treat people around the Bellevue/Redmond area.

Jesus gotta love the sexism and patriarchy in some of the comments. Bill Gates was A: On the board of one of the biggest companies globally B: A well known name. If you're in position of power it is wholly wrong to prey on an employee under you, especially when the Microsoft quote says the employee "raised concerns". It also stands to reason the Microsoft board were concerned how this would look, regardless of what actually happened.

It's only micro when it's soft.

Who cares, just as long as he is made to look like the wack job he is. I think she has realise how much of a loon he has turned into. I used to admire him because of Microsoft and charity but his new world order ideas like blocking the sun are crazy town.
Windows Central Newsletter
Thank you for signing up to Windows Central. You will receive a verification email shortly.
There was a problem. Please refresh the page and try again.