Get the 'Windows 10 All-In-One For Dummies' eBook for free!
Windows 10 can be daunting for new users — but we're here to help!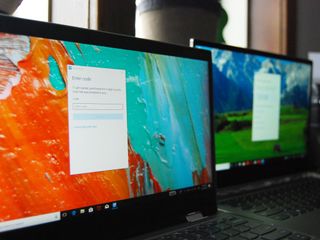 If you're new to Windows 10 — or just can't seem to grasp some pieces of it — we've got you covered. For a limited time, you can grab an eBook copy of "Windows 10 All-In-One For Dummies" absolutely free.
Regularly $19, this free eBook includes everything you need to get started (or dive deeper into) using Windows 10 — including setting up multiple user accounts, easily sharing between devices, backing up your files, and troubleshooting common problems.
The book can be yours free of charge, but the offer is only good until December 19. So you'll want to act now. Just head to this page to get your free copy.
Windows Central Newsletter
Get the best of Windows Central in your inbox, every day!
Editorial Director - High Yield
Getting his start writing about BlackBerry in 2008, Adam is the Editorial Director of High-Yield content at Future. Leading an outstanding team, he oversees many of the articles the publisher produces about subscriptions and services – VPN, TV streaming, and antivirus software. From buying guides and how to watch content, to deal news and in-depth reviews. Adam's work can be seen on numerous Future brands including TechRadar, Tom's Guide, T3, TTR, Android Central, iMore, and Real Homes.